7 Tips for Choosing the Perfect Accessories for Any Outfit
Adding accessories to an outfit also helps highlight your best features and minimise your flaws, give old outfits new life, make you feel and look younger, take an outfit from day to night, and more.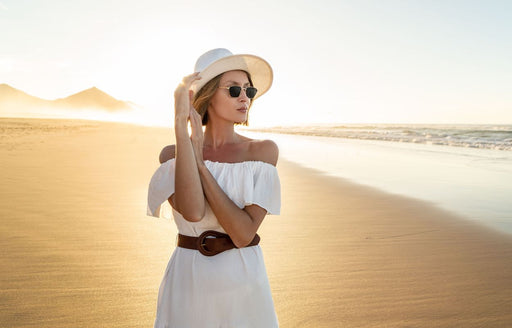 What woman doesn't love accessories? Your size may go up or down, but accessories like jewellery and shoes always fit.
And, though accessories are small, they pack a mighty punch. When paired with the right accessories, a plain outfit can go from boring to stunning.
You can create endless unique outfits with accessories, so many that it can be overwhelming to choose from, especially if you have many options to choose from.
That's why we wanted to share a few tips that will help you combine clothing and accessories for the perfect look.
Shopping with Accessories in Mind
When buying a new outfit or item of clothing, most of us don't think about how we will accessorise it until we are ready to wear the item. That's fine unless you don't have the accessories that would best complement the outfit. In that case, we're forced to either wear a less-than-ideal ensemble or find another outfit.
That's why it's a good idea to develop the habit of thinking about how you'll wear an item before purchasing it. What accessories would you pair with it to complete your look? Then, if you don't already own the accessories you need, you can add them to your shopping list.
When shopping for accessories, similar to shopping for clothes, recognise the colours and designs that flatter you best. In some cases, it may be a good idea to bring along the outfit you wish to accessorise. Keep in mind that there are also sustainable accessories available if you want to make more environmentally conscious purchases.
Types of Fashion Accessories
Many different types of accessories can add interest to your clothing, improve your style, and allow your individuality to shine through.
Bags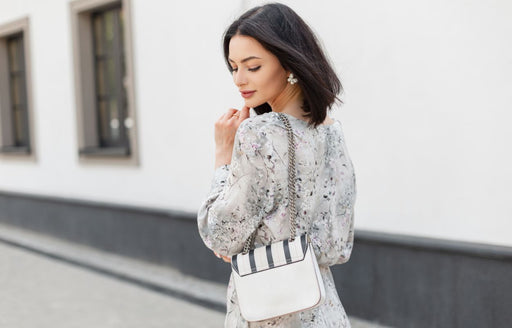 Bags are more than a way to transport your belongings. Handbags can add character and spice up your overall look. Bag types include:
Purses
Shoulder bags
Crossbody bags
Satchels
Totes
Clutches
Backpacks
Wristlets
Belt bags
There are many other bag types, and you'll most likely need a selection to pair with different types of outfits. For example, a distinctive clutch complements evening attire and a neutral crossbody purse is ideal for running errands. A woven tote is perfect for outings to the beach or pool throughout the summer.
Footwear
Shoes are certainly practical, but they can also create a fashion statement. Examples of popular footwear styles include:
Trainers
Flats
Flip flops
Sandals
Heels
Boots
There are, of course, more shoe options, and footwear comes in a variety of colours, designs, and materials. Essential footwear for every woman includes sneakers for the gym, sandals for the summer, boots for the winter, and a nice pair of heels to spice up a special outfit.
Jewellery
Jewellery can be worn in an infinite number of ways, depending on your outfit and personal style. Artisan jewellery is also a good choice if you want a one-of-a-kind look. Jewellery is very versatile and includes:
Necklaces
Rings
Earrings
Bracelets
Watches
Hats
Hats are an excellent example of an accessory that combines beauty and function. Hats can be casual or formal depending on the style:
Sunhats
Fedoras
Beanies
Panama hats
Baseball caps
Hair Accessories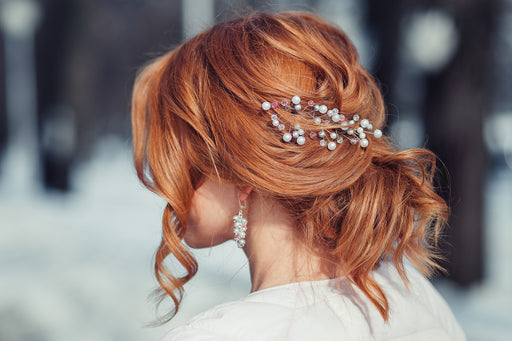 Hair accessories provide additional ways of styling your hair and can also be used to enhance your overall look. You should have a few types of hair accessories at your disposal whether you're tying your hair back into a functional pony or adding a special hairpin for a night on the town. Common hair accessories include:
Scrunchies
Headbands
Hairpins
Hair clips
Hair ties
Ribbons
Headscarves
Headpieces
Belts
Belts are more than just a way to keep your pants up. For a trendy touch, cinch a belt over a dress or blazer. Popular belts include:
Skinny belts
Leather belts
Corset belts
Eyewear
We often consider sunglasses to be a necessity more than a fashion accessory. But, sunglasses come in a variety of shapes and tints, with some more trendy and others in more classic styles.
If you wear prescription glasses, you're certainly aware that changing shapes and colours can change your appearance drastically. Consider purchasing a couple of pairs of eyeglasses, so you'll have options when you want a more subtle look and when you want an eye-catching look. (Pun intended.)
Scarves
Decorative scarves come in a variety of colours, materials, and sizes and are always in fashion.
Choose a luxury silk scarf like those made by Lauren Catris, or a woven scarf with a striking design. There are many different ways to wear a scarf– in your hair, around your neck, or tied to a purse.
Winter Accessories
There are some accessories that are only worn seasonally, such as knit or wool scarves, gloves, or beanies. But just because these accessories are primarily worn for warmth doesn't mean they can't also be fashionable. Winter accessories, when made of high-quality materials and designed in striking colours and patterns, add texture and character to winter wear.
7 Tips for Choosing the Right Accessories for Your Outfit
1. Think about what you're wearing.
When selecting accessories for an outfit, the first step is to consider what you're wearing. Accessorising jeans and a T-shirt is not the same as accessorising a formal gown. Identifying the occasion and what statement you want to make with your outfit will help provide direction on which accessories to choose.
Then, notice the details such as your outfit's neckline, general silhouette, and colour. These elements may assist you in selecting accessories that complement rather than detract from your clothing.
For example, if you're going to brunch with friends, you'll probably want to appear effortlessly casual. If you're wearing high-waisted shorts and a boho top, you could accessorise with an enormous hat, a tote bag, a simple bracelet, and sandals.
If you're attending a wedding and wearing a classic little black dress and a black pair of shoes, add some flair by wearing a bright necklace or a bold hairpiece.
2. Create balance.
Another important tip is to keep your accessories in balance. For example, if you pick a massive statement necklace, your other accessories should be more modest.
Suppose you want to wear a beautiful set of hoop earrings. To achieve balance, match your earrings with a simple chain necklace.
If you choose a bold garment, avoid flashy accessories that would overwhelm you; instead, consider something subtle, such as a silk scarf in a solid colour.
3. Identify what you want to accentuate.
Choosing one thing to emphasise, such as your trim waist or gorgeous smile, will help you better accessorise any outfit, whether casual or dressy.
To show off your hair, for example, you might direct attention upward with a beautiful headpiece that complements your hairstyle. If you want to draw attention to your beautiful curves, a skinny belt added to a dress might highlight that area of your body. You can draw attention to your face with the right earrings.
4. Use accessories to create cohesion.
You can create cohesion by selecting accessories that complement your outfit's details and colours.
If your pants are striped, consider wearing a striped scarf or belt. If you're wearing an outfit with bright colours, such as orange, consider adding gold accessories for contrast.
This trick will make your outfit as a whole look more styled and polished.
5. Pair bold accessories with neutral outfits.
Don't be afraid to go big with your accessories if you are wearing basic, neutral clothes. Play around with colourful, fashionable accessories like a pair of pink sunglasses or embellished shoes if you're wearing a casual outfit like blue jeans and a fitted white t-shirt.
The same rule can be applied to a little black dress. If your dress is traditional and simple, you can add a touch of glamour with a stunning rhinestone necklace.
6. Combine understated accessories with bold outfits.
To balance a bold outfit, choose simple accessories that will be beautiful but not overpowering.
If you're wearing a vibrant, patterned dress and are choosing a handbag, a basic leather bag in a neutral colour is an excellent choice. A simple silver necklace is another accessory for this look that will enhance your neckline without drawing attention away from the dress.
Or, if you love wearing graphic t-shirts and jeans, add a lovely belt or a chain bracelet to add interest.
7. Don't over accessorise.
Accessories are meant to supplement or contribute to an outfit, not overpower it. If you're wearing a hair clip, sunglasses, a heavy necklace, bracelets, a belt, and shoes, removing one or two items will create a more polished and classy look.
FAQs
Should your jewellery match your clothes?
There is no strict guideline that says your jewellery should always match your outfit. It all depends on your personal style and preference. However, coordinating the colours and designs of your jewellery with your clothing may help create a more cohesive look.
How do I choose accessory colours?
When choosing accessory colours, keep in mind that they can either complement or contrast with your clothes and your skin tone. Don't be afraid to experiment with different colours to see what works best for you.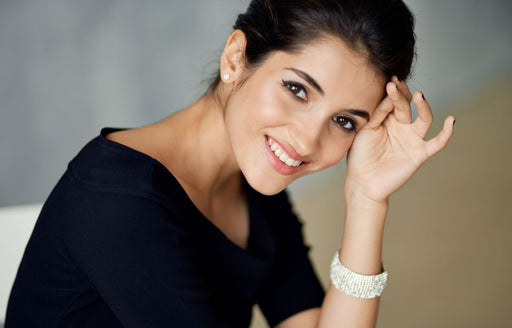 Accessories like jewellery, purses, and shoes add spice to any outfit. But that isn't the only reason to wear them. Adding accessories to an outfit also helps highlight your best features and minimise your flaws, give old outfits new life, make you feel and look younger, take an outfit from day to night, and more.
With so many advantages, there's no reason not to invest in a variety of accessories.
Just remember that accessory storage is critical for ensuring that your favourite handbags, shoes, and more stay protected while not in use. We recommend storing your most treasured handbags in Hayden Hill dust bags. Our bags are ​​made of 100% organic, soft cotton that is environmentally friendly and allows your favourite handbags to breathe while keeping them protected from damage. We deliver sustainable and beautiful garment care to preserve and protect the clothes and accessories you love most.