Embrace the Past with Vintage Fashion
Vintage fashion involves wearing clothing and accessories from previous decades to create a distinct appearance. Some vintage fashion enthusiasts prefer items from a particular decade, while others like to mix and match for a look that is uniquely them.
Vintage aesthetics appeal to many different groups of people. As some people age, they reflect on the era they grew up in and fondly remember the music, tv, and fashion of their youth. Other people are just attracted to a certain decade. Some people like the uniqueness of being "vintage" and others like to support the environment. No matter what camp you fall into, the vintage aesthetic can be very appealing.
And though we commonly associate vintage with fashion, the vintage aesthetic can apply to photos, decor, furniture, and even daily living.
Regardless of the type of object, the goal of the vintage aesthetic is to recreate the atmosphere of a past era and find beauty in aging or worn objects.
What is Vintage Fashion?
Vintage fashion involves wearing clothing and accessories from previous decades to create a distinct appearance. Some vintage fashion enthusiasts prefer items from a particular decade, while others like to mix and match for a look that is uniquely them.
Clothing and accessories are considered vintage if they were in style 30 to 100 years ago. Clothing in style more than 100 years ago is considered antique, and items that are produced now that mimic previous styles are called retro.
Getting Started with Vintage Fashion
If you try to adopt vintage fashion by combining pieces from different decades, you may get overwhelmed and feel that your overall look isn't very cohesive. To avoid that experience, we recommend you start small with these steps.
1. Go Thrift-Shop Hunting
To start identifying your vintage clothing aesthetic, your first course of action should be to visit some local antique stores or thrift shops. Thrifting, or wearing used clothes that previously belonged to someone else, used to carry a negative stigma, but in recent years, thrifting has become more acceptable.
Thrifting and recycling are gaining more popularity every day with the help of influencers like Tyler Chanel of Thrifts and Tangles.
Chanel also recommends looking online to gather ideas of what looks appeal to you most. ​​Then identify what those items have in common– pattern, colour, texture, fabric, etc. Having this knowledge before you visit a store will make your first experience less overwhelming since you will know what you like.
2. Look at Second-Hand Shops Online
The internet can be helpful when looking for vintage fashion inspiration. And, online second-hand shops are great places to shop and get inspired.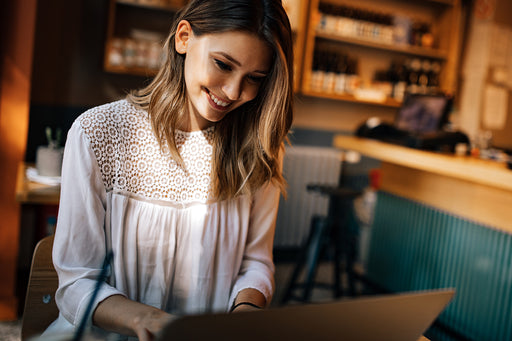 These online shops have plenty of vintage outfits already put together that you can buy as a whole or simply use as a starting point for creating your own outfit. Getting new ideas on how to dress vintage has never been easier.
3. Mix New With Old
After you have purchased a few vintage pieces, begin by mixing vintage and modern clothes for the best results. Combining vintage and modern pieces for a vintage aesthetic will highlight your individuality and keep your vintage style fresh.
How to Dress Vintage
Creating beautiful looks with vintage clothing is an art, and art is in the eye of the beholder. Here are a few vintage looks that might appeal to your unique taste.
Disco Aesthetics
That warm '70s mood is a favourite aesthetic for many fashion enthusiasts. The famous Studio 54 was a catwalk of its own, so it's no wonder this style is still popping up in today's fashion.
Characterised by chunky metal jewellery, animal prints, coloured lenses, and unforgettable shearling coats, this is a vintage aesthetic that deserves our love and respect. You can enjoy the groovy clothes of the disco era today by pairing these iconic pieces with modern items that create a chic, rather than dated, look.
Pastel Aesthetics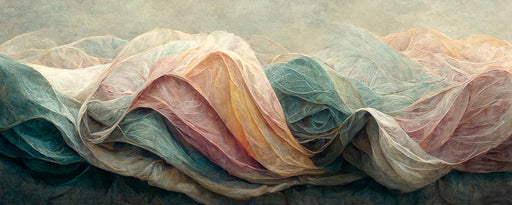 Pastel vintage aesthetic outfits are incredibly hot right now, bringing back one of the 1980s most well-liked trends. The '80s were a decade of colour, flair, and boldness. Everything was bigger and brighter than ever, whether it was hair, makeup, or clothing.
To implement the '80s vintage look into your wardrobe, consider wearing a denim short skirt or high-waisted mom jeans. To add a splash of colour and spice to your look, go with a bright crop top or tank top.
Add a few trendy accessories, such as huge sunglasses, a flamboyant scarf, or a beaded necklace. Add some '80s-inspired shoes to complete your ensemble. This aesthetic looks great with platform sneakers or lace-up boots.
Grunge Aesthetics
Urban and edgy, the grunge aesthetic represents the early '90s. Frequently linked to punk rock and hip-hop, this era's defining features are dark colours, tattered jeans, and layers of clothing. As a result, it is often referred to as a punk or gothic look.
The grungy aesthetic is typically seen as a response to the showy, consumerist fashions of the 1980s. Grunge is closely connected to the popularity of the rock band Nirvana, as well as fashion brands like Marc Jacobs who implemented this look into their collections and gave it a massive rise in popularity.
Compared to other styles of the era, grunge clothing is more easygoing and casual. It highlights the uniqueness of unadulterated beauty, which is why it is a favourite among fashion enthusiasts.
To include the '90s look into your wardrobe, combine oversized denim jackets, chain necklaces, and stripes with modern pieces. Opt for darker colours and lots of edgy jewellery for a '90s spin.
Y2K Aesthetics
When referring to Y2K aesthetics, you can't help but think of playful clothing, bubblegum pink hues, very thin eyebrows, metallic jackets, and low-rise, wide-leg jeans. And, even though this look may not seem appropriate for adults, the Y2K trend has caught the attention of mature fashion fans with a few modifications.
If you are feeling adventurous, pair a bustier top with low-rise mom jeans and a chain belt. Or, if you would rather be more conservative, add a chain belt to a dress or tunic or pair platform shoes with a modern outfit.
FAQs
What is a vintage aesthetic?
All outdated fashion trends are referred to as vintage. According to a widely established industry standard, clothing items created between 30 and 100 years ago are considered vintage if they unmistakably display the fashions and trends of their time period. Vintage fashion is style that has been influenced by fashion from different decades. The vintage aesthetic not only applies to fashion, but to other areas, such as photos, furniture, and art.
What year was vintage aesthetic?
According to many antique experts, items older than 40 years fall under the vintage category. Fashion experts consider items from 30 to 100 years ago vintage. However, fashion trends have a fluid characteristic, so what is considered vintage today will probably not hold the same status 20 years from now.
What is the retro aesthetic called?
The term retro was first used in the '70s as a way to describe materials from the past that are used in certain art forms. Derived from the Latin term, retro means backward or in past times. However, it wasn't until the '80s that this term was connected to the fashion world. Today, retro fashion is defined as items manufactured today that imitate the fashion of past decades.
For a truly unique look that cannot be duplicated, incorporate vintage fashion into your wardrobe. Clothing and accessories made in past decades are often higher quality and more durable than the fast fashion items that fill retail stores today. Vintage fashion fans love the adventure of finding great pieces, reducing landfill waste, and that the things they buy have a history of their own.
But whether you prefer vintage fashion or designer fashion, the most important thing is to care for your clothes well so they will last as long as possible. Store your most treasured items in Hayden Hill garment bags, which provide superior protection from dust, light, moths, mold, and condensation. And, our bags are made of 100% organic cotton that allows your favourite pieces to breathe while keeping them protected from damage.