Ashley Dixon Broke the Rules and Found Success
Ashley Dixon broke the rules to start Alexander Renee Design and found success and satisfaction on the way. And, every day, she inspires the 370,000+ people in her community to do the same.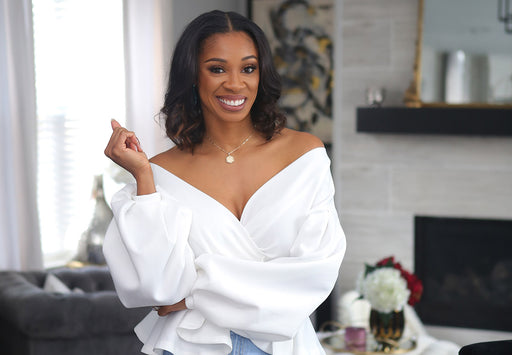 We launched a series of blog posts a few months ago to spotlight a few of our favourite sustainability fashion bloggers who, like us, are passionate about the environment and workers' rights. (Here are the links to our profiles of designer Lauren Catris, activist Danielle Alvarado, network founder Besma Whayeb, and thrifter Tyler Chanel.)
But, another important step in becoming more sustainable is caring for our belongings properly. And, no one knows more about that than professional organisers.
This month, we are honoured to introduce you to Ashley Dixon whose organising business, alexanderrenee.com, provides her clients with so much more than meets the eye.
Ashley Dixon Broke the Rules and Found Success
If you've seen any of Ashley Dixon's reels on Instagram or Tiktok, you've seen the joy that radiates from her. All because she risked breaking the rules in design, in work, and in life.
Initially, Dixon took a very predictable path. She graduated from the University of Georgia with a Master's Degree in Health Policy Analysis and spent the next 12 years working for the federal government in health policy. Her life was mapped out; she would spend 30 years working for the government, retire with a pension, and relax for her remaining years.
But something about that future didn't feel right to Ashley. Health policy analysis is very black and white. Though the subject changed, the work was essentially the same thing, over and over again.
Ashley thought finding a hobby would help. She and her husband had a real estate company and were flipping a few homes and renovating rental homes to ensure they were structurally sound and beautiful. Ashley enjoyed these projects and felt like they were an outlet to be creative.
When she and her husband chose to build their own home in 2018, Ashley decided to document the entire process, from undeveloped land to finished house, on Instagram. She even virtually brought her followers to the design centre and asked for their input. When the house was finished, Ashley decided to continue documenting the design process. "Everything you add with a builder is expensive. We knew we could do things ourselves or hire a contractor to do them later and save a lot of money. That's how I began adding DIY projects to my Instagram. And, then we had a finished space with all our stuff that had to be organised."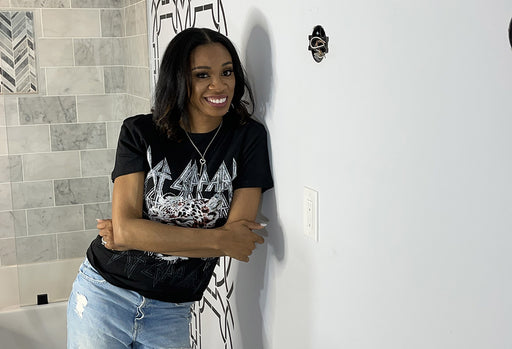 What started as a way to document her own home build gradually became more than a hobby. "During COVID, people were looking for inspiration. People started reaching out, wondering if I could do the same things for them."
So, in 2020, Dixon launched Alexander Renee Design, named after her children, and began offering virtual design services. In 2021, she left her full-time job to work full-time in her company. In addition to design services, Ashley works with brands to share products she loves and new ways to use them with her followers. "Working with brands allows me to generate income while providing value to my audience without them having to pay for it."
In the beginning, Ashley struggled with feelings of imposter syndrome, because she didn't have a formal design background. "Then I realised that home should be a personal reflection of you, not Pinterest or HGTV. I wanted to help people tease out what they liked and what makes them feel good in their homes. That's what matters. You can do your own thing and it may not be on trend or designer-approved. It's okay to break the rules."
When shopping, Dixon suggests incorporating trends with smaller items and accessories. But if it's something you know you will keep for a long time like a large piece of furniture, Ashley recommends asking yourself, "'Is this something I really love, or do I like how someone else put this together?' If you do that– choosing items just because someone else styled them well– your home will feel chaotic. It's ok to say, 'I love the way they did that, but it's not for me.'"
And, that philosophy extends to how Ashley approaches organising. Though it's nice for a space to be organised beautifully, it's more important that the system works well for you and is easy to maintain.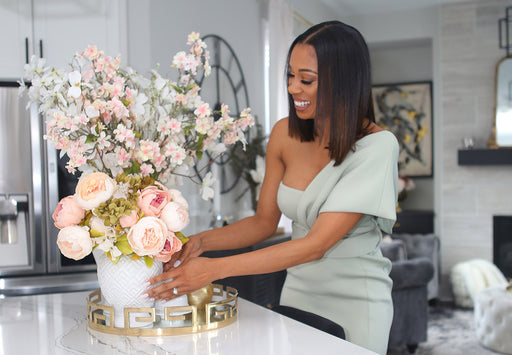 "Social media sets the bar high. And we think, 'If I can't do that or don't have the money, I might as well not do it.' Instead, figure out what will work best for you. In my house, I like acrylic drawers and bins with customised labels. I want to see what's in a container at a glance. And, know what stores are your favourites as well. Decide if you are going to shop at The Container Store, Amazon, or Walmart."
This philosophy of deciding in advance helps eliminate decision fatigue. You automatically know the products you need and where to buy them.
Ashley Dixon aims to pair affordability with design, but more than anything, she hopes to inspire her followers to create homes that they love by following their hearts.
Public speaking is also an important part of Alexander Renee Design's future. "I didn't even discover my purpose until I was in my 30s. I want to tell others that it's never too late to try something new. Don't say you are too old. There are so many successful businesses that people didn't launch until they were in their 30s, 40s, and beyond."
Ashley finds inspiration from her family– her husband, who supports her and is her biggest cheerleader, and her children, for whom she wants to set an example. Dixon admits she is sometimes scared, and doesn't know if she can do something, but tries anyway because that's the advice she would give her kids.
"I don't want to have any what-ifs. I could have stayed at my job and been bored and unfulfilled, but I feel good about the path I'm taking, and that's all that matters at the end of the day."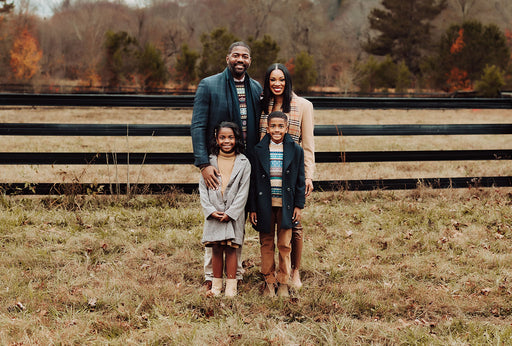 Ashley Dixon broke the rules to start Alexander Renee Design and found success and satisfaction on the way. And, every day, she inspires the 370,000+ people in her community to do the same.