Besma Whayeb's Curiosity Inspires Change
This month, we are honoured to introduce you to Besma Whayeb who amazes us with her curiosity about the world around her and incredible work ethic.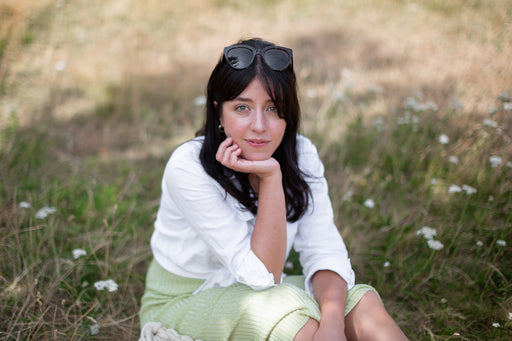 Sustainability is one of Hayden Hill's core values, which is why it's important to us to promote other individuals and organizations who share those values.
A couple of months ago, we launched a series of blog posts to spotlight a few of our favourite sustainability bloggers. (Here are the links to our profiles of designer Lauren Catris, activist Danielle Alvarado, and thrifter Tyler Chanel.
This month, we are honoured to introduce you to Besma Whayeb who amazes us with her curiosity about the world around her and incredible work ethic.
---
If you've ever been to France, you know that it's a magical place known for sophistication, rich culture, and romantic sights. So, it's no surprise that Besma Whayeb, founder of Curiously Conscious, had a magical experience there.
In 2014, during her third year of university, the UK native travelled to Paris to study abroad as a part of her international business and French degrees. As a writer at heart, she started a blog to document her time in the city. But, what started as a journal expanded into an exploration of French culture.
Paris opened Whayeb's eyes in many ways, including the way she saw food. In Paris, food was art. At Besma's workplace, there was a canteen where chefs prepared a fresh lunch every day. After being exposed to fresh cuisine everywhere, she began to question where her food was coming from and developed a passion for locavorism– eating local food, ideally grown within 100 miles of home.
She shared about this passion online and found a community of like-minded people. "I wanted to enjoy myself while becoming more sustainable, and welcome people who wanted to do the same into a community."
Then Whayeb began noticing French fashion. Parisian women dressed much differently than the students Besma saw who wore cheap, fast fashion items that were of lesser quality and poorly designed. She felt something was missing in her own fashion life.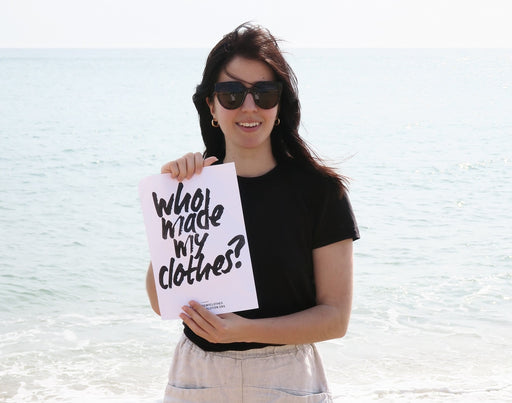 Her search to identify that missing thing, she read an article about cotton farmers in Benin, West Africa who were poisoned by pesticides. And, then the Rana Plaza disaster occurred in which over 1,000 garment workers were killed when the factory collapsed on them in Dhaka, Bangladesh.
"You don't think about a cheap shirt that you buy here coming from a place like that. I couldn't go back to High Street in good conscience and buy whatever I wanted. I couldn't ignore these stories. So, I started looking for small, sustainable brands that knew who was making their clothes, and those people were happy doing it," Besma said.
She shared those discoveries with her community too.
It was after three years of blogging about her experiences and sustainability journey that Besma was approached by a brand that wanted her to promote sustainable radiators. The brand's request made Whayeb realize that she could monetize her blog by working with companies who shared her values. So, she began creating content for sustainable brands and her blog, and it wasn't long before she left her full-time job to pursue this work exclusively.
After six months of writing for brands and her own blog, she had an idea to create a free community for influencers which became Ethical Influencers. Besma knew she was on to something when 100 people joined the first month.
When the network first started, Besma offered members a weekly newsletter with helpful articles and a private Facebook group. Today, members have access to a membership directory, petitions board, community bookshelf, sustainable brand campaign listings, events, and the original weekly newsletter and Facebook forum.
With two thriving communities and a successful business, you might wonder where Curiously Conscious will go from here.
"I am turning 30 next year, and I had a realization that I want to do something meaningful and use what I have already grown," said Whayeb.
Besma plans to increase her work as an influencer strategist, consulting with sustainable brands on how to properly work with influencers. Sustainable influencers operate differently than other influencers, so Besma advocates for influencers and supports the ethical brands that have influencer campaigns.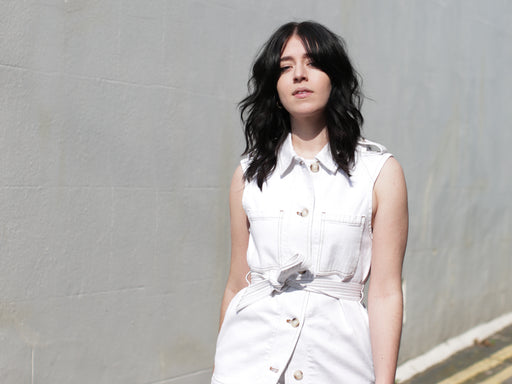 Regardless of how it grows in the future, Curiously Conscious will always be a "place to find kinder ways to live and dress. I don't want to prescribe actions for people. I want to give them a place to explore different ways to be sustainable and to pick what appeals to them."
Curiously Conscious has grown from food and fashion into a community that explores all aspects of sustainability "We don't recognize who and where our materials are coming from. We just buy. I wanted to apply the same lens through which I looked at food and fashion to other things."
In these last few years, Besma's focus has been on wider issues like social sustainability. These types of systemic changes are different in that they require research and thought and are not usually conducive to immediate action.
She's taken inspiration from a few activists who are leading the way in systemic sustainability change such as:
These larger issues can seem overwhelming for someone new to sustainability. "I'm often asked what the number one thing is that everyone should do. I tell people to be introspective. What things do you do habitually? If you buy takeout coffee daily, get it in a reusable cup or at a café with ethically, fair trade-sourced beans. Review what you are doing regularly. You'll make more of an impact that way with less commitment."
But, for those who are intrigued by social sustainability, Besma recommends switching to an ethical bank, shifting to a renewable energy supplier, and challenging systems of which you are a part. Considering the sustainability of your workplace and other communities you belong to allows you to shift from individual impact to collective impact. And, even small changes, such as investing in your local community by getting to know your neighbors and voting in local elections, supports social sustainability.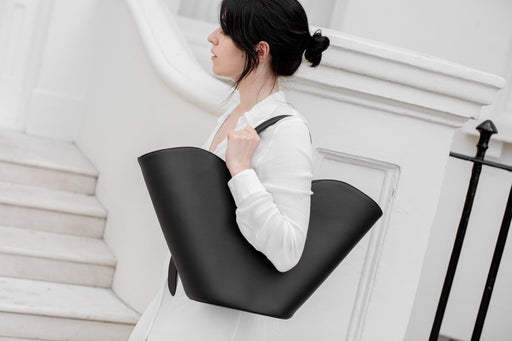 As Whayeb's sustainability journey continues to evolve, so do the conversations in her community. The name Curiously Conscious was not born out of cleverness but her drive to learn and grow through curiosity.
Albert Einstein once said, "The important thing is not to stop questioning. Curiosity has its own reason for existing."
Perhaps, for Curiously Conscious and Besma Whayeb, curiosity's reason for existing is for finding better ways of living– for ourselves and for the planet.