Buy Less and Live Happier with Sustainably Kind Living
Spend a couple of minutes talking to Danielle Alvarado of Sustainably Kind Living and you will hear her passion for unfairly treated garment workers, poor and minority communities, and dislike of over-consumption.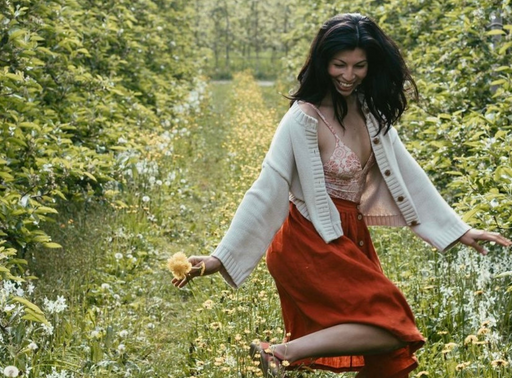 Because Hayden Hill is deeply committed to and passionate about sustainability, we have launched a series of blog posts to spotlight a few of our favorite sustainability bloggers. (You can find the profiles of our recent interviews with Lauren Catris and Tyler Chanel here.)
This month, we are honored to introduce you to a blogger and activist who inspires us with her passion and dedication.
---
Spend a couple of minutes talking to Danielle Alvarado of Sustainably Kind Living and you will hear her passion for unfairly treated garment workers, poor and minority communities, and dislike of over-consumption.
Alvarado is not a typical fashion blogger. Her style is understated, she embraces a nomadic life, and she couldn't care less about the latest fashion trend.
She is a voice for sustainability, driven by a need to help people.
And, though Danielle is now a successful Latina businesswoman, who advocates for environmental protection and challenges consumerism, that is not how her story began.
Twenty-eight years old and feeling burned out after a seven-year career as a Naval aircrewman, Danielle surprised her fellow servicemen and servicewomen and chose to not renew her contract with the military.
Instead, she chose to follow her intuition and go to southeast Asia.
She soon found herself in Cambodia and Thailand, volunteering in orphanages and elephant sanctuaries. During this time, she met a group of Cambodian garment workers.
"I had no idea fast fashion had gotten that bad. I started talking to the workers more and more, asking questions, and hearing their horror stories. It planted a seed within me," Alvarado said.
What was supposed to be a 30-day trip abroad, turned into a life of travel. Before long, she had met her future husband in Europe and was soon pregnant with twins. Danielle made the decision to stay in Europe, give up the possibility of going back to her career, and raise her children in a small village in Northern Italy. She and her husband, on a very limited income, moved into the basement of an elementary school and performed janitorial duties in exchange for rent.
"I didn't speak the language well enough to get a job that would help support us. I wanted to help people in some way, but I was a mom of four-month-old twins and overwhelmed."
Even during this chaotic time, she couldn't shake the desire to help others, but she was at a loss as to what to do. Then a friend from her travels in Austria suggested she create a website about holistic living.
Danielle took her advice and started a Facebook page that quickly grew to more than 20,000 followers. After seeing the community's growth, she and her husband began saving some of their meager earnings to invest in what is now Sustainably Kind Living.
Three years later, Sustainably Kind Living is run by a team of seven amazing women from various backgrounds and cultures. And, though you will find many brand recommendations and product links on the site, Danielle's heartbeat is to educate her readers about consumerism and true sustainability.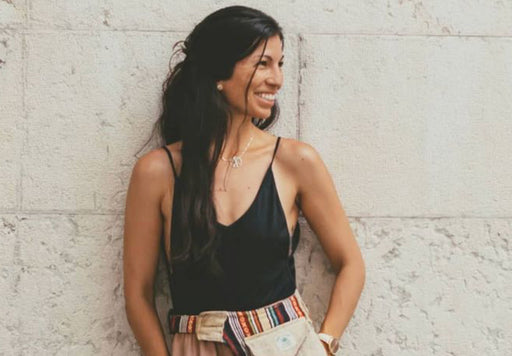 "The main issue isn't shopping; it's the reason behind it. Overbuying is the real problem. We use shopping as a way to cope with stress, but shopping addictions are joked about and seen as ok. Those who admit they have an addiction are laughed at, gaslit, and receive no support. If we really want to make a difference, we have to consume less and be grateful for what we have. We can't keep consuming at this rate; we are running out of resources," Alvarado said.
Danielle recommends that her readers practice mindfulness and question themselves before making a purchase. First, ask why you are buying an item:
Am I feeling triggered to buy this?
If I hadn't seen an ad, would I still have this item on my list?
Who am I buying this for? Is it to prove something or to compete with someone?
Then, if your reasons for purchasing the item are well-founded, question the product itself.
Where was this item made?
Do they have safe factory conditions, and are the workers paid well?
What is this made of, and is this a material I want to support?
And though the sustainability movement seems new, Alvarado says poor and minority communities have always practiced sustainable living by making their own food, upcycling, mending, and shopping secondhand. That's why she is so vocal about getting involved with these communities; they have much to teach us about buying less and using what we have more thoughtfully.
Asking these questions, building new relationships, and forging new paths may feel uncomfortable. But Danielle emphasizes that it is easier than it seems to change. You don't have to choose between being fashion forward and caring for the planet. If you are truly fashion savvy, you can turn a small wardrobe and few accessories into unlimited combinations and always look stylish.
What makes the most difference in how you look is confidence. "Clothes shouldn't be everything; they are just an accent. Know what looks good on you and what makes you feel good. Choose pieces intentionally and be confident. Then you will carry yourself well no matter what you are wearing. Confidence is the key piece."
But being intentional about what we buy is only the first step. The real change begins when you question why you are buying, which is why Danielle takes a strong stand against the fast fashion industry who she believes perpetuates our need to consume.
"We weren't born needing to look a certain way and be on trend. We've been brainwashed into thinking we need all these things. We start believing that is what makes us happy, but if that's true, shouldn't we all be happy by now?"
True happiness. Perhaps that's why Alvarado practices and encourages a different way of life. A life of different cultures, learning from the underserved and unnoticed, limiting social media and phones, and enjoying the world around you. A sustainable, kind, and happy life.