The Perfect Summer Capsule Wardrobe for Work
Building a summer work capsule wardrobe will ensure your closet is filled with high quality garments and make getting ready easier. Not only will you love every piece of clothing you own, but you will save time and energy each morning when getting ready. And, contrary to the myth that capsule wardrobes are dull, working within a colour palette will allow you to get more creative with clothing and accessory combinations.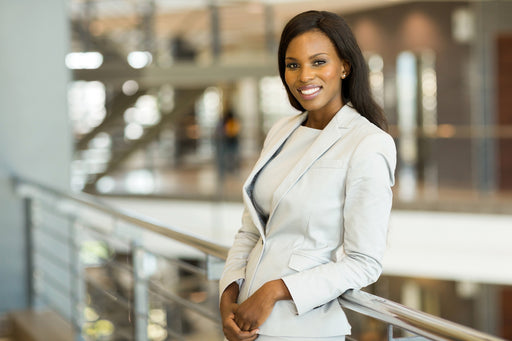 Summer presents its own unique challenges for workwear. You want to stay cool, but you also need to look professional and put together in the office.
The solution to your problem may be a capsule wardrobe.
What is a Capsule Wardrobe?
A capsule wardrobe is a collection of garments that all complement one another and mix and match well. The number of items are limited, but the possibilities are endless. Most of the capsule is made of classic pieces that never go out of fashion, such as little black dresses and neutral-coloured t-shirts.

While this might sound like a new idea, the capsule wardrobe was first introduced during the 1970s by a woman named Susie Fox who opened a shop in London where you could find versatile garments that all matched. Donna Karan brought the capsule wardrobe concept to the U.S. during the 1980s.
Why Build a Summer Capsule Wardrobe
One of the most common reasons people create a capsule wardrobe is to reduce clutter. Combing through racks upon racks of professional suits, shirts, and pants is exhausting. You get decision fatigue by just selecting an outfit, and what you do choose seems tired and stale. When you have a capsule wardrobe, everything works—and you love every outfit.
Another reason to curate a capsule wardrobe is to support sustainable fashion.
Since you will be using the same pieces over and over again, this is also far more sustainable. You won't have as many clothes, so all of the pieces will be worn regularly and none will be sitting unused for years. This also means you are more likely to invest in high quality pieces that will stand the test of time.
How to Build a Summer Work Capsule Wardrobe
In just a few, simple steps you can create a summer capsule wardrobe for work that you absolutely adore:
1. Audit Your Current Wardrobe
Unless you already have a minimalist wardrobe, you will likely need to eliminate some of your existing clothing. Go through everything you own, and ask yourself these questions:
Do I need this item?
When was the last time I wore it?
Does this item go with several pieces of clothing?
Is this item in good condition?
Does this item fit well?
Do I feel confident and like myself in this item?
Answering these questions will help you identify your favourite pieces of clothing. For everything that remains, consider selling or donating the items. Don't forget to sort through your shoes, handbags, and accessories too.
When deciding what to keep or what to purchase, also consider the kind of job that you have. Do you work in an office or from home? How active are you during the day? Do you often give presentations, have video calls, or mainly speak over the phone? Do you need clothing that can go from the office to a night out easily
2. Plan Your Capsule Wardrobe
Now that you have decided which pieces will remain in your capsule wardrobe and which you will eliminate, it's time to plan your collection. Decide on the number of pieces you want to have overall. The number depends on your lifestyle, how often you wash your laundry, and the climate.
For instance, if your summers are hot and humid and you walk to work, you might need a few more pieces than someone who resides in a cooler, drier climate.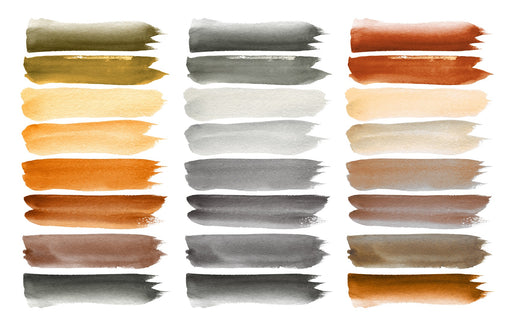 When planning your summer capsule wardrobe for work use these guidelines:
Decide which neutral colours will form the base of the wardrobe. Do you like white, tan, beige, cream, navy, grey, or black? Select 2-3 colours and build off of those.
Choose accent colours that mix and match well with the base colours, as well as your skin tone and hair colour.
Select cuts that are flattering for your figure, such as a skinny pant versus bootleg or a v-neck versus boat neck.
You may find you already have a couple of shirts that fit this criteria. Take into consideration any gaps in your wardrobe, too. For instance, you may have a professional dress for the office but not a cardigan.
3. Decide What to Purchase
Identifying the pieces you already have and planning what you want your capsule wardrobe to contain will show you what items you need to purchase. You may also decide that you need more of a particular item.
Write down a list of all the items you need for a complete capsule wardrobe. Aim for fully functional and versatile clothing. Every shirt should match with every pair of shorts or pants or skirt that you have.
What to Put in Your Summer Work Capsule Wardrobe
If you are looking for ideas about what to include in your work capsule wardrobe, this list is for you. It is broken down into tops, bottoms, outerwear, and accessories, so you have everything you need for an infinite number of summer work outfits. Keep in mind that these ideas cover a breath of work attire, so choose options that work with your company's dress code.
Tops
Button-down shirt
A couple of tank tops
Short-sleeved casual shirts
Fitted three-quarter length sleeve shirt
Printed button down or nice blouse
Cardigan
Light sweater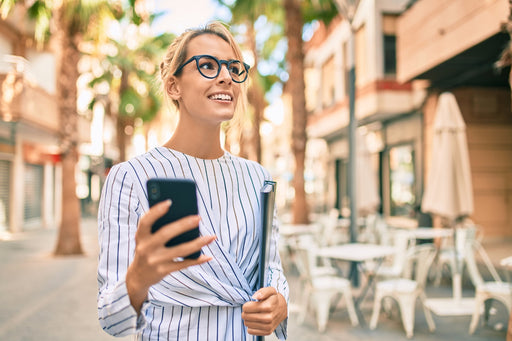 Bottoms
Linen skirt
Tailored Bermuda shorts
Bootleg dress pant
Midi dress or wrap dress
Trousers
Capris
Structured jeans
Outerwear & Shoes
Blazer
Suit jacket
Heels
Sandals
Accessories
Tote bag
Small handbag
Sunglasses
Wide-brim hat
General Tips for Summer Workwear
Choose The Right Tops
A lightweight blouse (or several) can go a long way in building a comfortable professional wardrobe that also keeps you comfortable. Classic white blouses made from cotton are the ideal base. Plus, you can layer blouses underneath sweaters on a cooler day, and they also look good with cardigans and suit jackets.
Stay away from polyester blouses, since they will hold in the heat and make you even warmer.
Depending on the dress code of your workplace, you may also be able to wear plain cotton shirts and add accessories or a blazer.
Dresses are a Must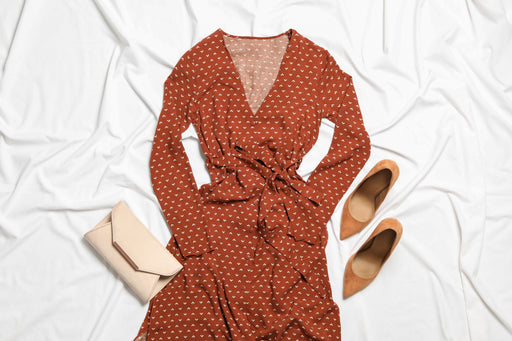 Summer dresses, including wrap midi dresses and maxi dresses, are perfect for workplaces that allow business casual attire. Dresses are the perfect one piece outfit that require little to no work. You could add a touch of elegance with a tailored dress jacket, belt around the waist, or a smart pair of heels. Again, choose fabrics that are breathable, specifically natural textiles like cotton, linen, and silk.
Try a Bermuda Short Suit
Want to make a statement and stay cool at the same time? Consider a Bermuda short suit. Available in a wide range of colours and fabric types, Bermuda shorts and matching blazers or jackets are perfect for the office, working from home, or even business casual meetings. The best part of this set is that you get a couple of items that are likely to match with items in your wardrobe. The set can also be dressed up or down for any occasion.
FAQs
1. How do professionals dress in the summer?
There are many ways to beat the heat while still looking sophisticated and chic. Opt for light fabrics, like linen, and cooler colours. Layer your fabrics, too. Short-sleeved blouses, cap-sleeved dresses, and button-down shirts can be dressed up with a blazer or cardigan while in the office. Also, professionally cut capris, skirts, sandals, and shorts may be options depending on your company's dress code.
2. What should be in a summer wardrobe?
A summer wardrobe essentials include short-sleeved blouses, camisoles, light sweaters or cardigans, three-quarter length shirts, blazers, capris, skirts, shorts, linen pants, and dresses. These items are ideal for a summer work capsule wardrobe, since they can all be dressed up or down.
3. Can I wear a summer dress to work?
While this is largely dependent on your company's dress code, most of the time you can wear summer dresses to work. The dress should be a conservative fit, appropriate colour and pattern, and at least be knee length. You can pair the dress with a pair of heels and a blazer or cardigan to add polish.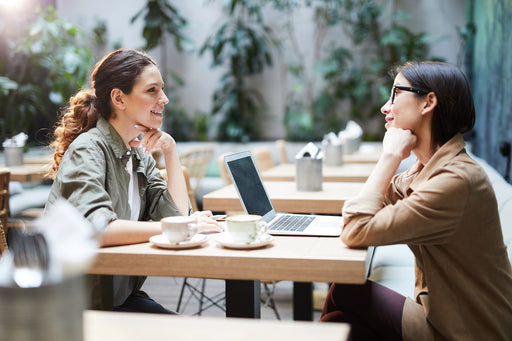 Building a summer work capsule wardrobe will ensure your closet is filled with high quality garments and make getting ready easier. Not only will you love every piece of clothing you own, but you will save time and energy each morning when getting ready. And, contrary to the myth that capsule wardrobes are dull, working within a colour palette will allow you to get more creative with clothing and accessory combinations.
If you still aren't sure you would like a capsule wardrobe, start small by curating a collection for just one season and one type of clothing, such as a work capsule wardrobe for summer.