6 Outdated Fashion Rules You Should Break in 2024
Embracing new and refreshing looks is essential to staying on-trend and expressing your personal style.
The fashion industry is constantly evolving, and with trends changing so quickly, it's time to bid farewell to some outdated fashion trends that no longer resonate with the modern style landscape in 2024. Embracing new and refreshing looks is essential to staying on-trend and expressing your personal style.
Outdated Fashion Trends: What Not to Wear in 2024
Out with Overly Structured Silhouettes, In with Relaxed Fits
In 2023, heavily structured silhouettes that were once seen as sophisticated gave way to relaxed and comfortable fits. Rigid tailoring and ultra-fitted styles were discarded for looser, more flowy designs. Pieces such as relaxed blazers, oversized shirts, and flowing dresses for a modern and effortless look were very popular. And as we move into 2024, comfort and ease continue to be fashion buzzwords, so don't hesitate to swap out those overly structured pieces for more relaxed alternatives.
Out with Ultra-Low Rise Jeans, In with High-Waisted Styles
Gone are the days of ultra-low-rise jeans that sat below the hip bones. High-waisted jeans and wide-leg jeans have taken center stage, offering a flattering and comfortable fit for your body type. High-waisted denim not only accentuates the waistline but also elongates the legs, creating a timeless and stylish silhouette. Embrace this style by pairing these jeans with crop tops, tucked-in blouses, or tucked-out tees for a chic and trendy look.
Out with Micro Bags, In with Larger Totes
Micro bags may have been a cute fashion trend, but in 2024, practicality and functionality will be more important. Swap out your tiny purses for larger totes or shoulder bags that can comfortably carry your essentials. Embrace fashionable yet functional designs that allow you to effortlessly navigate your day-to-day activities without sacrificing style. Opt for versatile bags in neutral tones that complement many outfits and suit various occasions.
Out with Mini Skirts, In with Longer Skirts
In 2023, the once-popular mini skirt became an outdated fashion trend. While mini skirts have been a staple in fashion for many decades, the style landscape has shifted towards more modest and versatile options. The ultra-short length of mini-skirts (whether denim skirts or a different material) can be impractical and uncomfortable, and fashion-forward individuals have gravitated towards longer hemlines that offer a sense of sophistication and elegance.
Instead of opting for mini skirts, fashion enthusiasts in 2024 will continue to embrace midi and maxi skirts, which provide a more modern and polished look. Midi skirts, with their hemlines falling below the knee but above the ankle, strike the perfect balance between chic and comfortable. They are versatile enough to be dressed up or down, making them suitable for various occasions.
Out with Bomber Jackets, In with Contemporary Styles
While they may remain a timeless wardrobe piece for some, bomber jackets' status as a fashion trend gradually waned in 2023. As the style landscape continues to evolve in 2024, fashion enthusiasts will don new and exciting outerwear options to reflect their individuality and embrace the latest trends. From utility jackets to oversized blazers and unconventional trench coats, the choices for fashionable outerwear are abundant, making it easy to bid adieu to the once-beloved bomber jackets.
Out with Blocked Heels, In with Stiletto Heels
Speaking of timeless wardrobe pieces, the attractive stiletto has made a comeback. While the block heel is a classic in its own right, nothing rivals the femininity of the stiletto heel. Its higher heel elongates your legs like no other and can be worn with both casual and formal outfits. The stiletto heel may be found on almost any type of footwear, from sandals to boots, and it is suited for almost any occasion.
You may wear your heels in an unconventional manner by wearing them to work or mixing them with athleisure fashion – the choices are unlimited. The best part about this style is that you most likely already possess a pair of stilettos, and if you don't, there are plenty of lovely ones on the market.
2024 Fashion Trends to Follow
There are a few must-have items that have been popular in 2023 and will continue to be in demand in 2024. These pieces and techniques are worth incorporating into your wardrobe.
Statement Outerwear: Elevate Your Look with Dramatic Coats
In 2024, outerwear that makes a bold impact will be on trend. Oversized coats, embellished details, and unique textures add a touch of drama to winter wardrobes. From floor-length trench coats to faux fur creations and shearling-lined jackets, statement outerwear effortlessly elevates any outfit, ensuring you stay stylish while keeping warm during colder months.
Mixed Patterns and Prints: Bold and Vibrant Combinations
The art of mixing patterns and prints will continue to be an in-demand skill in 2024. From plaid with floral to stripes with animal prints, the key to mastering this trend is to find harmonious colour schemes that tie the patterns together. Be adventurous and experiment with unconventional pairings to create visually captivating and individualistic ensembles.
Skinny Jeans: How to Wear Skinny Jeans in 2024
There is much discussion about skinny jeans and the current season.
Although Gen Z wanted to cancel skinny jeans, and it might have worked for quite some time, skinny jeans and skinny pants have lately made an appearance on the runways of Saint Laurent and Prada. Trim cigarette pants were shown in various colours and materials.
And the fashion elite aren't the only ones who embraced form-fitting bottoms. Diesel and Blumarine — both luxury companies, put their stamp on the narrow cut, with the former displaying skintight denim cargos and the latter showcasing extra-long leggings.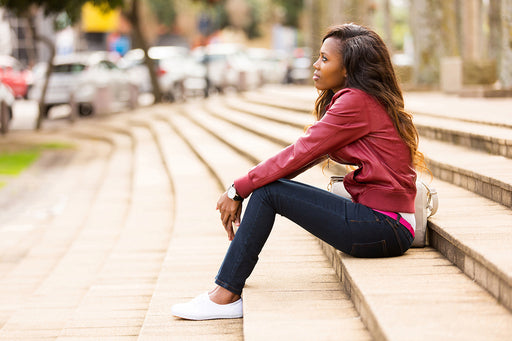 Sustainable Fashion: Embracing Eco-Conscious Style
Sustainability remains at the forefront of the fashion industry, with an increasing focus on eco-conscious materials and practices. From organic fabrics and recycled materials to environmentally friendly manufacturing processes, sustainable fashion is more than a trend.
Fashion-forward brands are committed to reducing their environmental footprint and empowering consumers to make conscious choices. Embrace sustainable clothing and accessories to contribute to a more planet-friendly and ethical fashion movement.
FAQs
Will camo be in style in 2024?
Camo (camouflage) is not currently considered a prominent fashion style. While it may still be sporadically seen in specific style niches, it has generally faded from the mainstream fashion scene. Fashion trends are constantly evolving, and new styles are emerging, making room for different patterns and prints to take the spotlight.
Will leggings still be in style in 2024?
Yes, leggings are likely to still be in style in 2024. Leggings have become a fashion staple due to their comfort and versatility. They can be dressed up or down and are a popular choice for various occasions. Whether paired with oversized sweaters or athleisure wear, leggings remain a fashionable and functional option for modern wardrobes.
Will plaid be in style in 2024?
Plaid is also likely to be in style in 2024. Plaid patterns are a popular and versatile choice in the fashion world. Whether it's on cozy flannel shirts, chic blazers, or stylish dresses, plaid remains a classic and timeless pattern that adds a touch of sophistication to any outfit.
Will crop tops go out of style in 2024?
Crop tops are not expected to go completely out of style in 2024. While fashion trends are always evolving, crop tops have become a staple in many wardrobes and are likely to remain popular in various style iterations. Whether paired with high-waisted bottoms or layered with other garments, crop tops offer a versatile and fashionable option for those seeking a contemporary and confident look.
Will vests be in style in 2024?
With winter just around the corner, yes, vest will likely still be in style in 2024 as a trendy and versatile layering piece. From tailored blazer vests to cozy puffer vests, these stylish additions can elevate your outfit while adding a touch of sophistication. Embrace vests as a chic and practical option to stay on-trend and add depth to your wardrobe in 2024.
While trends come and go, taking care of your most treasured garments is always in style. After all, some classic pieces are made to stand the test of time if you care for them properly.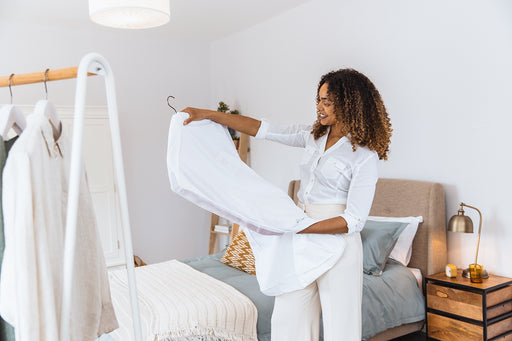 One way to extend the lives of your clothing is to store them thoughtfully. When not in regular use or out of season, your cherished garments should be kept in high-quality storage bags. Hayden Hill bags are made of 100% organic, soft cotton that is environmentally friendly and allows your favourite pieces to breathe. We deliver sustainable and beautiful garment care to preserve and protect the clothes you love most.