Athleisure Offers Comfort and Style
Today it's acceptable to clothe yourself in a way that makes you happy and comfortable, without the pressure to dress elaborately every day. This new norm can best be seen in our love for athleisure fashion.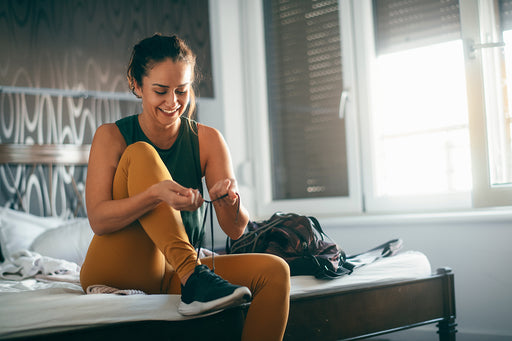 Athleisure blurs the distinction between what you would wear to the gym and what you would wear to brunch. It converts performance wear into everyday wear and combines function and fashion into one amazing trend.
Even before the pandemic, athleisure was a popular trend. And then the months we spent primarily at home made having comfortable and cozy attire essential. Now that life is back to normal, athleisure's ability to combine comfort with style makes it a style that could be here to stay.
What is Athleisure Wear?
Athleisure refers to clothing that is usually associated with athletic and gym attire but can be tailored to be suitable for casual wear on a daily basis. This trend is ultimately characterized by its capacity to combine maximum comfort with fashionable accents. It incorporates all the advantages of sportswear into your daily life but does so in a chic and fashionable way.
Today it's acceptable to clothe yourself in a way that makes you happy and comfortable, without the pressure to dress elaborately every day. This new norm can best be seen in our love for athleisure fashion.
The Evolution of Athleisure Wear
When Lululemon began selling yoga pants in 1998, no one foresaw that this simple item would be the beginning of athleisure. Yoga pants - originally intended for the gym and yoga classes - quickly gained popularity due to their soft and comfortable feel, as well as their ability to easily mix and match with other clothes.
And, one of the key factors that contributed to the popularity of activewear was celebrity endorsement. Celebrities who were spotted wearing these garments provided substantial evidence that sportswear could be just as stylish and cutting-edge as streetwear or high couture. As a result of the growing appeal of athleisure wear, some luxury fashion brands, such as Stella McCartney and Adidas, began to collaborate with well-known names in the sportswear industry.
Activewear is now produced by many clothing companies that leverage new fabrics and technologies to make athleisure wear more stretchable, sweat-wicking, odor-resistant, and dirt-resistant.
Why is the Athleisure Trend So Important?
In 2021, the market for athletic wear was valued at $300 billion and shows no sign of declining.
This is likely because consumers have found they can wear athleisure for many different activities or functions. Just in the last few years, this trend has even transitioned to some workplaces.
How to Wear Athleisure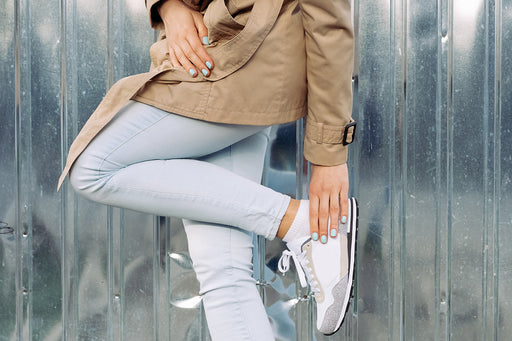 Athleisure fashion might be a perfect fit for your lifestyle. However, putting together an activewear outfit that works for multiple purposes might take some practice, so we have prepared a few tips to make mastering this style easier.
Combining Function and Fashion
If you are new to the athleisure style, a good place to start is to mix function and fashion. You can achieve a well-balanced style by mixing casual garments - like a leather jacket, a long sweater, or your favorite jeans with athletic garments - like comfortable sneakers, leggings, or a crop top. When browsing a store for athletic clothing, keep an eye out for pieces that would pair well with pieces from your existing wardrobe.
Finding one or two athleisure brands that you love is a solid start. Also, look for high-performance fabrics with classic silhouettes that you'll be able to wear for several years.
Use Accessories
A great way to complete your activewear outfit is to add some of your favorite fashion accessories. This way, you can maintain a sporty, sleek appearance while adding a little of your individual flair, making the outfit your own. Anything from a trendy backpack to a pair of aviator sunglasses can help achieve your desired look, and remember to include your jewelry too, as it will add the ideal finishing touch.
For best results, avoid overcrowding your outfit with too many accessories. For example, if you are wearing white sneakers with a flowery boho dress, a simple, thin-chain necklace or pair of gold hoop earrings will complete the outfit perfectly.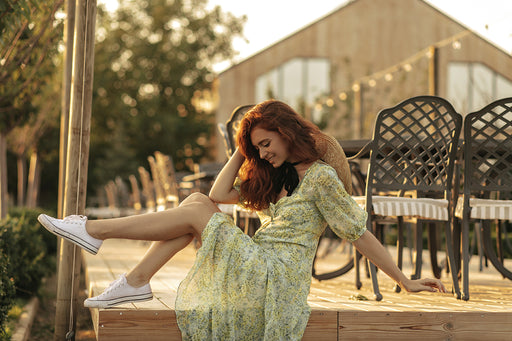 Dress for the Occasion
Even though athleisure is becoming more accepted in a variety of different settings, it's still important to consider the environment and the other people present before wearing casual attire. Athleisure is likely not the best choice for a wedding or a job interview, but it is ideal for going out for lunch or after-work cocktails with colleagues.
In general, your outfit should follow the dress code of the occasion you are attending. Avoid athleisure for formal settings like business dinners, but feel free to indulge in a cozy outfit for a casual dinner with friends.
Benefits of Athleisure Style
As expected, this fashion-forward trend offers a lot of benefits, which is likely why it has become so popular.
Active and Healthier Lifestyle
You'll be far more inclined to visit the gym if you're already wearing your go-to workout leggings. Activewear also makes it much simpler and far more convenient to take a brief stroll around the block and add some exercise to your day. In fact, just wearing sportswear puts you in an active mood.
Improves Confidence
Athleisure, when chosen correctly, can enhance your confidence both inside and outside of the gym. Instead of wearing saggy non-activewear leggings, now you can look and feel exceptional while wearing high-waisted or compression leggings, which shape your silhouette in a flattering manner. Pair them with some chic accessories and knee-high boots, and you'll feel much more put together.
The Comfort Factor
It is possible to be fashionable while also being comfy thanks to athleisure. Fashion brands that sell athleisure often use soft and breathable fibers in their activewear, and some are even opting for natural fabrics. The design is made to fit and feel good on your body, which makes wearing athleisure a highly comfortable experience.
When you consider how exhausting wearing uncomfortable clothes and shoes is, it's not a surprise that wearing comfortable clothes can improve your mood significantly. So, choosing athleisure can make you feel less stressed throughout your busy day.
FAQs
What is athleisure clothing?
Athleisure wear is casual clothing that is designed to fit an active lifestyle, with a sporty twist. It combines leisure and athletic garments to achieve a comfortable look that can be worn almost everywhere, without sacrificing your fashion preferences. Athleisure can include baseball caps, shorts, sweatpants, and nearly anything you would wear for a workout. The trick is pairing these garments with casual items in a way that leaves you feeling confident and cozy.
Why is athleisure so popular?
The main reason why this trend is gaining so much popularity is that it is applicable to almost any social situation. Eliminating the need for multiple wardrobe changes during the course of the day has made athleisure style something that many women and men embrace. This look is no longer reserved just for fitness enthusiasts, but for anyone who enjoys a comfy outfit that is accepted at the park, a party, or lunch.
What is athleisure lifestyle?
Increased productivity and time management are common goals in today's culture. This puts a lot of pressure on people to juggle many things at once and do them all well. Being able to cut your outfit planning time in half and wear the same outfit all day is an easy way to save time and sanity. As a result, athleisure is slowly transforming from a trend to a lifestyle.
What are the trends in the athleisure market?
One of the trends in the athleisure market is the introduction of street fashion to make athleisure even more stylish.
One of the best things about activewear is that it can easily be dressed up or dressed down, which means you have plenty of freedom to be creative without sacrificing your personal fashion or comfort. It's easy to find athletic materials with stylish, contemporary designs.
Choosing sportswear is a simple and practical approach to having a put-together look for almost any occasion. Keep in mind that the best pieces will be made of moisture-wicking, lightweight, and breathable fabrics.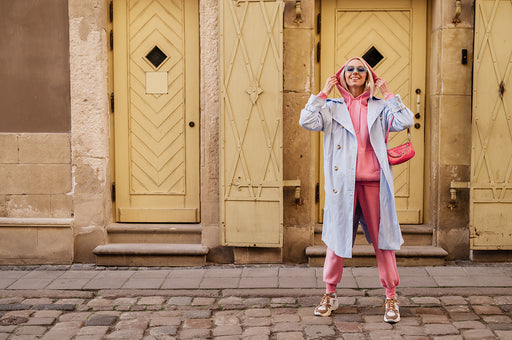 While you wear your favorite athleisure pieces on a daily basis, keep your more formal and valuable pieces protected by storing them in high-quality long garment bags. Hayden Hill bags are made of 100% organic, soft cotton that is environmentally friendly and allows your favorite pieces to breathe while keeping them protected from damage. We deliver sustainable and beautiful garment care to preserve and protect the clothes you love most.