The Ultimate Guide on What to Wear to a Wedding
Weddings are joyful occasions. Deciding what to wear as a wedding guest is never simple. Consult this guide for tips on what you can wear as a wedding guest!
It's that special time of year. Summer, yes, but also wedding season. Though October claims the top spot, the summer months are still some of the most popular for weddings.
That means most of us are receiving a lot of wedding invitations and have several decisions to make regarding what to wear to each event.
Deciding what to wear as a wedding guest is never simple. There is the dress code, the venue, and the time of year to consider. These point you in the right direction, but they can make the decision even more challenging.
What to Wear to a Wedding as a Guest
Outside of a few essential guidelines, current wedding guest attire dress rules are quite flexible, especially compared to previous standards.
Wearing gowns to a wedding party used to be a woman's only option. Now cocktail dresses and elegant suits are just as appropriate and fashionable.
For outdoor weddings, jumpsuits are another option. Similarly, a matching long skirt and top may be an unexpected, yet simple recipe for success, giving you the ability to wear your outfit multiple times after wedding season is over.
Keep the Season in Mind
With so many photos being taken, you want to look your best when attending a wedding. And neither shivering in the cold nor feeling sticky in the summer are good looks. So, it's key to dress appropriately for the season.
What to Wear to a Fall Wedding
September and October are actually the most popular months for weddings, and it's no wonder. The temperatures are cooler than summer, and there's something very enchanting about fall weddings.
When deciding what to wear as a guest, consider floor-length dresses with long sleeves and high necklines, which are ideal for fall weddings. When it comes to colours and patterns, dresses and jumpsuits in jewel tones, metallics, and melancholy floral motifs will compliment autumn's deep and earthy colours. As for fabrics, you can go wrong with velvet, satin, or silk.
What to Wear to a Winter Wedding
Dressing for a winter wedding can be a surprisingly enjoyable opportunity to wear cosy and luxurious evening wear. To guarantee your wedding attire is appropriate for the season, choose thick winter fabrics, dark tones, sleeves, and long lengths. Don't forget to consider layering with a shawl or wearing a coat if the weather is cold or if the event is held outside.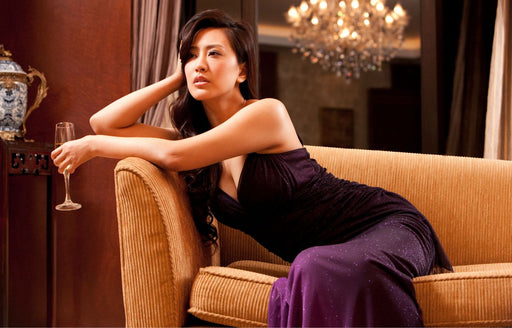 What to Wear to a Spring Wedding
If you like bright and vibrant colours, spring weddings are so much fun to attend. Spring is associated with new growth and beginnings, so flowers and tones of red, pink, blue, purple, and green are popular. And pastel colors will always be a springtime favourite. Of course, if you prefer an understated look, neutral colours are always a safe choice.
What to Wear to a Summer Wedding
When deciding what to wear to a summer wedding, consider cool and breathable materials like cotton and linen in loose styles that won't cling to the body. Sleeveless maxi or midi dresses let you show off your shoulders and keep you cool no matter how hot it gets.
Another important factor to consider for summer weddings is your colour palette. When determining what colour clothing to wear, try to choose light neutrals or pastels. Lighter colours will absorb less heat from the sun. Stylish prints and bright shades are also welcome, as are dresses and long skirts in whimsical or unique silhouettes.
Don't forget to bring a fashionable pair of sunglasses for the day and a light blazer for when the sun goes down. Complete the outfit with strappy sandals or wedge heels. Stick to open-toed or slingback pumps for the most breathable footwear.
Follow the Wedding Dress Code
If the wedding invitation mentions a dress code, the question of what to wear will be much easier to answer. The only limitation is that some dress codes can still be misinterpreted. So, if you're uncertain, check with the bride or other wedding guests.
Remember that the happy couple has requested a dress code for a reason. This might be because it suits the location of their wedding, or because it complements their chosen aesthetic or style. It is impolite to disregard the request and disobey the dress code.
Here are descriptions of some of the most common wedding dress codes:
White Tie
A white tie is the most formal dress code, although it is not common. However, if you've been invited to a white-tie wedding, you must dress the part, meaning formal attire all the way.
Men should wear a black tailcoat, a white vest, a formal white shirt, a white bow tie, and white gloves if they are feeling fancy. As for footwear, opera shoes or plain patent leather shoes are the best choices.
Women's attire for a white-tie wedding can vary, but it's best to wear a long, formal evening gown. Consider wearing your hair in a chignon or tied back. Heels are ideal, but make sure they are comfortable to walk in.
Black Tie
When you are going to a black-tie wedding, evening attire is recommended. For men, that means a tuxedo, a white dress shirt, a matching bowtie, a cummerbund, and dress shoes. Women can either wear floor-length gowns or a formal cocktail dress. As for footwear, heels are preferred.
Black Tie Optional
Black-tie optional dress codes convey the couple's wish for everyone to dress up. Men don't have to wear tuxedos, although it is preferred. Women are generally expected to wear full-length gowns, but cocktail dresses are also acceptable.
Black-tie optional is deliberately vague to give guests more flexibility with their attire. Expect a mix of formality from wedding guests with this dress code—some may dress up in tuxedos and gowns, while others may wear a comfortable suit or midi dress.
Cocktail Attire (Semi-Formal Wedding)
Cocktail or semi-formal wedding attire is the middle ground between formal and casual. Men's suits can be worn with or without ties, and women have a lot of flexibility. Cocktail dresses and all types of party dresses are almost always acceptable.
Casual Weddings
It's not uncommon to wonder what to wear to a casual wedding as casual attire varies greatly, depending on factors such as location and time of day.
Casual wedding attire is defined as apparel that is comfortable and informal, similar to business casual attire for work.
Stick to lightweight fabrics in the spring and summer. Casual wear for men includes chinos with a button-up shirt or polo. Women could wear floral dresses or dress pants and a blouse in summer. In the fall, opt for a long-sleeve dress or a jumpsuit.
Cultural Dress Code
In some instances, you may be asked to dress in accordance with the conventions of a particular culture. A traditional Indian wedding, for example, could require ladies to wear Indian ethnic dresses called saris. Do your research, ask for assistance when necessary, and always dress respectfully.
Consider the Location
Sometimes the wedding's location is the most important factor in deciding what to wear.
What to Wear to a Wedding at a Place of Worship
Most places of worship have strict guidelines about what is and isn't appropriate to wear.
Women are supposed to dress modestly for weddings held at Catholic churches, so low-cut necklines or short dresses are not recommended. The protocol differs depending on the church's priest, so ask the bride or a member of the bridal party for guidance.
To observe religious traditions, it is best to cover your head and hair at synagogues and during Arabic weddings.
If the person getting married belongs to a culture or follows a religion that you are unfamiliar with, talk to them ahead of time about their customs or expectations. This will help in avoiding mistakes on the big day.
What to Wear to a Beach Wedding
For a seaside wedding, options like a flowing maxi dress or a chic jumpsuit are ideal. Look for items in summer colours like delicate pastels and bright colours. To maximise comfort, choose fabrics such as linen or cotton. Or, for an edgier look, wear dress shorts with a coordinating linen jacket, a smart blouse, and a beautiful yet functional small bag.
What Not to Wear to a Wedding
If the bride does not specify what guests should wear, there are still a few guidelines to follow when choosing an outfit.
Don't Wear All Black
Wearing an all-black outfit to a wedding is usually seen as an unsuitable choice. Having said that, it's not uncommon for modern dress codes to allow or even encourage guests to wear black.
But, if you don't have clear information about the wedding's dress code, it's best to pair a black outfit with a pop of colour. Ideas include a patterned dress, colourful accessories, or even pairing a black top with a colourful skirt or pants.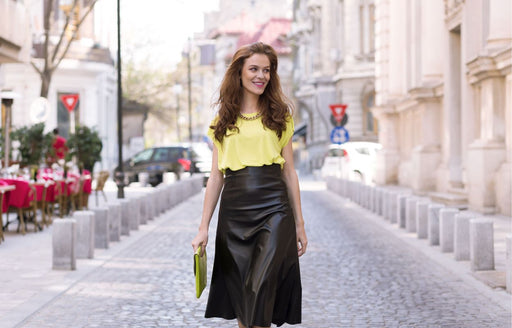 Don't Wear White
In most cases, it's logical to assume that the bride will be wearing a white gown, therefore guests should avoid this colour and similar shades. Nobody wants to be accused of competing with the bride, or worse, of being confused with the bride. Definitely stay away from full-length white gowns.
Don't Overshadow the Bride
The first rule of wedding attire for women is to never overshadow the bride. Avoid drawing too much attention to yourself by having overly flashy details and elements on your dress, such as sequins and metallics. A beaded gown is acceptable but attending a wedding in a bedazzled gown from head to toe is too much. It's not your day to shine.
However, if you want a unique look, consider wearing a textured gown with flounces or ruffles that add interest without overshadowing the bride.
Don't Draw Negative Attention
In addition to avoiding anything overly daring or attention-grabbing, it's also best to avoid dresses that are very short or attire that is too revealing. On the other hand, you should avoid wearing anything too casual, such as lounge wear or denim.
Try as best as possible to stick to the dress code. A wedding guest's job is to keep the attention on the bride and groom.
FAQs
What should I wear to a wedding as a guest?
It is recommended that guests attending a wedding should dress appropriately for the occasion. The dress code may differ based on the formality of the celebration, so check the invitation or ask the couple for more information.
What is normal to wear to a wedding?
There is no one right answer as it all comes down to personal preferences. However, the most typical attire for a wedding is a dress– formal, cocktail, or casual depending on the dress code.
What to wear to a wedding if you don't like dressing up?
If you don't like dressing up, there are still comfortable and fashionable solutions. Consider wearing a tasteful jumpsuit or a flowy maxi dress. Accessorise with minimal jewellery and wear comfortable flats or sandals. You can showcase your unique style and still look appropriate for the wedding.
What is the best colour to wear to a wedding?
You may wear any colour other than white or all-black. The goal of the guests should be to blend in with the surroundings and allow the bride to shine. Pastels, jewel tones, and earth tones, as well as most primary colours, are wonderful choices. Choose a colour that also goes well with your skin complexion.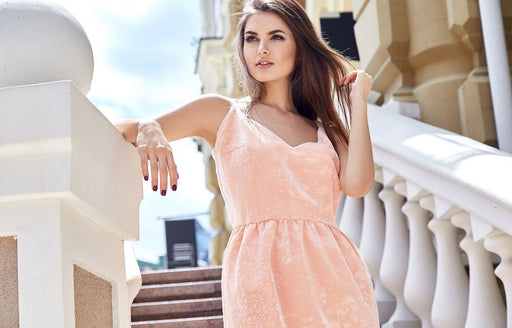 Weddings are joyful occasions. Mindy Kaling said, "In real life, shouldn't a wedding be an awesome party you throw with your great pal, in the presence of a bunch of your other friends?" That's what makes weddings fun– the opportunity to celebrate the fact that someone you care about found their great pal.

After the celebration is over and you've had your wedding attire cleaned, we recommend storing it in high-quality storage bags. Hayden Hill bags are made of 100% organic, soft cotton that is environmentally friendly and allows your favourite pieces to breathe while keeping them protected from damage.