Which Winter Fabric is Best for You?
Winter weather can vary from one extreme to the other. Even the coldest regions have mild winters and coastal states experience occasional snow. Winter means you have to be prepared for anything.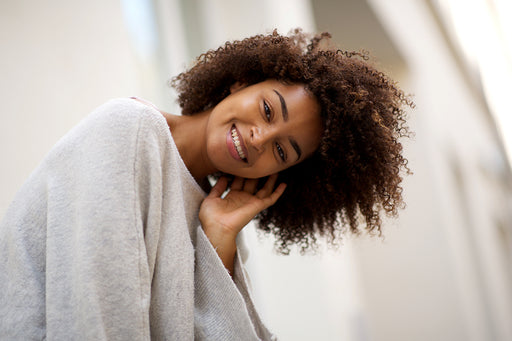 A cold, harsh, and long winter can put a damper on anyone's spirits. But, one way to protect yourself against winter's dreariness is to wear clothing that keeps you warm, cozy, and comfortable all winter long.
Though style is important, the most important factor to consider when choosing winter clothing is that they provide suitable insulation to keep you warm. A fabric must be absorbent enough to allow the garment to breathe, as well as durable, flexible, and comfortable.
Natural vs. Synthetic Fibres in Winter Clothing
Both natural and synthetic fibres are used to make winter clothing. The most common natural winter fabrics are wool, leather, suede, and cotton. Fleece is the most common synthetic material used to make winter clothing.
Best Fabrics for Winter
Among all the types of fabrics used to make winter clothing, these are some of the most popular. When deciding what items to buy, consider a fabric's pros and cons so you will choose the one that best meets your needs and preferences.
Wool
Wool is breathable, naturally water-resistant, and moisture-wicking. That's why many winter garments are made of wool, including dresses, cardigans, and coats. Wool is also a popular choice for winter accessories such as shawls, socks, and gloves.
There are various types of wool, with Merino being the best due to its exceptionally fine quality.
Pros of Wool
Warm
Absorbent
Durable
Recyclable
Cons of Wool
Requires special care
Can be damaged by perspiration
Flannel
Flannel, which is made of wool or cotton, has a distinct appearance because it is brushed with fine metal brushes that produce a nap. This nap gives the material its softness and texture.
Flannel is an excellent choice for cold weather because of its thickness and warmth. It's also available in a variety of colours and styles, which is ideal for creating casual outfits on the coldest days. Flannel shirts are very common because they are ideal for winter outings, offering an extra layer of style and warmth.
Pros of Flannel
Extremely warm
Long-lasting
Resistant to wrinkling
Cons
May require dry-cleaning
Too casual for some occasions
Cashmere
Cashmere is the warmest natural textile for cold weather wear, and it is also the most luxurious. Cashmere is known for its softness, which is why cashmere sweaters are staples in many winter wardrobes.
Pros of Cashmere
Lightweight
Naturally insulating
Not itchy like other wool
Cons of Cashmere
Requires special care
More expensive than other fabrics
Velvet
Velvet is a lustrous, long-lasting material with a soft texture. It is one of the most elegant, stylish, and luxurious man-made fabrics worn during winter months.
There are many types of velvet to choose from according to your budget and preferences. Velvet is typically associated with special occasions. In fact, velvet is one of the best fabrics for a winter dress.
Pros of Velvet
Luxurious look and feel
Extra soft
Durable
Cons of Velvet
Difficult to clean
Tendency to pill
Tweed
Tweed is an extremely durable natural fabric that is tightly woven and comes in a variety of colours, styles, weights, and weaves. This means that there is no such thing as a 'typical' tweed, as the fabric ranges from plain and light to colourful and heavy, and everything in between.
Tweed has a long history and some styles are very well-known such as Harris Tweed, the keeper of traditionally made cloth that is famous worldwide.
Tweed has been used to make winter clothes for over a century, especially suit jackets, vests, and even pants.
Pros
Absorbent, allowing the material to breathe
Resistant to stains and wrinkles
Durable
Cons
Should be dry-cleaned
Somewhat casual
Corduroy
This fabric from the 70s has made a comeback in recent years. Corduroy is a durable fabric made from a variety of different materials including cotton and polyester. It is best known for its distinctive ridged design, which manufacturers can weave in a variety of widths. Corduroy is practical, stylish, soft, and extremely warm.
Corduroy is typically used to make pants because of its warmth and flexibility, but you can also find corduroy dresses and jackets. Corduroy is a versatile fabric that can be combined with wool or denim for great outfit combinations.
Pros of Corduroy
Durable
Interesting texture
Variety of weights
Easy to clean
Cons of Corduroy
Heavy material
Attracts lint and hair
Fleece
Fleece is a 100% synthetic fibre that is perfect for those who wish to avoid using animal products. This material is versatile, soft, and inexpensive. Given that it comes in a variety of colours, the aesthetic options are almost endless.
Fleece is used to make many winter garments, but the most common are pullovers and casual shirts, loungewear, and jackets.
Pros of Fleece
Extremely soft
Durable
Highly breathable
Cons of Fleece
Not windproof
High static electricity
Leather
Leather is a durable material that does not wrinkle easily and can have a wide range of appearances and textures. This material can be natural or synthetic, with pure leather having a grainy texture and a smooth and flexible feel.
Pure leather is warm to the touch, whereas synthetic leather is cold. Leather has a distinct aroma that is similar to that of wood, but imitation leather does not.
Leather jackets are one of the most fashionable pieces in cooler weather. And, leather skirts and pants are also easy to find.
Pros of Leather
Cons of Leather
Costly
Requires special care
Suede
Suede is a type of leather with a smooth, velvety finish. Suede is an exceptionally long-lasting and resilient material when compared to cotton-based materials. And, it has a lovely, delicate drape due to its thinness.
Because it's such a delicate material, It's important to know how to take care of suede properly. It's essential to keep suede away from water.
Keep that in mind when purchasing some of the most popular suede items such as coats, handbags, and shoes.
Pros of Suede
Long-lasting
Durable
Smooth look
Cons of Suede
Easily damaged
Needs special care
Lightweight Winter Clothing
Hemp, bamboo, cotton, and silk are lighter natural fabrics that can also be worn in the winter, but they are usually best used as layering pieces.
These lightweight fabrics can be used as lining for coats or combined with heavier winter fabrics to make accessories like hats, mittens, and scarves. Cotton is thin and has little insulation value, but it is soft and comfortable against the skin, making it ideal for a lining.
FAQs
Which fabric is better for winter?
Wool, cashmere, and fleece are among the most popular materials for winter, but cotton fabrics are also popular. The best choice depends on your climate, lifestyle, and preferences.
What is a winter fabric?
Materials that give you a sense of comfort, are warm, and protect the body from the elements are considered to be suitable fabrics for winter.
Winter weather can vary from one extreme to the other. Even the coldest regions have mild winters and coastal states experience occasional snow. Winter means you have to be prepared for anything.
Consider all the winter fabric types and your lifestyle and region to make the best choices for you. The most important thing is that you are comfortable and fashionable so you can be confident and at ease in every situation.
And, don't forget to store your clothing properly to help your winter favourites last for many seasons to come. Hayden Hill bags are made of 100% organic, soft cotton that is environmentally friendly and allows your favourite pieces to breathe while keeping them protected from damage. We deliver sustainable and beautiful garment care to preserve and protect the clothes you love most.