The Top Online Styling Services for Women
Shopping at a brick-and-mortar store can be time-consuming and frustrating for those who don't enjoy it, and it isn't always feasible for others. And, some people enjoy receiving advice on the best fashion choices for their lifestyles and body types. Online personal styling services can be helpful in all of these situations.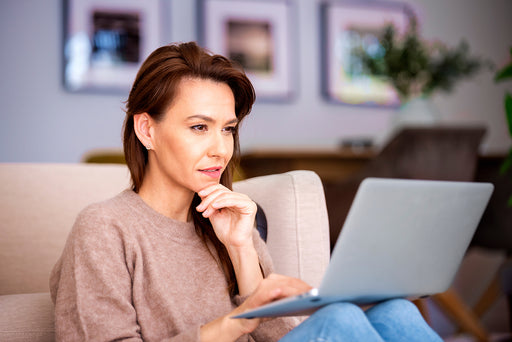 A rising number of consumers either lack the time to spend endless hours browsing through stores, simply detest the shopping experience, or have trouble finding clothes that fit well. Many of these frustrated individuals are turning to online styling services.
Though pioneer Stitch Fix began offering online styling services in 2011, many online styling companies didn't experience exponential growth until the pandemic. In a time when retail stores were either closed short term or forced to close permanently, having a personal stylist online proved to be a major benefit.
As a result, the best online styling services grew rapidly and continue to do so in a post-pandemic world. But, with all the companies out there, there are a few frontrunners that are serving women better than the rest.
Benefits of Using an Online Styling Service
Using an online styling service is sure to change the way you approach shopping and may even help improve your personal style.
The best personal styling services provide a unique experience that is tailored to your individual needs, taking into consideration your body shape, style preferences, and goals. As a part of their great customer service, most personal styling services offer a style quiz to better understand your likes and dislikes.
Employing online styling services is a true lifesaver for people who hate shopping but want to look fashionable. Having a professional stylist select clothes for you from different designer brands can be much more appealing than navigating a crowded mall.
The Best Online Personal Stylist Services
In an attempt to save you both time and effort, we have put together a list of the top online styling services that provide women high-quality items and superior customer service. One of these may very well be the service that matches your unique style, clothing preferences, and price range.
Stitch Fix
Stitch Fix ranks high on the list of quality styling services. Stitch Fix currently holds an active client base of around 3 million users, thanks to its massive clothing variety and business model that serves a wide range of people, including men, women, children, maternity, petite, and plus-size clients.
Your experience with Stitch Fix starts with a comprehensive online quiz in which you are asked to rank different clothing pieces. It also takes into consideration multiple aspects such as your lifestyle and dress code needs.
Having this in-depth knowledge based on your personal selections and body type allows a Stitch Fix stylist to recommend business wear, casual wear, as well as any special occasion outfit you might need.
Furthermore, Stitch Fix also allows you to leave personal comments on subjects that their questionnaire might not cover.
How It Works
For a styling fee of $20, Stitch Fix sends you a clothing box with 5 different clothing items, including shoes and accessories. They originate from a variety of rising, well-known, and in-house brands.
Don't ignore these in-house brands, as they're fairly priced and well-made, and you just might find your favourite piece of new clothing among them.
One of the perks of using this service is that if you decide to keep any item, the styling fee is applied to your purchase, and if you decide to keep all of the pieces, you get a 25% discount.
Benefits of Using Stitch Fix
Clothes from Stitch Fix are generally less costly than those from traditional retail stores, which makes their services affordable for many people. They also offer free shipping and returns, as well as a referral bonus of $25.
Stitch Fix gives clients three days to try items on and see what they want to keep from the shipment and what they would like to return. As an extra bonus, you can use their iOS app for even greater convenience.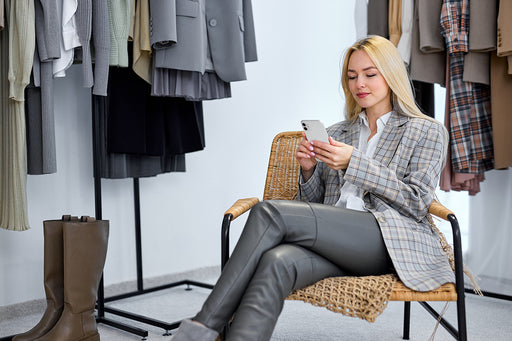 Dia & Co
Dia & Co specialises in providing online personal stylists that fit the style profile of plus-sized women. Their key demographic includes women sizes 14 and up with different body shapes.
Dia & Co is a plus-size styling service that carries a variety of clothing choices, such as casual outfits, evening clothes, business casual, and activewear. However, it's worth noting that this company offers its activewear line under a separate subscription service.
Much like Stitch Fix, this company also has its own style quiz to determine your goals and expectations, as well as your style preferences.
How it Works
Dia & Co's styling fee is also $20, for which you receive a subscription box with five different clothing items. The clothes offered follow the latest trends, and they also have fun, seasonal style boxes, such as their Weekend Box, Mystery Box, and Dream Denim Box.
On their website, you can find items from different designers and amazing bundle offers to choose from, all adaptable to various body shapes.
Dia & Co will also apply their styling fee to your purchase and provide a 25% discount if you keep all five pieces sent.
Benefits of using Dia & Co
Dia & Co is the pioneer of online personal styling services for plus-size women. Operating for almost eight years, they have earned a reputation for quality, individuality, and celebrating women everywhere in the world.
They carry lesser-known brands, as well as some bigger names like Nanette Lepore or Betsey Johnson. After receiving your box, you have five days to make your decision before returning unwanted items, and shipping and returns are free of charge. Their referral bonus is $20.
Wantable
Wantable is an online personal styling service that is slightly different than Stitch Fix and Dia & Co. Wantable offers different types of subscriptions called edits, such as Style Edit, Active Edit, Sleep & Body Edit, and Men's Active Edit. The Style Edit features apparel and accessories from casual to work wear, the Active Edit is activewear only, the Sleep & Body Edit includes undergarments and loungewear, and the Men's Active Edit offers men's loungewear and activewear.
But it is worth noting that Wantable primarily serves women.
This personal styling service also uses a quiz to determine your style profile. Another unique feature of Wantable is their Stream function which allows you to request or decline specific clothing items.
How it Works
Wantable also has a $20 styling fee, for which you receive five to seven pieces that you have five days to try. The styling fee is applied to any purchases, and if you keep five or more items, you receive a 20% discount.
Benefits of Using Wantable
Wantable takes great care to send items that pair well with your body type. You'll always have stylish and trendy options thanks to their collaboration with companies like BeachLunchLounge, Cupcakes & Cashmere, Project Social, BB Dakota, W. by Wantable, and many more.
There are numerous ways to tailor the service to your needs and there are no obligations or additional costs. Wantable helps you find flattering, comfortable clothing without making a significant financial commitment.
FAQs
What does an online personal stylist do?
By choosing the apparel and accessories that suit an individual's body type, budget, and tastes, online personal stylists, also known as virtual stylists or digital stylists, help clients define their personal style with curated outfits. They offer assistance across multiple aspects such as lifestyle needs or seasonal requests.
What app do virtual stylists use?
There are plenty of online apps that fashion stylists use to put outfits together for their clients. Some of the most well-known ones are Stylebook, Pose, FashionFreax Street Style, The Hunt, Pureple Outfit Planner, Smart Closet, Style Studio, and many more. They all provide a variety of tools to assist in preparing an outfit that their users will love.
Shopping at a brick-and-mortar store can be time-consuming and frustrating for those who don't enjoy it, and it isn't always feasible for others. And, some people enjoy receiving advice on the best fashion choices for their lifestyles and body types. Online personal styling services can be helpful in all of these situations.
Although no two services are exactly the same, most provide subscription services for a small styling fee and make it easy for clients to choose what they like and return the rest.
Stitch Fix, Dia & Co, and Wantable are great places to find an online stylist. While you are building a wardrobe of high-quality, fashionable pieces, don't forget to carefully store them so you can wear them for years to come.
You can do just that with Hayden Hill hanging garment bags, which are made of 100% organic, soft cotton that is environmentally friendly and allows your favourite pieces to breathe while keeping them protected from damage.