The Most Iconic Fashion Films of All Time
We want to keep your watchlist full, so we compiled a list of the most iconic fashion films of all time, each of which offers a unique glimpse into the captivating world of fashion.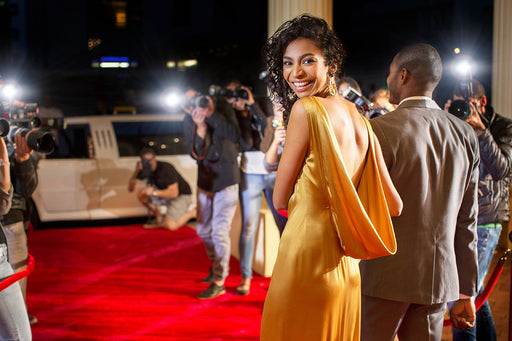 If you consider yourself a lover of fashion, then you probably have a stack of fashion magazines, a queue of fashion podcast episodes, and a long list of bookmarked fashion websites to enjoy at any given time.
And at the end of a long day when your brain is fried from work, the best treat of all is to pour a glass of wine and turn on Next in Fashion. If you are lucky enough to have a whole night to yourself, you may be up for a fashion-focused movie.
We want to keep your watchlist full, so we compiled a list of the most iconic fashion films of all time, each of which offers a unique glimpse into the captivating world of fashion.
16 Best Fashion Must-Watch Movies For Every Fashion Lover
The Devil Wears Prada (2006)
Andy (Anne Hathaway), a recent college graduate, travels to New York in the hopes of breaking into journalism and accepts the first job she can get as an assistant at the prominent fashion magazine "Runway."
There, she gets sucked into the harsh world of editorial fashion and her merciless editor, Miranda Priestly. No one can resist the allure of this cult classic starring Meryl Streep as the intimidating and brilliant editor-in-chief.
There are many reasons to love this fashion movie. It not only exposes the occasionally strange rules of the fashion industry, but it also features costume designer Patricia Field and guest appearances by Gisele Bündchen and Valentino Garavani.
Coco Before Chanel (2009)
As the title indicates, "Coco Before Chanel" is the narrative of Gabrielle "Coco" Chanel's early and formative years. It was originally released in France in 2009 and stars Audrey Tautou as the legendary fashion designer.
It follows Coco's journey from her time in an orphanage (where nuns taught her how to sew) to her work with textile baron Étienne Balsan, who introduced her to French high society and gave her the chance to develop her gift for designing women's hats.
All of that culminated in her becoming the enduring symbol of style, strength, and freedom that she is today. Chanel outfits are featured throughout.
The September Issue (2009)
"The September Issue" follows Vogue editor-in-chief Anna Wintour as she prepares for the American Vogue September 2007 issue, which is 840 pages long and possibly the magazine's most significant issue.
Throughout the film, you can witness the inner workings of one of the world's most influential publications, as well as a lot of fashion. The opulent photoshoots, runway presentations, and designer cameos can't be missed.
Breakfast at Tiffany's (1961)
"Breakfast at Tiffany's" could be considered the most iconic fashion film ever made. Holly Golightly (Audrey Hepburn), an eccentric New York City playgirl, is looking for a rich, older guy who will improve her life. Until she falls in love with a poor writer who moves into her building. This 1960s classic, perhaps Hepburn's most recognizable film, is a must-see for every fashion lover.
With Hepburn's sophisticated taste, black Givenchy gown, love of diamond necklaces, and black velvet gloves, this movie has inspired many fashion lovers. It goes without saying that Holly Golightly is and will always be a style icon.
Funny Face (1957)
Pair fashion icon Audrey Hepburn with iconic dancer Fred Astaire, original songs from the George Gershwin Broadway musical, and custom-designed dresses by Hubert de Givenchy, and cinematic magic unfolds.
The musical, which is considered a classic, stars Hepburn as a homely bookshop clerk turned reluctant model and Astaire as the fashion photographer who discovers her. Fashion fans will adore Maggie Prescott, the fashion editor partially based on the famous columnist and editor Diana Vreeland.
Crazy Rich Asians (2018)
Based on Kevin Kwan's best-selling novel, this film follows Chinese-American academic Rachel Chu (Constance Wu) as she meets her uber-wealthy boyfriend's traditional family for the first time in Singapore.
Despite its recent release, "Crazy Rich Asians" has made a lasting impression on the fashion world, particularly with the epic makeover montage showcasing Awkwafina and Wu's characters. However, the fashion throughout the film is to die for.
Confessions of a Shopaholic (2009)
Rebecca Bloomwood (Isla Fisher) is drowning in debt as a result of her shopping addiction. So, when she becomes an overnight success as an advice columnist for a financial magazine, all of her financial troubles appear to be fixed, but everything else in her life falls apart.
While this is a cautionary tale about how an uncontrolled love of fashion can sometimes lead to financial disaster, the outfits in this fashion film are drool-worthy.
Sex and the City (2008)
Carrie Bradshaw (Sarah Jessica Parker), a successful sex and relationships author and all-around fashion-obsessed icon, and her best friends, Samantha, Miranda, and Charlotte, continue to navigate the newfound pressures of their New York City lives four years after the Sex and the City series ended.
Producers turned the most stylish show of the '90s and early '00s into this 2008 film that features Vivienne Westwood wedding gowns, Louis Vuitton handbags, and, of course, great footwear — one pair in particular, royal blue Manolo Blahniks.
Bill Cunningham New York (2010)
"We all get dressed for Bill," were the words said about the late fashion photographer Bill Cunningham, one of the most prominent and adored pillars of the fashion business. He was known as the "Godfather of street-style photography" and covered New York's fashion scene as a photographer for "The New York Times."
This 2010 inspiring documentary follows the legend around the streets of New York City, with a 35mm camera in tow, and gives viewers an unexpected glimpse into his residence and life.
Marie Antoinette (2006)
The marvel of this Sofia Coppola period drama is that it seems entirely contemporary, not a lecture on the tragic French queen's history, but rather what it was like to be her. Milena Canonero created star Kirsten Dunst's wardrobe of sugary pink and airy blue gowns to reflect Antoinette's unlimited clothing budget.
Despite the fact that she has been dead for several hundred years, Marie Antoinette remains one of the most memorable fashion icons in human history, and Coppola's film feeds that insatiable obsession with a new, girlish depiction of the tragic monarch.
High Society (1956)
Any mention of Grace Kelly evokes timeless beauty. Helen Rose, an Oscar-winning designer, created the stunningly gorgeous outfits for what would be the star's final film appearance. (Rose also designed Kelly's wedding gown for her marriage to Prince Rainier III of Monaco the same year.) Kelly's outfit in this breezy romantic comedy is flawless in every drape and swirl. She looks like a princess in whatever she wears, from a blue organza cloud ball gown to a flawless white swimming costume.
Dior and I (2014)
Many people only dream of accessing the famous world of Christian Dior, but this shockingly honest documentary makes it more accessible to the average woman. The documentary "Dior and I" was described as a breath of fresh air for breaking the rules of typical fashion documentaries.
It follows Raf Simons's introduction to his new atelier, the challenging transition process, and the creation of his first haute-couture collection, including pre-runway show tears on a Paris balcony. While the film focuses on the notoriously quiet Belgian designer, it's reasonable to say that it also serves as a loving tribute to Dior's dynamic and talented seamstresses.
Clueless (1995)
Cher (Alicia Silverstone) is the rich, beautiful, and popular queen of her Beverly Hills high school. Cher is in charge of everything, including the frumpy and sad teen transfer student she takes under her wing out of love and pity.
This updated rendition of Jane Austen's "Emma," takes us into Cher's candy-coloured automated closet in 1995, showing us that yellow plaid is the finest way to make a statement.
The film's designer, Mona May, was inspired by light '90s grunge and high-fashion European streetwear. The fashion in Clueless influenced fashion designers such as Versace, Chanel, and Calvin Klein. In the film, Silverstone wore about 60 different costumes, each one more remarkable than the previous.
Zoolander (2001)
The film's premise is as absurd as it is hilarious: Derek Zoolander is a dim-witted male model known for his signature "Blue Steel" style. Zoolander and fellow model Hansel set aside their rivalry to take down wicked designer Mugatu, who wants to kill Malaysia's prime minister. While the film has little substance, that is precisely what makes it entertaining. Consider Zoolander to be the cinematic equivalent of comfort food.
Yves Saint Laurent (2014)
This historical and iconic film about Yves Saint Laurent shows his time as the head of design at Dior and his spring collection of 1958, which saved the fashion house from financial collapse. Laurent, who began as a teenage fashion assistant, was propelled into the highest echelons of the haute couture aristocracy following Christian Dior's unexpected death.
The Great Gatsby (2013)
A fashion film list would be incomplete without this classic, which is a tribute to the roaring '20s unique flapper style. Based on the novel by F. Scott Fitzgerald, the film follows young bond salesman and wannabe writer Nick Carraway (Tobey Maguire) as he rents a small house next door to the mysterious millionaire Jay Gatsby (Leonardo DiCaprio). This single decision throws Carraway into a world of extravagant wealth, chaotic parties, long-lost love, unattainable dreams, deceit, and tragedy. The film is full of stunning dresses and especially spectacular jewelry, headpieces, and accessories.
FAQs
What is the movie about a fashion designer?
Several films have been made about fashion designers including "Coco Before Chanel" and "Yves Saint Laurent." These films provide a greater knowledge of the fashion industry with compelling narratives and insights into the lives, creativity, and problems of fashion designers.
What should I watch to learn about fashion?
There are many films that provide an insight into the world of fashion. "The Devil Wears Prada" portrays the fast-paced world of fashion magazines, underlining the pressures and problems that aspiring professionals encounter.
"Coco Before Chanel" focuses on the life of Coco Chanel, highlighting her journey and impact on the business. "Funny Face" blends fashion and romance, starring Audrey Hepburn and showing the designs of legendary designer Hubert de Givenchy. "Yves Saint Laurent" provides a biography of the iconic fashion designer and his contributions to the fashion industry.
The fashion and entertainment industries have always had a close relationship. Movies showcase the latest fashion trends and iconic styles and pair them with engaging storytelling. Likewise, movies have influenced fashion designs and left a long-lasting mark on pop culture. And, it's common for fashion models to crossover into the entertainment industry and celebrities to serve as the face of fashion campaigns.
Take advantage of the best of both worlds by watching fashion films. These 16 films are a great list to increase your fashion education or just a fun way to relax.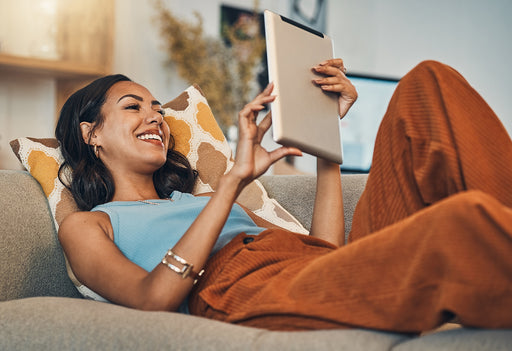 Hayden Hill bags are made of 100% organic, soft cotton that is environmentally friendly and allows your favourite pieces to breathe while keeping them protected from damage.