Top Fashion Cities Around the World
A city is referred to as a fashion capital if it has a major impact on the fashion industry. The biggest fashion houses and the most famous designers will have stores, production houses, and ateliers in these cities. The city will also host fashion weeks and fashion shows, as well as exhibitions, award ceremonies, festivals, and trade shows for the industry.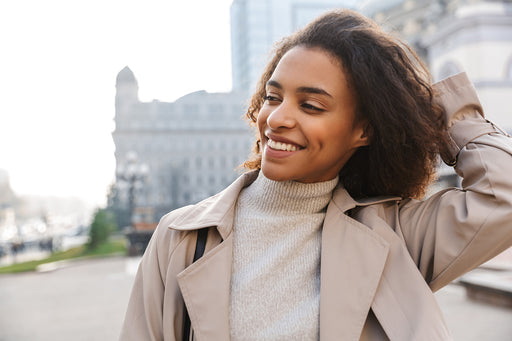 Every town in the world has its own charisma and can inspire the fashion industry, yet only a few of them can be proudly called top fashion cities. This title is only given to a few cities for the uniqueness and innovation they bring to the fashion industry.
If you love fashion and travel, consider taking a trip to one of these cities, which are constantly on the cutting edge of fashion.
What Makes a City a Fashion Capital?
A city is referred to as a fashion capital if it has a major impact on the fashion industry. The biggest fashion houses and the most famous designers will have stores, production houses, and ateliers in these cities. The city will also host fashion weeks and fashion shows, as well as exhibitions, award ceremonies, festivals, and trade shows for the industry.
A fashion capital city may also have famous fashion schools like the London College of Fashion where students learn everything they need to thrive in the industry.
The Big Four Fashion Capitals of the World
Paris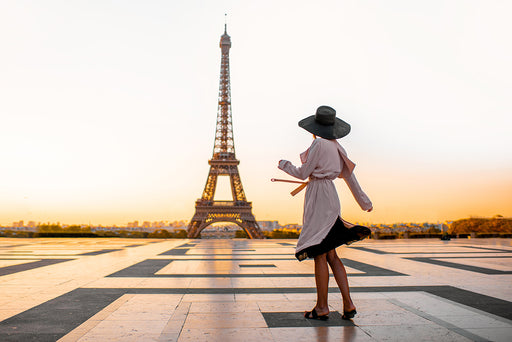 There is little doubt as to why Paris is regarded as the most fashionable city. This fashion capital has a prestigious fashion institute, well-known fashion schools, world-class fashion houses and ateliers, and exhibitions.
The reign of King Louis XIV marked the beginning of Paris' fashion power. The royals and aristocracy of France were the driving force behind Paris's fashion revolution. As a result, the industry developed and has since dominated the fashion world. France is where haute couture, the peak of custom dressmaking, originated and is the home of many eminent fashion museums such as the Yves Saint Laurent museum.
Paris Fashion Week
The first organised fashion week was held in Paris in 1973 and continues to this day. The event is an unforgettable occasion for all fashionistas, both in France and worldwide.
Paris Fashion Week (PFW) is divided into three categories: menswear, ready-to-wear, and haute couture. The French Fashion Federation organises the event, which includes many shows featuring top designers and houses such as Coco Chanel, Christian Dior, Louis Vuitton, and Jean Paul Gaultier, as well as lesser-known designers.
PFW is held twice a year, once in spring/summer and once in autumn/winter. During PFW, hundreds of shows and events are held at locations throughout the city, such as the iconic Carrousel du Louvre or Karl Lagerfeld shows for Chanel, which have been held in the Grand Palais for several years.
London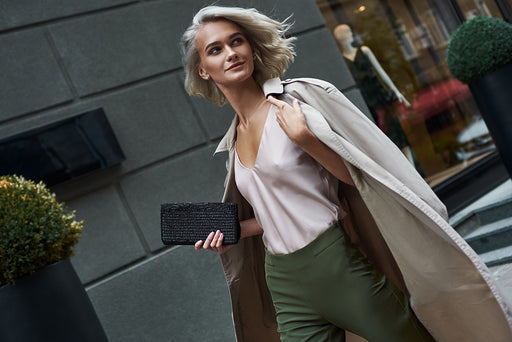 Even during the Elizabethan era, London was considered one of the world's first fashion capitals. This fashion city is famous for its luxury houses, the Royal College, and numerous world-acclaimed designers, including Stella McCartney and Alexander McQueen.
London Fashion Week
London Fashion Week (LFW) is a biannual fashion show. The British Fashion Council organised the first LFW in 1984, which took place in a West London car park.
Fashion Week showcases many designers' collections to an international audience by hosting catwalk shows, designer showrooms, and static presentations.
For many years, LFW was held in Somerset House in central London. However, in recent years, locations have changed on a regular basis in an effort to show attendees the different sights in London.
Milan
Milan, one of the four fashion capitals, has a long fashion history that dates back to the 19th century, but it was the contributions of 20th-century Italian fashion designers like Roberto Cavalli and Giorgio Armani that established Milan as a city of great fashion importance.
In addition to being associated with luxury, Milanese fashion is famous for its handcrafted workmanship and premium materials. Their designs are regarded as high art, both elegant and creative.
Milan Fashion Week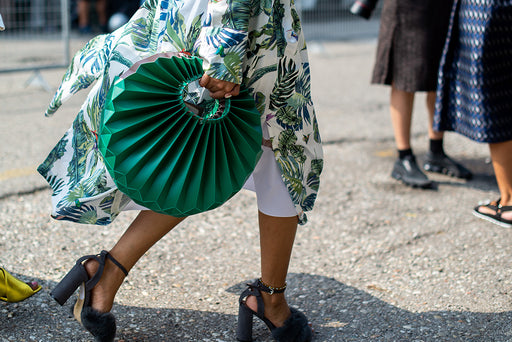 Milan Fashion Week is also held bi-annually and was founded in 1958. The event includes catwalk shows and exhibitions that showcase high fashion and the masterpieces of Italian designers.
It takes place throughout the cobblestoned streets of Milan that are full of fashion history. Although some shows are held at outdoor landmarks and historic areas, standard showrooms and studios are also used.
New York
New York City is one of the world's top fashion capitals with world-class creative talent, retail space in urban areas, best-in-class production companies, and fashion and design schools.
New York City has had a significant impact on international fashion trends and is a vital center for the world of fashion, events, and trade fairs.
New York Fashion Week
New York Fashion Week occurs twice a year. The spring/summer collection is released in September, and the fall/winter collection is released in February. Eleanor Lambert, the promotional director of the New York Dress Institute, created the first New York Fashion Week in 1943.
Up-and-Coming Fashion Capitals of the World
Madrid
Madrid, one of the most dynamic and active fashion cities in Europe, is known for its high fashion diversity, creativity, and modernity. Fashion designers such as Cristóbal Balenciaga laid the groundwork for the prestigious Spanish fashion scene that exists today.
Madrid Fashion Week, which began in 1985, features well-known Spanish fashion designers and attracts fashion enthusiasts, supermodels, and influencers from all over the world.
Berlin
The German capital is filled with fashion design houses, from high-end to streetwear fashion, and their designs are known for their sustainability and timeless appeal. Berlin was also the first European city to be named a UNESCO City of Design.
The Ethical Fashion Show and Green Showroom are two of the major events held during Berlin Fashion Week. The Ethical Fashion Show focuses on ethical and sustainable fashion brands. The Green Showroom highlights aesthetically pleasing renewable fashion.
The German fashion scene is well-known for its sports and outdoor wear with popular brands such as Adidas and Puma. Famous german designers include Hugo Boss, Karl Lagerfeld, Philipp Plein, and Michael Michalsky, to name a few.
Rome
Once upon a time, Rome was the fashion capital of Italy. In some ways, it still is as it's considered to be the Italian couture capital. The AltaRoma, Rome's fashion week, is a premiere event for the global fashion industry.
The influence of fashion on Roman culture is undeniable, from the flea market to the elegant boutiques of Piazza di Spagna. Visitors to Rome are struck by Roman style and poise, as well as the abundance of boutiques, fashion schools, fashion organizations, and fashion exhibitions.
Los Angeles
Home to Hollywood, Los Angeles has an easygoing, bohemian way of life. However, as home to many successful actors and actresses, Los Angeles is a fashion hotspot. It's no surprise that iconic fashion houses like Christian Louboutin and designers like Marc Jacobs and Ralph Lauren have several locations in the city.
Los Angeles Fashion Week relaunched in October 2022 with a focus on fashion, beauty, technology, and sustainability rather than seasonal fashion.
Tokyo
This Japanese city is known as Asia's fashion capital. Tokyo's fashion scene is diverse and vibrant, spanning from heritage culture to street fashion. It is also well-known for its creativity. Famous local designers such as Rei Kawakubo, Issey Miyake, Kenz Takada, and Yohji Yamamoto were responsible for drawing international attention to Japanese fashion.
During Tokyo's bi-annual fashion week, both domestic and international brands are showcased. Tokyo is also known for its unannounced regular fashion parades, which use the streets as runways.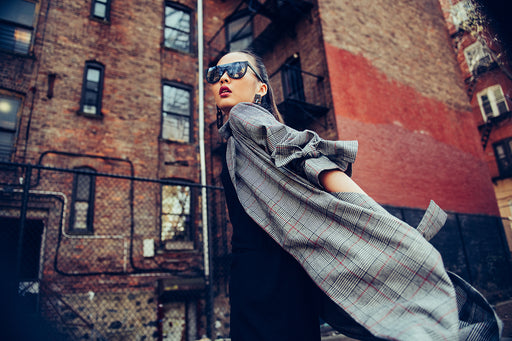 Stockholm
Stockholm is leading the way in environmentally friendly clothing. Stockholm-based brands have introduced green products, such as clothing that captures CO2 emissions and textiles made from 100% recycled fabric waste.
Stockholm also serves as the home of the Sustainable Fashion Academy, which provides global brands with the knowledge and tools they need to prioritise and understand sustainable fashion and its economic growth.
Copenhagen
Visitors to Copenhagen can easily see the city's minimalist practical design aesthetic. Denmark residents have long been known for their minimalistic and high-quality fashion, along with layering and darker colours common in colder climates. But the Copenhagen fashion scene challenges some of those long-held conventions.
Copenhagen Fashion Week is the leading Nordic fashion event held in January/February and August. The event offers four days of showcases and events and two trade shows. Copenhagen Fashion Week's core focus is sustainability, through the event itself and by encouraging the industry to move toward more sustainable practices.
Sao Paulo
As Brazil's cultural and economic center, Sao Paulo is at the forefront of Latin American fashion and beauty. The world of fashion first took notice of Brazil in the early 1990s, when a wave of Brazilian models led by Gisele Bündchen began to dominate the catwalks of the world's fashion capitals.
Sao Paulo has also established itself as a platform for the promotion of several socio economic issues, particularly ethical inclusivity within the industry.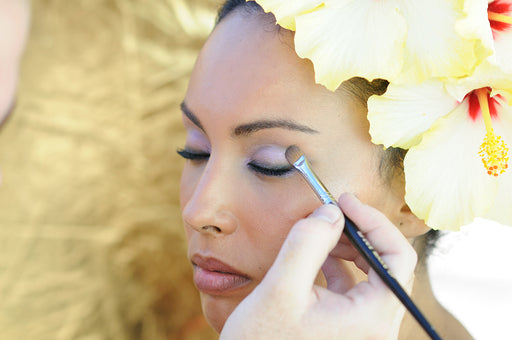 Antwerp
Belgium, despite being a small country, has deep fashion roots, thanks in no small part to Antwerp and its legendary Royal Academy of Fine Arts. Prada's creative director and designer Raf Simons still draws inspiration from the city. Antwerp continues to leave its mark on the fashion world thanks to the efforts of its truly legendary avant-garde designers.
Amsterdam
Amsterdam is a creative hub and home to many aspiring fashion designers. Some of the world's largest designer brands have established headquarters in Amsterdam, bringing a number of fashion professionals with them. It's also known as the denim capital, with the highest concentration of denim brands in the world.
FAQs
What are the main fashion cities?
New York, London, Milan, and Paris are called "The Big Four," or the top fashion cities of the world, because of their influence on the fashion industry and strong media presence.
What city has the best fashion?
Aside from the four major fashion capitals, there are numerous unique cities that are up-and-coming centers of fashion. Many world capitals have much to offer, with buzzing streets, raw creative energy, and thriving fashion schools.
Which city is known as the world of fashion?
When asked which city is considered the capital of fashion, the most likely contenders are Milan, Paris, London, and New York. These cities have long been regarded as must-visit destinations for fashionistas.
French fashion designer Coco Chanel said, "Fashion is not something that exists in dresses only. Fashion is in the sky, in the street. Fashion has to do with ideas, the way we live, what is happening."
If you are looking for a city where you can experience fashion in the skies and streets, look no further than the cities listed here. Plan your trip during the city's fashion week, and you'll be surrounded by other fashion enthusiasts soaking up the latest ideas in the industry.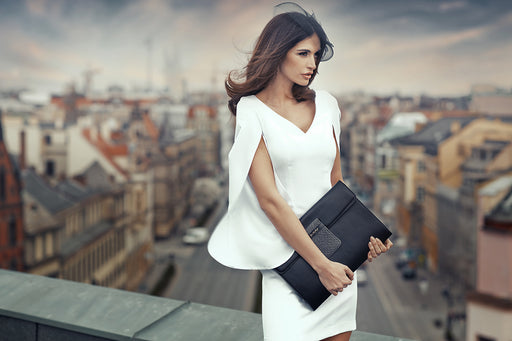 Travel is not only enjoyable, but it's also critical for learning about different cultures and engaging in new experiences. But, sustainability and protecting the environment is also important. To travel more sustainably, we suggest taking the train when possible, shopping local, avoiding single-use plastics, and staying at hotels who prioritise the environment and local community.
Hayden Hill is also deeply committed to sustainability. Our clothes storage bags are made of 100% organic cotton certified through GOTS, which also guarantees the ethical treatment of workers. Hayden Hill delivers sustainable and beautiful garment care to preserve and protect the clothes you love most.