7 Creative Ways to Use Storage Boxes At Home
There are many creative ways to use storage boxes. One of the greatest advantages of storage boxes is their versatility. There are many varieties from fabric to wicker to wood. You can also combine different box sizes and styles to create a unique and functional storage solution that's perfect for your home.
When you think of storage boxes, one of the first things that may come to mind is storing out-of-season clothing. Though it's true that storage boxes are ideal for long-term clothing storage, they can also be used for many other purposes.
In fact, its uses are nearly limitless as long as you are able to think creatively about your home's spaces and needs.
7 Creative Ways to Use Storage Boxes
Storage boxes are extremely versatile. There are a variety of ways you can use boxes of different sizes and materials to store items, organise your home, and supplement your decor. Here are just a few ways to use storage boxes and containers.
1. Storage Boxes as Decor
If you would like storage boxes that also blend in with your decor, first consider the overall style and aesthetic of your space. If you have a minimalist home, look for boxes with clean lines and neutral colours. If you prefer a more bohemian look, look for boxes with bold prints and textures.
For example, use a wooden storage box to hide the remote controls in your living room or to store your jewellery in the bedroom. If you want to add some texture to your living room, place a small woven storage basket on your coffee table to hold books, magazines, or other miscellaneous items. Steamer trunks and vintage suitcases are also great examples of storage pieces that add to your decor.
Using storage boxes as decor is a fantastic way to add storage space in a way that adds to the aesthetic of your home and creates visual interest.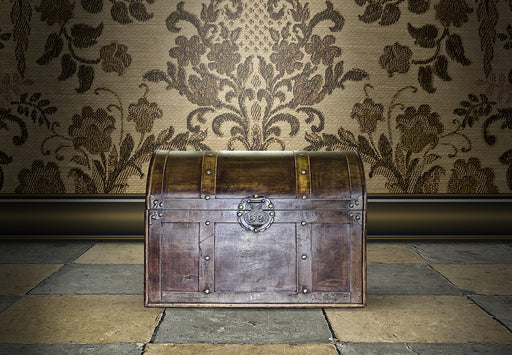 2. Storage Boxes for Home Organization
Organising your home in a way that is functional and beautiful can be challenging. But, storage boxes will help make the task significantly easier. Storage boxes come in a variety of shapes, sizes, and materials and are versatile enough to be used in a variety of ways.
For example, storage boxes can be used in the kitchen to arrange pantry items such as cereal, pasta, and snacks. Wicker baskets are especially popular in pantry organisation to group similar items together in one container or even meal ingredients.
Storage boxes can be used in the living room to organise books, throws, pillows, and electronic items that you want to keep close but out of sight.
In the bathroom, storage boxes are ideal for organising beauty supplies such as makeup and hair products. Clear boxes are best for bathrooms because they allow you to see what's inside. Another functional and attractive solution is to store toiletries and small towels in woven baskets, especially in guest bathrooms. You can also use storage boxes to organise your medicine cabinet or cleaning supplies so you can easily find what you have and what you need to restock.
Storage boxes have a variety of applications and uses in the closet. Boxes can be used to store clothes, hats, scarves, belts, and other accessories. You can also use storage boxes to store extra bed linens, such as blankets and sheets, so they are easily accessible when needed.
Lastly, storage boxes are ideal for organising seasonal items such as holiday decorations, sporting equipment, camping gear, and beach chairs.
3. Storage Boxes as a Coffee Table
Have you considered using a storage box as a coffee table? Wooden storage boxes are a great way to add rustic charm to your living room while also being functional. Vintage steamer trunks can also serve as a coffee table and add a one-of-a-kind piece to your space.
Storage boxes such as these make excellent coffee tables for a variety of reasons. They are durable and made to last, so you are able to place heavy objects on top without concern.
The obvious advantage of using a storage box as a coffee table is that it provides additional space. You can store blankets, magazines, and other items inside the box, out of sight but still easily accessible.
Wooden boxes add natural beauty and warmth to a living room, while steamer trunks add character. Both are available in a variety of colours, textures, and finishes, making it easy to find one that complements your decor.
4. Storage Boxes for Garden Tool Storage
Another creative use for storage boxes is storing garden tools. Many storage boxes are strong and weather-resistant, making them ideal for outdoor use. Tools that are left unprotected can rust or deteriorate from exposure to the elements.
Another advantage of using storage boxes for garden tools is that they help keep your tools organised. Instead of having tools scattered all over your garden or garage, storage boxes make finding what you need easier and keep tools from getting lost.
Storage boxes also provide a way to label and corral tools and their accessories. You can label each box with what's inside, making it simple to see what you have and what you may need to restock.
Another benefit of storage boxes is their portability. You can simply pick up the box and move it if you need to use your tools in a different location. This is especially useful if you have a large garden and need to move tools from site to site.
5. Storage Boxes for Kids' Toys
Every parent can attest to the need to organise kids' toys and minimise toy clutter. Storage boxes are an ideal solution to this problem. Toys can be stored in a variety of containers, such as plastic bins, wooden boxes, wicker baskets, and fabric bins.
You can simplify the process of organising toys by following these tips. To begin, sort your toys into categories like stuffed animals, action figures, dolls, and puzzles. Then, put each type of toy in its own storage box, labeling it with the type of toy it contains. This will allow your child to quickly find the type of toy they want to play with and make cleaning up a breeze.
Many storage boxes can also be stacked. If your child has a lot of toys but a limited amount of floor space, stacking allows you to store the maximum number of toys in a defined space. When shopping for containers, be sure to purchase stackable boxes that can support the weight of the toys being stored.
Using storage boxes to organise kids' toys will keep your living spaces and kids' rooms clutter free if you can persuade them to put everything back in its container.
6. Storage Boxes for Craft Supplies
Organising your crafting supplies with storage containers can be the perfect solution for any creative person. Many craft hobbies involve the use of small items, and it can be difficult to organise all the items well. Instead of putting everything in one box or container, use small boxes for small items and place all of those in a large container.
Another option is to use compartmentalised storage boxes. These boxes are ideal for storing small items such as beads, buttons, and stamps. They corral these small items and keep them from getting lost.
Storage boxes with built-in handles may be better for larger items like rolls of ribbon, collections of yarn, or paints. These boxes make it simple to transport your supplies from one location to another, and the handles make them easy to carry even when they are full.
7. Storage Boxes for Gift-Wrapping Supplies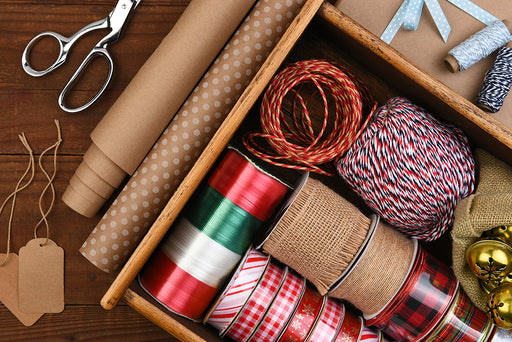 Wrapping a gift beautifully requires the right supplies. And, a variety of gift-wrapping supplies are needed to properly wrap gifts of different shapes and sizes.
A talented gift wrapper will have many supplies on hand such as gift wrap, gift bags, tissue paper, ribbons, bows, gift labels, gift boxes, cellophane bags, and more. Storing all of these in an organised and easy-to-find way requires the proper containers.
One way to store gift-wrapping supplies is to put each type of item in its own container and then place all of the small containers in one large storage box, with the exception of gift wrap. Gift wrap is often better stored upright in a fabric or wicker basket or laying flat in a large storage box.
FAQs
How can I make my storage boxes look better?
If the appearance of your storage containers is important to you, consider that when purchasing supplies. Some boxes and containers, such as those made of acrylic, wicker, fabric, and wood, are more attractive than others. Organiser Ashley Dixon recommends choosing one container type to buy and one store that you will shop at for your organising supplies. This will give your spaces a cohesive look and reduce decision fatigue. If you have many unattractive storage boxes, start with one space at a time and replace those containers with beautiful options.
How do you organize empty boxes?
To save valuable space, stack empty boxes on top of one another and nest them inside each other when possible. Store the boxes in a seldom-used closet, attic, or garage. Another option is to take the boxes apart and store them flat in a storage room. However, keep in mind that it may not be necessary to keep empty boxes unless they are for fragile or expensive items.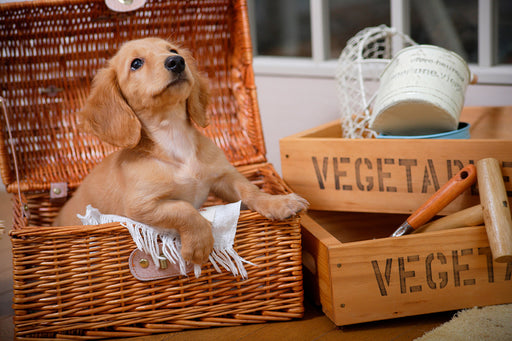 There are many creative ways to use storage boxes. One of the greatest advantages of storage boxes is their versatility. There are many varieties from fabric to wicker to wood. You can also combine different box sizes and styles to create a unique and functional storage solution that's perfect for your home.
But when it comes to storing clothes, protect garments by putting them in a storage bag before placing them in a box. Hayden Hill zippered large and extra large storage bags offer your most treasured items superior protection. Made of breathable cotton, they protect clothing from dust, light, moths, mold, and condensation.