The Complete Guide to Finding Sustainable Rain Boots
The best rain boots for women and men are waterproof, cozy, affordable, durable, created from eco-friendly and cruelty-free materials, and composed of sustainable products. Sustainable rain boots help you look fashionable and stay dry in wet weather. 
A nice, quality pair of rain boots is a necessity for any wardrobe, whether you're stomping through puddles, working in the garden, or just trying to keep your feet dry on a rainy day.
However, it is not as easy as you think to find a quality pair of rain boots. Many rain boots are constructed of synthetic rubber, which is less durable than natural rubber and more prone to splitting and deterioration. And, synthetic rubber or PVC (polyvinyl chloride), is extremely harmful to the environment since it takes a long time to break down, and once it does, it can potentially release toxins into groundwater.
The better alternative is natural rubber, which comes from trees and can easily be recycled.
The best rain boots for women and men are waterproof, cosy, affordable, durable, created from eco-friendly and cruelty-free materials, and composed of sustainable products. Sustainable rain boots help you look fashionable and stay dry in wet weather. Thankfully, a lot of shoe manufacturers are expanding their collections with vegan and ethical options that are also warm and stylish.
Things to Consider When Shopping for Sustainable Rain Boots
It can be helpful to know what to look for when shopping for rain boots, so you can easily find a pair of sustainable rain boots that you will enjoy for years to come.
Materials and Fabrics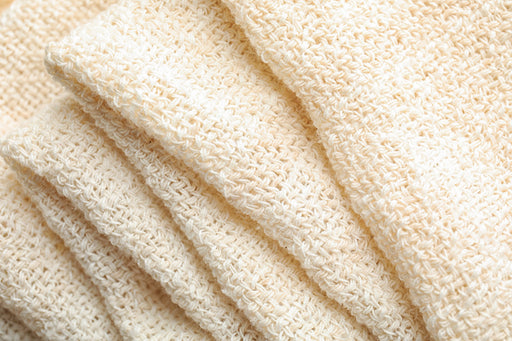 Search for eco-friendly materials, such as natural rubber and recyclable materials (EVA, polyurethane, and polyester), when shopping for sustainable rain boots. PVC is not only harmful to the environment and human health, it also cannot be recycled. So when rain boots made of synthetic rubber or PVC have served their purpose, they will end up in a landfill.
Leather can be another acceptable choice for eco-friendly rain boots. However, opt for vegan leather rain boots to ensure the shoes are cruelty free. And, look for boot lining made of organic materials, such as cotton, hemp, or bamboo.
To ensure a pair of rain boots are truly sustainable, it can be helpful to look for third-party certifications, such as those from the Leather Working Group, OEKO-Tex 100, REACH, CPSIA, and the Global Recycle Standard.
Ethical Sourcing
Ethical sourcing is important, so you can be sure that boots' materials are sourced responsibly and sustainably, that the workers who made them are compensated fairly and have safe conditions, and that environmental and social implications are taken into account.
Look for the Fairtrade, B-Corp, WRAP, and BSCI certifications. Sometimes a young, small company doesn't have the funds to obtain these certifications. In these situations, you can determine whether a company is practicing ethical sourcing by asking questions about their manufacturing processes.
Brand Corporate Responsibility
Research a brand's corporate responsibility to find what efforts it is making in regard to social and environmental responsibility. Things to look for include a B-Corp certification or environmentally aware practices like plastic-free packaging.
Harmful Chemicals
Water-resistant and waterproofing sprays used on some boots have been linked to perfluorocarbons and volatile organic compound (VOC) emissions that may be harmful to the environment and workers'' health.
Some boots may contain neoprene, which is non-toxic itself, but very poisonous when produced.
When shopping for rain boots that are water resistant, look for fluorocarbon (PFC)-free products or those with appropriate certifications that guarantee no hazardous chemicals were used.
9 Sustainable Rain Boot Brands
Below are several brands that offer high-quality, reasonably priced, vegan, and sustainable rain boots made according to the highest ethical and environmental standards.
NAE Vegan Shoes
Shoes for women and men
Values: recycled, organic, vegan
Made in Amadora, Portugal
Price Range: $60-$110
NAE (No Animal Exploitation) Vegan Shoes manufactures eco-friendly footwear in Portugal. This company produces rain boots, shoes, sneakers, and accessories that are vegan, ethical, reasonably priced, and sustainable.
NAE Vegan Shoes manufactures its footwear utilising GRS-certified reusable materials from plastic bottles. They also use cork, polyurethane, organic cotton, and pineapple leather in the production of their shoes.
No materials originating from animals are used in the manufacture of NAE Vegan Shoes, making it a completely vegan company. NAE delivers premium shoes with higher environmental responsibility.
Their rain boots are OEKO-Tex certified, hypoallergenic, breathable, antibacterial, and antimicrobial. Made from natural and recycled materials, they have a warm, padded, internal fur-like lining, are slip-resistant, and offer good thermal comfort.
Kamik
Boots for women, men and children
Values: vegan, recycled
Headquartered in Contrecoeur, Canada
Price Range: $30-$50
Kamik is a Canadian-based footwear company that makes sustainable rain boots for women, men, and children. Their reputation is built on over 120 years of experience.
The collection of rain boots from Kamik will keep your feet warm and dry when you are in the rain, because they are made from recycled rubber and are completely waterproof. Their rain boots are also vegan, seam-sealed, and PVC-free.
This brand collects well-used Kamik rain boots to be recycled and turned into new products. Kamik also recycles water– enough to fill 15 Olympic-sized swimming pools each year– and 90 percent of the cooling water used during manufacturing.
Everlane
Shoes and apparel for women and men
Values: recycled, organic
Headquartered in San Francisco, California
Price Range: $20-$90
Everlane is an ethical company that manufactures chic and stylish rain boots for women and men in the best factories without adding customary markups. For high-quality, reasonably priced, sustainable rain boots manufactured from recyclable materials, this is the brand to check.
This fashion retailer, based in San Francisco, California, specialises in internet sales. They use environmentally friendly materials including recycled fabric and organic cotton.
Everlane sells clothing and accessories that are created ethically and are built to last. One of their primary values is that products of extraordinary quality can change the world.
This brand is well-known for its extreme transparency. They openly share information about their supply chain, manufacturing facilities, personnel, and the breakdown of costs for each product.
Will's Vegan Store
Shoes for women, men and children
Values: vegan, natural, carbon neutral
Headquartered in London
Price Range: $70-$150
Will Green established the vegan company Will's Vegan Store in London in 2012. The company positions itself as a leader in sustainable and vegan fashion.
This brand aims to motivate its customers to make wise decisions and lead a vegan, ethical, and ecological lifestyle. The sustainable rain boots from Will's Vegan Store are made in Portugal and Italy. They offer reasonably priced and environmentally friendly necessities including vegan rain boots, shoes, and sneakers.
From the uppers and linings to the glue, only vegan products are used. Will's Vegan Store has received PETA approval. They use environmentally friendly and sustainable materials, such as vegan leather made with bio-oil derived from Northern European organic grain crops.
REI
Apparel and accessories for women, men and children
Values: organic, recycled materials, conservation, give back, made in the USA
Headquartered in Kent, Washington
Price Range: $30-$90
REI, or Recreational Equipment Inc., is an outdoor retailer that sells rain boots, clothes, accessories, and equipment for activities like cycling, hiking, backpacking, and fitness.
REI sells sustainable rain boots constructed from recycled materials and bio-based components. These rain boots are lightweight, waterproof, breathable, inexpensive, sustainable, comfortable, and vegan.
This company is dedicated to social responsibility and environmental protection. REI is taking several steps to lessen its negative impacts on the environment, such as improvements in natural and sustainable materials, conservation efforts, reduced waste, and energy efficiency.
MATT & NAT
Apparel and accessories for women and men
Values: natural, recycled, vegan, inclusive
Headquartered in Montreal, Canada
Price Range: $90-$140
A Canadian clothing and accessories company called MATT & NAT creates water resistant, vegan, high-quality, sustainable rubber rain boots. Its entire line of goods is manufactured using recycled materials, is fashion-forward, and is cruelty-free.
Social responsibility, excellence, inclusivity, integrity, learning, honesty, and love are among the ideals of this designer label. MATT & NAT aspires to preserve nature and value each person's humanity, creativity, and positive attributes.
They make use of materials such as polyurethane, rubber, cork, and recycled nylon. Their vegan rain boots are waterproof, stylish, timeless, and built to last.
Stella McCartney
Apparel and accessories women, men, and children
Values: recycled, organic, luxury
Headquartered in London
Price Range: $150-$750
British designer Stella McCartney offers women's rain boots made from sustainable and vegan materials. Her designs can be found in 77 different countries through 863 dealers.
This upscale fashion house incorporates some circularity and material advances into all of its collections as part of its commitment to sustainability.
Through carefully chosen sources, Stella McCartney produces high-quality clothes and footwear using a variety of environmentally friendly materials, such as organic cotton and recycled materials.
Novesta
Shoes for women, men, and children
Values: vegan, organic, artisan craft
Made in Partizánske, Slovakia
Price Range: $40-$90
Novesta creates distinctive vegan leather boots and shoes by fusing inventive design with classic sophistication. Since 1939, it has produced shoes in Slovakia in accordance with the strictest environmental regulations.
Novesta makes use of eco-friendly products, including organic cotton and natural rubber, and offers a wide selection of vegan boots and shoes.
Its fashionable, lightweight, comfy, and reasonably priced vegan boots come in a variety of colours. Their shoes are also excellent quality and well-known worldwide.
FAQs
Are rain boots recyclable?
Rubber rain boots can be taken to recycling facilities in some local areas. Typically, the boots are ground into tiny rubber particles and utilised to create rubber goods like play mats for children. However, this is a complicated and dangerous process with negative effects on the environment.
Are PVC rain boots toxic?
PVC (polyvinyl chloride) and other plastic materials are used to make the majority of rain boots on the market, due to their water-resistant qualities. Numerous compounds included in PVC are hazardous to the environment and to human health, so rain boots made from PVC should be avoided. This is especially true when purchasing rain boots for children.
What are the best eco-friendly rain boot brands?
Today, there are many environmentally aware footwear brands offering sustainable rain boots. Some popular brands include Thesus (Canada), Novesta (Slovakia), Everlane (United States), and MATT & NAT (Canada). Eco-friendly rain boots can be found on these manufacturers' websites or in their retail stores.
Rain boots are a vital part of any outfit in rainy seasons, especially when you know you are going to be walking or outside for any length of time. And, with so many vibrant colours available, they make a bold fashion statement while keeping your feet dry.
Fast fashion rain boots can be harmful to the environment and to your health, but fortunately, there are many sustainable rain boot options on the market. Before shopping, educate yourself about what things to look for, what to avoid, and which brands are market leaders, and you are sure to find rain boots that are both ethically and fashionably pleasing.