Top 10 Plastic-Free Household and Beauty Products
Eliminating all plastic use may feel overwhelming, but every small step you take in a new direction counts. Consider all the ways that you could go plastic-free at home and start with those that are simple, convenient switches. As you gain momentum, it will be easier to make more difficult changes. The health of our planet is worth the work.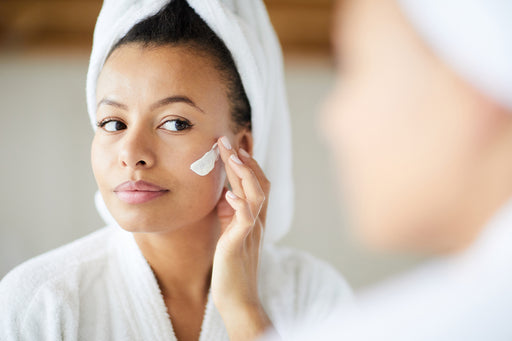 Plastic isn't biodegradable, meaning that it doesn't decompose like paper or food, so it will linger in landfills for centuries. Over time, discarded plastic breaks down into tiny particles, which can contaminate the air, food, and water, potentially increasing the risk of chronic inflammation and other illnesses.
Plastic takes over 400 years to decompose because of its chemical bonds that make plastic very strong and long-lasting. The rate of plastic decomposition varies depending on the type.
Obviously, plastic is detrimental to the environment, and in some cases, our health. But because it is used in so many applications, it can be hard to remove from your life completely. Starting small is always best.
10 Products to Help You Go Plastic-Free at Home
If you look at just the plastics you use in your home, there are many small changes you can make to slowly transition to a plastic-free lifestyle. We're sharing a few items that are great plastic-free alternatives below.
Reusable grocery bags
Package-free haircare
Reusable drinking straws
Plastic-free dish soap
Reusable water bottles
Plastic-free food storage
Eco-friendly menstrual products
Eco-friendly laundry detergent
Waste-free skincare accessories
Plastic-free oral hygiene
Reusable Grocery Bags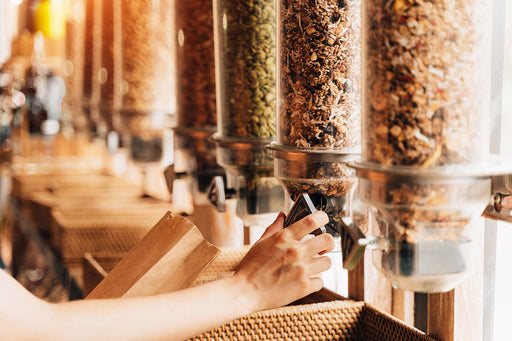 Switching to paper or reusable grocery bags is a simple way to use less plastic. Paper bags are 100% biodegradable, and they're also recyclable and reusable. And, most grocery stores provide paper bags whether you shop in-store, pickup, or delivery.
Reusable tote bags are also a great alternative to plastic bags, and they come in a variety of styles and colors to suit your tastes and preferences.
Package-Free Haircare
Shampoos and conditioners often come in plastic bottles that cannot be recycled and generate more garbage. But there are several plastic-free options on the market.
Shampoo and conditioner bars are becoming increasingly popular for zero-waste haircare, and many brands offer plastic-free packaging. Recyclable plastic packaging is also easy to find among mainstream brands like Love Beauty and Planet, Dove, and Garnier.
Reusable Drinking Straws
Plastic straws litter the oceans, causing harm to wildlife, as well as polluting our environment. Fortunately, you can easily switch to a more earth-friendly collapsible metal straw.
Metal straws often come with their very own case, so you can carry them in your bag, and take them out when you're at a restaurant or sharing a drink with friends.
Plastic-Free Dish Soap
If you're looking for plastic-free dish soap, consider Zero Waste Outlet. They offer a plastic-free vegan dishwashing block that can wash your dishes for 6 months!
Or, consider keeping dish soap in a glass container and filling it with Cleancult liquid dish soap that is packaged in recyclable cartons. This is a good option if you prefer using liquid soap.
Reusable Water Bottles
We all know how important it is for our health to drink plenty of water. Sadly, many of us drink water from plastic water bottles. In fact, 1,500 plastic water bottles are used every second in the U.S. Even if this is the only habit you abandon, it will still have a significant impact on the environment.
Fortunately, it's an easy switch to use disposable paper cups or stainless steel water bottles that can be refilled over and over again.
Plastic-Free Food Storage
Before purchasing food items packaged in plastic or plastic storage containers, consider plastic-free options. Look for food packaged in compostable paper bags or cardboard. For storage, use glass containers for products such as flour, nuts, grains, dried pasta, fruit, and spices. And, glass food storage containers have the advantage of not staining and being microwave safe.
Eco-Friendly Menstrual Products
With plastic tampon applicators and plastic-wrapped pads, it's clear that menstrual products are designed with no regard for waste. But, there are eco-friendly options available, such as paper tampon applicators and plastic-free menstrual cups.
Eco-Friendly Laundry Detergent
Laundry liquid packaged in plastic containers can be swapped out for a more environmentally friendly option, such as laundry bars. The Waste Less Shop provides plastic-free alternatives to plastic-packaged laundry detergents, with products like the Tangie Laundry Paste bar, made with 10 simple ingredients and zero pollutants.
Grove Collaborative also offers several plastic-free and eco-friendly laundry detergents, as well as a variety of other eco-friendly products.
Waste-Free Skincare Accessories
Consider the products you use to take care of your skin. Most of these products use plastic for their packaging like disposable facial rounds, or make their products with plastic such as razors.
You can swap these plastic products for reusable metal razors or facial rounds that can be washed and used repeatedly. And, many skincare brands offer products with packaging and parts that can be either reused or recycled.
Plastic-Free Oral Hygiene
Most toothbrushes come in plastic packaging that is discarded after opening. Plastic-free alternatives like bamboo toothbrushes and refillable toothpaste jars are great alternatives to single-use packaging and product containers.
How to Live a Plastic-Free Life?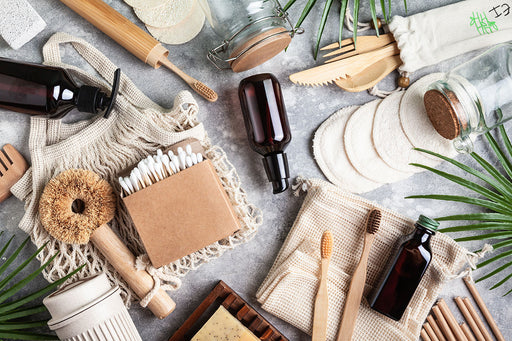 Living a plastic-free life isn't easy, especially because plastic options are so accessible. If you run out of an item, it's convenient to drop by your closest pharmacy, grocery, or general merchandise store and find hundreds to choose from. But when you think about the impact these choices will have on the environment, you may want to reconsider these convenience purchases.
But with the vast online marketplace and fast shipping, finding eco-friendly products requires little effort. The following shops also offer international shipping so individuals worldwide have access to plastic-free options.
Package Free Shop
Acala
Free the Ocean
Boobalou
EcoRoots
EarthBits
Package Free Shop
Package Free Shop has every eco-friendly essential you can think of, with the advantage of being easier to browse than a physical store. You can find fantastic plastic-free products such as:
Kitchen products like reusable food storage wrap
Eco-friendly office products like plantable pencils
Pet items like wool toys
Acala
Finding plastic-free alternatives to some types of products may be more difficult. Skincare products may be one of the harder areas to change. But Acala's high-quality skincare provides products that make the switch less challenging.
Acala's online zero-waste health and beauty products include:
Blusher
Bronzer
Face masks
Hand creams
Acala also serves parents with newborns by selling eco-friendly breast pads, paper towels, pacifiers, baby bottles, and diapers.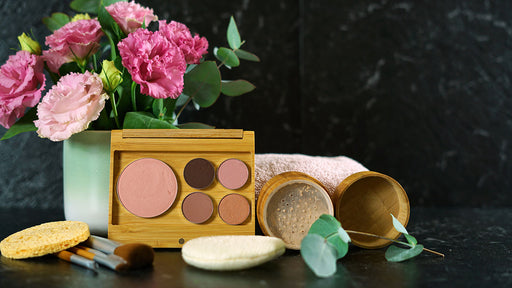 Free the Ocean
Free the Ocean offers a variety of plastic-free products to help people live a more sustainable lifestyle without feeling overwhelmed. They also partner with non-profit organisations to remove 10 pieces of plastic from oceans and coastlines for every product purchased. A few of their best-selling products include:
Garden in a bag
Reusable Swedish dishcloths
Eucalyptus cleaning shower discs
Toothpaste tablets
Boobalou
Boobalou not only distributes a wide variety of zero-waste essentials but also plants a tree through Eden Reforestation Projects for every order placed. In addition to their plastic-free range, they also have some unique items like:
Recycled twine
Vegan dental floss
Biodegradable garbage bags
EcoRoots
EcoRoots offers over 50 low-waste products to help "every person, every body, and every identity find sustainable alternatives to everyday essentials." A few of their most popular items include:
Lotion bars
Zero-waste lip balm
Deodorant cream
Zero-waste laundry detergent
EarthBits
EarthBits was created out of a desire to eliminate waste, pollution, and plastic. Their products include:
Zero-waste makeup
Mesh cotton shopping bags
Plastic-free skincare gifts
Their packaging is plastic-free and recyclable, and their products are durable and high quality.
FAQs
How do you change to no plastic?
With so many products being made or packaged in plastic, it will be a challenge to go from using plastic to eliminating all plastic use. With any major change, the best strategy is to make small changes that compound over time. Review our list of 10 plastic-free home products above for ideas on where to start. Choose the change that would be easiest for you to implement first and continue building on new habits.
What are 5 ways to reduce plastic?
Five simple, high-impact ways to reduce your plastic use could include switching from plastic water bottles to reusable bottles, changing from plastic to reusable grocery shopping totes, using glass food storage containers, swapping plastic plates and cutlery for paper and wood, and exchanging plastic restaurant cups for a reusable cup of your own.
How can I go plastic-free with food?
There are a couple of ways you can make your food consumption more environmentally friendly and zero waste. First, consider how your food is packaged. Try to choose food that is packaged in paper or aluminum over plastic. Second, consider your food storage and swap plastic containers and storage bags for glass containers and reusable bags.
Eliminating all plastic use may feel overwhelming, but every small step you take in a new direction counts. Consider all the ways that you could go plastic-free at home and start with those that are simple, convenient switches. As you gain momentum, it will be easier to make more difficult changes. The health of our planet is worth the work.
Hayden Hill is also deeply committed to the environment. Our large storage bags are made of 100% organic cotton certified through GOTS, which also guarantees the ethical treatment of workers. Hayden Hill delivers sustainable and beautiful garment care to preserve and protect the clothes you love most.