Riquel Olander Shows Us How to Step into Something New
It's clear that whether she's helping her dance students or organising clients, Riquel Olander has accomplished so much because she isn't afraid to try new things and carve out her own path.
Riquel Olander. That name may sound familiar if you are a fan of reality dance competition TV shows. As a member of the all-female dance crew "We Are Heroes," Riquel won Randy Jackson's "America's Best Dance Crew" on MTV in 2009.

But, Riquel didn't grow up in the entertainment world. She is originally from Twin Falls, Idaho, a city of about 53,000 people, located southeast of Boise and home to Shoshone Falls.
So, how did a girl from a small town in southern Idaho end up on a national stage in Los Angeles? Much of the credit is due to the work ethic she learned from her parents.

Both of Olander's parents were entrepreneurs. Her dad owned a paving business, and though her mom was a special education high school teacher during the school year, in the summer, she had a business providing swimming lessons. Riquel assisted her mum in the summers to earn money for dance lessons.

Riquel's mum was a belly dancer, so Riquel had grown up going to the local dance studio and had taken dance classes since the age of 3. She continued taking dance throughout her school years until she felt she had learned everything she could.

After graduating high school, Olander was persuaded to take the traditional post-grad path and enrolled at the College of Southern Idaho. But miserable after only one semester, she dropped out of college to move to L.A. and pursue her dream.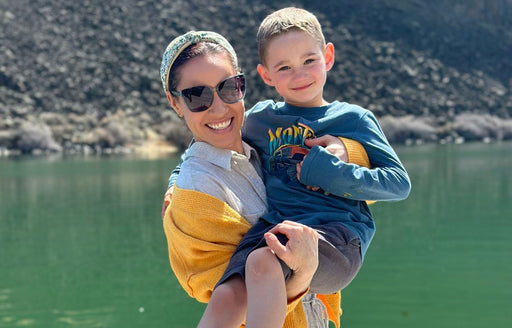 "You can imagine my parents' reaction. But I told them that this [living in L.A.] would be my school. So, I moved with a dream to become a well-paid, respectable professional dancer and had a lifeguarding job lined up to pay my bills. That began my journey of failures, over and over again. While at my lifeguarding job, I became friends with an elderly lady who was taking water aerobics. I shared my dream with her, and she said her husband was in entertainment. Come to find out, he was the Vice President of the Television Academy, and she set up an interview for me with him."

Two years after moving to L.A., Riquel got a job working as an Awards Coordinator for the Emmy Awards. For 10 years, she balanced corporate life and entertainment life.

After her corporate job ended each weekday and on the weekends, Riquel could be found auditioning for any performance opportunity she could find. She performed whenever she could. Little did she know that the casting director for "America's Best Dance Crew" was in attendance at one of her shows. Afterwards, the director approached Riquel and two of the other performers and asked them to audition for his show. The rest, as they say, was history.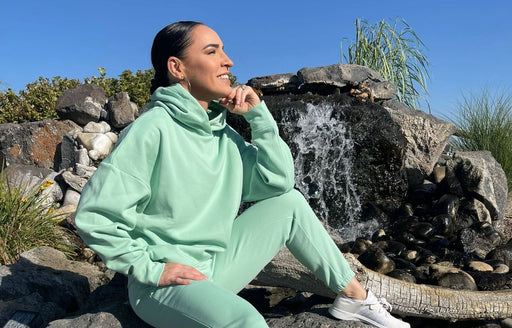 "Winning 'America's Best Dance Crew' opened so many doors for me. I realised that our crew was in the spotlight, and I wanted to make something of it. I have always been very business-minded, which can be rare in the dance world. I saw an opportunity, so I got to work," Riquel said.

Olander parlayed that win into appearances on "Ellen" and "Oprah," work with artists such as Ciara, Jamie Foxx, and Jennifer Lopez, and famous choreographers. She dominated the dance world as a performer, choreographer, judge, motivational speaker, and more.

After 13 years of life in L.A., Riquel and her then-boyfriend began evaluating their lives and discussing what they wanted long-term.

"We both wanted to move back to a smaller town to put down roots. I made peace with never working in the industry again. My plan was to teach dance locally and start an organising business. At the Television Academy, I started at the bottom of the totem pole, filing paperwork and bringing order to their spaces. I've always had an OCD mind and organising came naturally to me. That experience gave me a taste of organising, so I knew I wanted to do that in Idaho. And, people like Marie Kondo and The Home Edit had already shown people that organising is a service for real people."

In 2019, Riquel moved back home to Twin Falls, but settling into a place she hadn't lived in 13 years wasn't as easy as she expected.
"I was very naive about moving home. I had spent all my adult years in L.A., so when I went back to Twin Falls, it didn't feel like home anymore. It was a shock. I didn't have friends there anymore, and I had no idea how I would grow a business. I arrived with my business concept, logo, and pricing ready to go, but life happened. My boyfriend proposed, and I had three months to plan a wedding. After the wedding, I got a job at ULTA to help pay the bills. Then COVID hit. It was one year from the time I had the logo created to the day I actually opened for business. And, it took me three months to get my first client. It would have been so easy to throw in the towel, but I'm proud that I didn't."

Riquel stuck with it and ROrganize has been serving families in the Magic Valley area for over three years.

That ROrganize has done so well is a testament to Olander's unique approach. Where Marie Kondo is very sentimental, suggesting owners thank items before getting rid of them, and The Home Edit ladies are very blunt, telling owners what items they do not need, Riquel prefers a middle-of-the-road approach.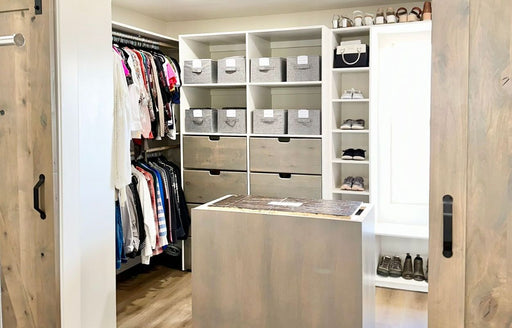 "I'm not forceful because I don't want my clients to feel that they were made to get rid of something. It's not my job to get rid of things or throw things away. But, if you aren't using something, it's not adding to your life. Some of the ideas I suggest are for clients to take a picture of something before getting rid of it, or to take some time to make a decision. As long as the time frame is specific, like one week, it's okay to delay making a decision. I've noticed that it's harder for people to get rid of things since COVID, and that's okay. My job is to help them make the decision that's right for them."

Another trend that Olander has noticed is that her female clients often feel guilt, embarrassment, or shame because their homes are a mess. Riquel reassures them that everyone has something messy in their life. "If it's not the house, it's finances or health or relationships. I'm not here to judge anyone. My hope is that people think of me like they would their house cleaner or nail tech or landscaper. I just want to help as many people as I can. It makes the biggest difference in every aspect of your life when you have control over your belongings rather than letting them control you."

With her servant's heart, it's no surprise that Riquel's dance studio is thriving just as much as her organising business. Her strategy of offering fun, no-pressure dance classes, competition groups, and private lessons for kids keeps her constantly in demand.

It's clear that whether she's helping her dance students or organising clients, Riquel Olander has accomplished so much because she isn't afraid to try new things and carve out her own path.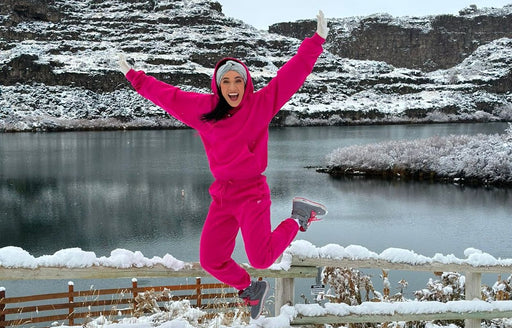 "My mother always said, 'If you don't ask, the answer is already no.' So my belief has always been that if you don't pursue something, you have already lost the opportunity to achieve it.

So, identify your dream, believe it can happen, and persist until you achieve it."