Every Man's Game Plan for Organising His Closet
And, organising a man's closet requires a slightly different strategy. Men generally do not need as much hanging space for long garments or as much storage space for accessories. But they do need more space for suits and ties.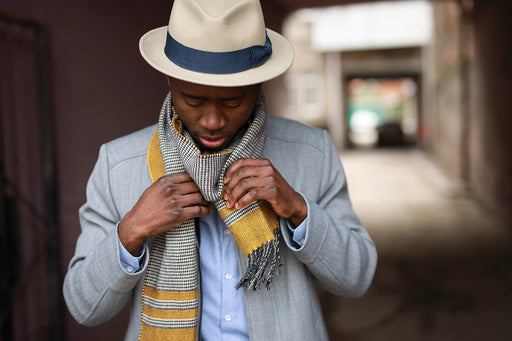 While a woman may put more time and consideration into the organisation and contents of her closet, it is equally important for a man to have an organised closet space.
And, organising a man's closet requires a slightly different strategy. Men generally do not need as much hanging space for long garments or as much storage space for accessories. But they do need more space for suits and ties.
Given the distinction in clothing, here is a thorough guide to creating a clutter-free, attractive, and functional men's closet.
Getting Started
As with any home project, organising a men's closet requires some preparation. The first step in decluttering is to block out time on your calendar for the task. Organising a closet isn't something that can be done in 20 minutes. To make real progress, set aside at least one hour for each organising session.
Look Through All of Your Clothes
When you begin organising your clothes, start by taking everything out of the closet. It can be easy to forget about clothing you own when you have a large closet or multiple storage locations and/or bins.
When going through your clothes, the one-year rule is a great strategy to use. The one-year rule says if you haven't worn a clothing item in one year, it's time to donate it.
The same goes for all those garments that no longer fit. Place these items in a separate pile to be washed and taken to a donation center or consignment shop.
Starting your closet organisation in this manner will make the following steps easier since you will be left with only the pieces that you wear and those that fit.
Sort Your Clothes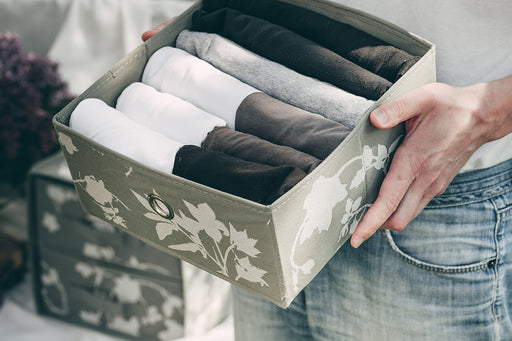 Now that you have removed the clothing that isn't serving you, it's time to place all the remaining clothes into different categories. Separate business clothes (like dress shirts or dress trousers) into one stack, casual clothes (like jeans, sweaters, and t-shirts) into another, and activewear into a third stack. Place accessories and shoes into their respective stacks as well.
Next, divide the clothes in each category into tops and bottoms, and depending on the types of storage you have, try to allow enough room between each clothing category, so that it is obvious where your workwear ends and your casual clothing begins. Having easy access to your clothes is key to maintaining a well-organised closet.
After sorting your clothes by category and type of garment, you can organise your wardrobe by colour. Group dark colours together and then light colours. This will help you when mixing and matching different items into outfits.
Positioning Your Clothes in the Closet
The way you position clothes in your closet can make a great difference in choosing an outfit and maintaining your closet's organisation.
If you have a double-hanging closet system, designate the top rod for your shirts, and place your trousers on the bottom. The guiding principle here is functionality, so you will be able to see all of your items and get a clear picture of what a clothing combination will look like.
And, once you have positioned your shirts and trousers in the closet, it will be that much easier to fill in the other spaces (drawers, shelves, bins) with t-shirts, sweaters, jeans, shoes, and accessories.
How to Best Utilise Hanging Space
Men's wardrobes can usually better utilise double-hanging systems than women since men don't have as many long clothing items.
Utilising the available vertical storage to its fullest will boost the closet's capacity and give the space a sophisticated, polished appearance.
Invest in Quality Hangers
If you are still using wire hangers from the dry cleaner, it might be time for an upgrade. Wire hangers offer little support and can cause clothing to lose its shape.
A good quality hanger ensures that a clothing item has plenty of space, which provides a better view of all your clothing, and keeps items from rubbing against each other and potentially causing damage.
The best type of hangers is wooden hangers, which will protect your garments and add a pleasing aesthetic to your closet space.
What to Hang and What to Fold?
Now that you know the best type of hanger to use, the next question is what items should be hung and which should be folded.
Collared shirts, trousers, and jackets should all be hung. After placing shirts on a hanger, button the top two buttons to prevent freshly ironed shirts from ending up on the floor.
With suit jackets and blazers, it is best to utilise solid, U-shaped hangers with round sides to maintain the shape of these garments and to leave plenty of room for air circulation.
Trousers and trousers can stay free of wrinkles if you hang them on single or double-clamp hangers. Trousers are best hung from the waistband.
Bulky garments, like sweaters or cardigans, should never be hung but always folded. Use shelves or drawers to store t-shirts and sweaters to keep them in pristine condition.
Since jeans are made from a sturdier fabric than trousers, you can choose to fold them or hang them, depending on how much hanging space you have.
Keep Shoes Organised
Though women are stereotypically known as shoe collectors, men can also accumulate an impressive number of shoes. The pairs add up when you consider sneakers, dress shoes, boots, running shoes, and sandals.
To save space and protect your shoes, store them on shelves in shoe boxes. Shoe racks are another option to save space and keep your shoes tidy and organised. A good organising tip is to place dress shoes on the top and sneakers on the bottom of the shoe rack.
Organise Your Accessories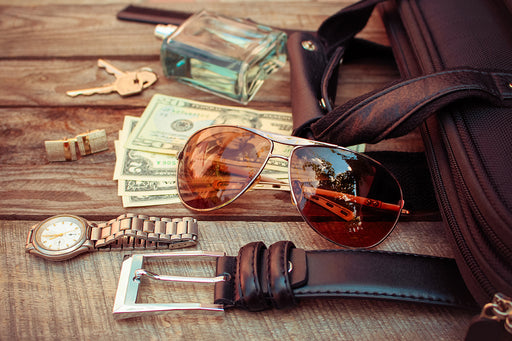 A smart way to organise accessories, like belts, ties, or hats, is to utilise the wall space in your closet.
Using a rack rather than simply dumping your ties and belts into drawers may help them keep their form longer. And, hanging belts and ties will save a lot of space. Simply install hooks on the back of your closet door or an empty closet wall to hang hats and other items.
Undergarments and socks should be stored in drawers, as well as watches, sunglasses, and cufflinks. Any jewelry should be stored in a jewelry box when not being worn.
Having a secure and organised spot for these items will make accessorising so much simpler.
Tips for Maintaining an Organised Closet
Organising a closet for the first time can be time-consuming, but the hardest part of organising may be maintaining your closet. These simple tips will make that process easier.
Pick Up Dirty Clothes
This one is obvious, but its impact is undeniable. Instead of leaving clothes in a pile on the floor, immediately take them to the laundry room or place them in the hamper. Making this a habit will keep your closet looking neat and tidy.
Keep Your Wardrobe in Mind When Buying New Clothes
The secret to putting together well-coordinated outfits, conserving money, and maintaining your wardrobe's organisation is mindful shopping. Avoid purchasing a new item until you know exactly what you will pair it with.
Stick to Your Organisational System
Your closet's organisation will start to decline after just a few days if you don't put your clothes back in their designated homes. It's easier to put one item in its correct spot than create a pile of things you have to put away later.
FAQs
How should men arrange their clothes in a closet?
Organising a man's closet is slightly different than organising a woman's closet. One of the best ways to organise your closet is to categorise your clothing into separate groups, each reflecting a different occasion. This will provide easy access to your wardrobe and will save a lot of time when getting ready.
What should men hang in the closet?
Jackets, blazers, dress shirts, and trousers are all best hung in a closet. Other items, such as sweaters, t-shirts, and jeans can be folded.
What is the most efficient way to organise a closet?
Organising a closet well starts with a solid plan. Purging, sorting, positioning, and maintaining are the four main principles that will result in a beautiful and functional closet. Make sure you employ hanging systems, shelves, and drawers in a way that makes the search for clothes easy.
Having an organised closet is just one way to care for your clothing. An equally important step is to store your most valued items properly in high-quality garment bags. Hayden Hill bags are made of 100% organic, soft cotton that is environmentally friendly and allows your favorite pieces to breathe while keeping them protected from damage.