9 Ways to Incorporate High Fashion Trends into Your Everyday Look
If you love fashion, these tips will help you stay on top of the latest and greatest trends so you will be able to put your best fashion foot forward regardless of the occasion.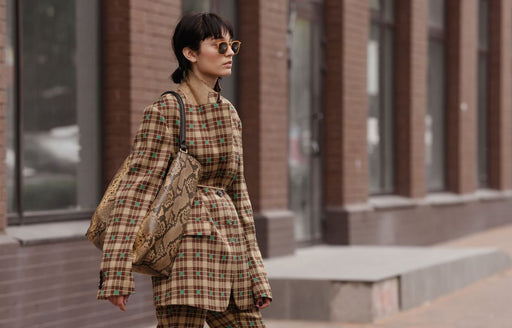 For a fashion lover, nothing is more fun than shopping. But, staying on top of all the latest fashion trends is a close second.
With all the fashion designers, events, and bloggers out there, staying up-to-date is no easy task. Knowing how to keep up with fashion trends is easier if you know where to find the latest information.
So, we've gathered a list of tips to help you stay abreast of the latest looks so your out-the-door style is always on point.
1. Follow all the Fashion Weeks
During fashion week, the industry's leading designers reveal their new collections to buyers and the media in runway fashion shows. The most important fashion weeks are held in the world's top fashion cities: London, Milan, Paris, and New York.
Fashion weeks are very important in the fashion industry. Magazines and retail stores rely on these events to keep up with new and emerging trends.
New York Fashion Week
In 1943, the Big Apple hosted the world's first fashion week as we know it today. The first New York Fashion Week, known as Press Week, was established to bring attention to American designers and offer them an opportunity to be seen by the fashion press.
After hosting the first fashion week, New York's status as a fashion destination was cemented.
Paris Fashion Week
The first official Paris Fashion Week took place in 1973. It was organised by the Fédération Française de la Couture as a fundraiser for the renovation of the Palace of Versailles, which also served as the event's venue.
Then, in 1984, French designer Thierry Mugler held the first fashion show that was open to the public. This was a revolutionary event because fashion in the '80s and earlier decades was not as accessible as it is today.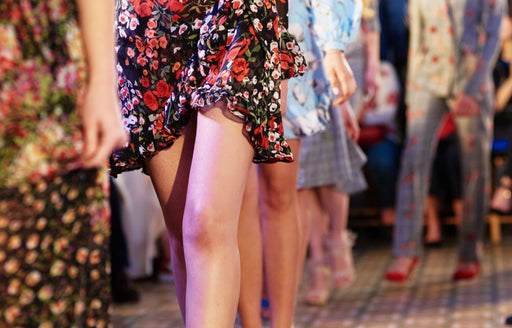 Milan Fashion Week
Milan's status as a fashion capital is primarily due to the prominent designers that began their careers in this Italian city during the second part of the 20th century.
Moschino, Dolce & Gabbana, and Prada grew so popular that all eyes were drawn to Milan's spectacular fashion, which was deemed less expensive than Paris's at the time.
London Fashion Week
London Fashion Week is usually regarded as the most cutting-edge of the Big Four. England's capital, with its eclectic fashion vibe, appeals to every young fashion enthusiast looking to create or adopt a different style. Because the city is known for its individuality, every creative or unique concept is welcomed.
The British Fashion Council staged the first London Fashion Week in 1984 to promote national designs and assist them in gaining worldwide recognition. Given that some of the most prestigious fashion schools are located in London, it's no surprise that many emerging designers launch their collections there.
2. Read the Fashion Magazines
There is no better way to get fashion news and keep up with trends than to read the top fashion magazines like Vogue, InStyle, Harper's BAZAAR, ELLE, and W Magazine.
Despite the decline of some print media, fashion magazines are still going strong. Fashion magazines are more convenient to read than online publications and can be taken with you while on the go.
And, not only will they keep you up-to-date on the latest styles, but they provide informational articles and sources for finding fashionable pieces.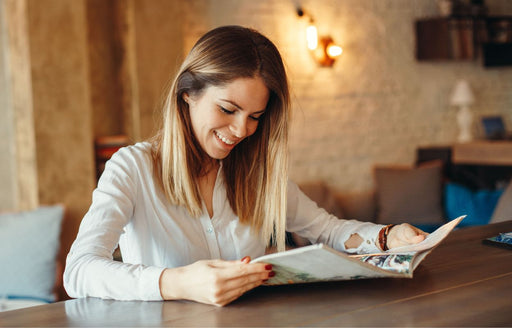 3. Watch Fashion Events
There are also several annual events that are important to watch to keep ahead of the trends - galas, movie and TV awards, music awards, and festivals are just a few examples. You cannot afford to miss the red-carpet coverage of these events since attendees go to great lengths to look their best.
Because these events are watched by millions of people, it's only natural for the hosts and celebrities to dress up in designer attire.
Designers and fashion brands, regardless of the industry, want the hottest celebrities to wear their creations. And, if you pay attention, you will see glimpses of what trends are to come.
The Met Gala
The Met Gala is an annual fundraising event held in New York City to benefit the Metropolitan Museum of Art's Costume Institute. It is one of the most important fashion events of the year, attended by the biggest celebrities, designers, and influencers. The event has a theme each year, and guests are asked to dress accordingly. Past themes have included Karl Lagerfeld, Heavenly Bodies, China and Camp.
The Oscars
The Academy Awards, popularly known as the Oscars, is an annual ceremony that honors achievements in the film industry. While the event's primary focus is on movies and celebrities, the clothes worn by participants attract major attention as well. The Oscars red carpet is regarded as one of the most important fashion events of the year, with fashion designers striving to clothe the most famous celebrities.
Celebrity fashion at the Oscars is frequently international news, with fashion journalists deconstructing each look and debating the current fashion trends. The Oscars sets the tone for the forthcoming awards season and typically affects fashion trends throughout the year.
The GRAMMYs
The GRAMMY Awards is an annual music awards event that honours the finest albums, songs, and artists in the music business. The GRAMMY Awards brings together some of the most talented people in the music industry, and the attendees frequently wear attention-grabbing ensembles.
Coachella
Coachella is a music festival held in Greater Palm Springs, California each year. While the festival's major focus is music, it has also become a notable fashion event. The event is recognised for its bohemian style, and attendees' clothes frequently include boho elements such as fringe, flowery patterns, and extravagant accessories. Coachella attracts a large number of fashion influencers and is a great source of unexpected fashion inspiration.
4. Shop at Fashion-Forward Retail Stores
If you want to stay on top of current trends, you must know where to shop. Certain stores always stock the hottest new fashions.
Retailers who are usually on top of the latest trends include Saks, REVOLVE, Bloomingdale's, and Nordstrom.
5. Explore Celebrity Style
Celebrity fashion is a great resource for predicting what will be hot in the coming season. Celebrities and designers collaborate on the latest, cutting-edge looks.
Following celebrities on social media is the modern way to keep up-to-date on your style icons' fashion. Reading entertainment magazines is another way to stay informed about celebrity fashion. As you turn the pages, look for your favourite celebrities and notice the outfits they wear both on and off the red carpet.
6. Be Inspired by Street Style
Not all fashion trends originate from people in the entertainment industry. An often overlooked source of inspiration is the people around you.
This type of fashion, called street style, has long been a key source of inspiration for the fashion industry. Street-style trends are inspired by stylish individuals in the real world.
Youth and hip-hop cultures use street style as a form of self-expression, so look to these groups for inspiration.
7. Read Fashion Blogs
Fashion bloggers offer their readers great value by writing about fashion industry activities. If you happen to miss the newest runway collections, these bloggers have you covered.
Fashion blogs are not only entertaining to read, but they also summarise days of fashion events into an easy-to-digest post. They commonly feature the models and designers, as well as what's in store for the next season– the key information you need before shopping.
Fashion blogs are most effective at interpreting seasonal trends. And, with all the fashion blogs online, you are sure to find one that suits your style.
8. Follow Stylists on Social Media
Another tip for staying on top of trends is to follow the stylists who put together celebrities' daily wardrobes as well as their red carpet outfits. Stylists are very aware of the current and emerging trends and also provide style tips that you can apply to your own wardrobe.
You should follow stylists whose clients' styles you admire, such as Jennifer Lopez's stylist Rob Zangardi, or Kate Middleton's stylist Natasha Archer. Stylists may even share the outfits they've selected for their celebrity clientele.
9. Create Your Unique, Trendy Style
Keeping up with the trends sometimes requires taking a few risks. You might have to try something new and outside your comfort zone, because trends do not always correspond with your personal style.
Fashion is all about experimenting with various looks and discovering what works for you. The most fashionable look for you is likely to be found by blending the latest trends with your preferences to create your own unique look.
Designers may influence fashion, but the fun part is interpreting those trends. Don't be reluctant to try new colours, patterns, or designs since fashion is all about experimenting. Sometimes taking a risk turns out better than expected.
FAQs
How can I be ahead of fashion trends?
If you want to stay ahead of fashion trends, start by keeping up with the latest fashion shows, magazines, and blogs. Following fashion influencers and bloggers on social media may also provide you with an inside look at the latest trends and collections. Another option is to pay attention to street-style trends, which frequently predict future fashion trends.
Do I have to keep up with fashion trends?
Following fashion trends is a personal choice. While following the newest trends might be fun and exciting for some, it is not required to be trendy or stylish. The most important thing is to wear whatever makes you feel confident and comfortable, regardless of whether it is compatible with current fashion trends.
Why is it hard to keep up with fashion trends?
Keeping up with fashion trends can be challenging for a variety of reasons. First, fashion trends are always changing. And, following the newest designer collections and runway looks can be time-consuming and expensive. Plus, not all trends suit everyone, and it can be difficult to discover fashions that both flatter your body shape and complement your style.
If you love fashion, these tips will help you stay on top of the latest and greatest trends so you will be able to put your best fashion foot forward regardless of the occasion.

As you are curating your wardrobe, don't forget to store your clothes carefully to extend their lives, especially those classic pieces that never go out of style. We recommend storing your valuable and treasured pieces in Hayden Hill garment bags when not in regular use or not in season. Our bags are made of 100% organic, soft cotton that is environmentally friendly and allows your favourite pieces to breathe while keeping them protected from damage. We deliver sustainable and beautiful garment care to preserve and protect the clothes you love most.