Get Your Clothes and Closet Ready for Spring
Transitioning your closet from winter to spring can take a bit of time, but it doesn't have to be overwhelming if you know what steps to follow and tackle one small project at a time. And, getting your closet ready for spring will be another reminder that a new season and new beginnings are just around the corner.
Spring is a season of transition. Cold temperatures and snow transition to warmer temperatures and often rain. Dormant trees and plants start budding again. Flowers begin poking up out of the soil. 
When you notice these changes happening around you, that means it's also time to get your closet ready for spring.
You might be excited to put away clothes you have been wearing for the last couple of months and get out new pieces. Spring is the perfect opportunity to re-evaluate your current wardrobe and prepare for the coming warmer months.
Consider Your Local Weather
As winter winds down, begin thinking about what items you plan to keep in your closet and which you want to store for the spring and summer months. Depending on where you live, your spring season may include snowy days or cool nights, so keeping a few winter pieces out is a good idea.
Spring showers are common in many regions, which means having a few pieces that work well on rainy days are a must. If this is your first spring in a new area, you may want to look up the weather for the past few years to see if your new city has a history of cool spring temperatures or frequent storms.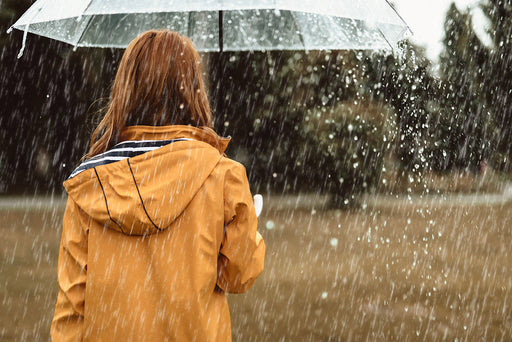 In many areas, spring weather can be unpredictable and inconsistent, so wait to pack away pieces like lightweight, wool cardigans or blazers in case you need their extra warmth.
Embrace Spring Cleaning
While you are considering what extra cleaning tasks need to be completed in the spring, add a deep clean of your closet to the list.
Thoroughly cleaning your closet from top to bottom helps prevent any pest infestations. This is also the time to replace or refresh any cedar blocks and lavender sachets in your closet.
But don't stop there — the most important step in preventing a springtime infestation is to wash your winter items thoroughly before they go into deep storage. Even if a garment looks clean at a glance, it's best to wash and dry every item for pest prevention. For laundering natural textiles like silk and cashmere, consult our step-by-step guides for proper care guidelines.
The Importance of Changing Your Closet Seasonally
Aside from the obvious goal of having a tidy closet, changing your wardrobe at least twice per year helps your clothes last longer.
Rather than keeping all of your clothes in your closet year-round, putting away winter items allows your spring and summer pieces more room to breathe. And, it helps you easily see if you have an abundance of one type of clothing and what you may lack.
When determining whether a particular item should be packed away, there are more factors to consider than just the weight and thickness of the item. The cut, design, and colour of clothing can also make it more appropriate for one season than another. Dark jewel tones and high-necked or long-sleeved items naturally suit an autumn or winter wardrobe more than a spring or summer one.
As you go through your clothes and accessories to determine what you can pack, think about any special occasions you may need to attend. Spring is a popular time for weddings and family celebrations. Flowing dresses, crisp linens, and light cardigans are all ideal for many spring events.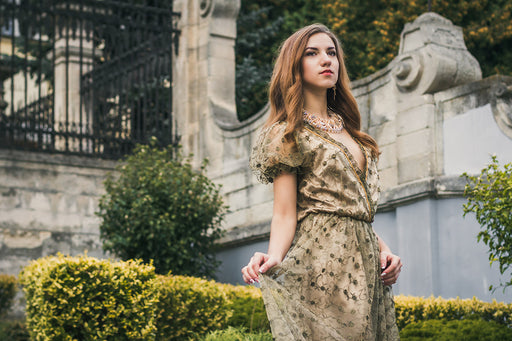 Declutter Before Organising
Organising your closet will be a much simpler task if you declutter first. Donating items that you no longer wear or like will also make shopping easier; you will know exactly what items you need.
Some people find decluttering their closet is easier if they empty it entirely and sort through every item, deciding whether to keep, donate, or recycle it as they go. For others with limited time, it may be better to sort through one type of item at a time, such as sweaters or dress pants.
One of the best methods for deciding whether an item belongs in your wardrobe is how easily you can see yourself wearing it. If you find yourself making excuses as to why you can't wear it right away, such as nothing matches it, or you don't have the right shoes or accessories to wear with it, it may not be a good fit for your wardrobe.
When decluttering, use the opportunity to check clothing for damages or stains. If a piece is going into storage, have it repaired before packing so it's ready to wear when you change your closet again.
Storage Tips for Delicate Winter Wear
Winter is a popular time to wear some of the most expensive textiles, such as silk and cashmere. But, pay careful attention when packing these items for storage, because natural fibres can become damaged easily when they're improperly stored.

Silk pieces are best stored in hanging garment bags on velvet hangers. This type of hanger keeps the fabric from slipping and protects it from becoming misshapen by the hanger form. Hayden Hill garment bags are ideal for seasonal storage. ​​They are made of 100% organic, soft cotton with a sheer, organza side panel so you can see your silk items while keeping them protected from light, dust, and moths.
However, cashmere and merino wool garments should always be folded rather than hung. Hanging these fabrics, even for a short amount of time, can cause the fibres to stretch or break. Acid-free tissue paper should be used between folded layers to prevent friction or pressure damage. A zippered storage bag that allows the garments to breathe will also prevent damage to these delicate fabrics.
With any of these fabrics, unanticipated issues can arise. Even if they were laundered before storing, deeply set perspiration stains can appear later and begin to yellow. Fortunately, these stains can be easily remedied with silk- and wool-safe stain removers and natural cleaning solutions.
Closet Organising Methods
Changing out a wardrobe seasonally is just one way to organise a closet. There are many other methods that can be used in conjunction with the seasonal approach.
Department
This is the most conventional way to sort a closet regardless of the season. With the department-style organisational method, clothes are grouped together much like you would find them in a store: tops, bottoms, dresses, outerwear, accessories, etc.
This works well for people who have separates that can be mixed and matched. You can streamline this process even more by organising each 'department' of clothing by sleeve length for tops or hem length for bottoms and dresses. The most common way to sort this is from shortest to longest.
Capsule
A capsule wardrobe is favoured by minimalists and those who prefer a tightly curated collection of clothing. The main advantage of this organisational style is that it simplifies the process of getting ready each day.
Capsule wardrobe fans pare down their wardrobe to just the items they've selected for that season. And, spring is a good season to create a capsule wardrobe. The use of layers is common in capsules, and the varying spring temperatures often necessitate layering throughout the day.
Occasion
This organising method is best suited to those who have strict dress requirements for work or play. If your job requires business attire, or another very specific style of clothing, you may benefit from organising your closet according to the occasion.
This method may work better if you use labels to divide your closet into sections by occasion. This makes getting ready for work or dressing up for a night out a cinch.
Colour
Spring colours might inspire you to organise your closet by a colour. And, you don't have to follow strict colour-matching rules when you organize your closet this way — you can mix it up a bit by pairing your favourite coordinating colours and patterns together so you can be sure you're making the most of your wardrobe.
The Ultimate "Get Your Clothes and Closet Ready for Spring" Checklist
Use these notes to help you speed through the process of changing your wardrobe for spring:
Declutter your closet and decide what to keep, recycle or donate.
Repair and clean clothes for winter storage before spring arrives.
Clean your closet from top to bottom.
Store clothing so it will be protected from pressure damage, light, heat, moisture, and pests.
Replace and refresh cedar blocks and balls and lavender sachets.
Choose an organising method that works best for you.
Transitioning your closet from winter to spring can take a bit of time, but it doesn't have to be overwhelming if you know what steps to follow and tackle one small project at a time. 
And, getting your closet ready for spring will be another reminder that a new season and new beginnings are just around the corner.