Find a Good Tailor to Look Your Best
Tailoring is the art of changing clothes to compliment your body type. Using tailoring services allows you to keep your garments longer and gives you a wardrobe that looks custom-made.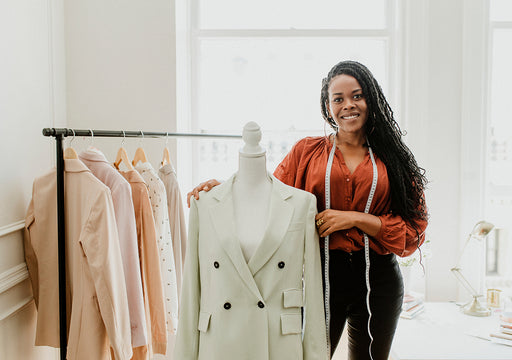 Tailoring is the art of changing clothes to compliment your body type. Using tailoring services allows you to keep your garments longer and gives you a wardrobe that looks custom-made.
When making garments, manufacturers and designers use a single generic pattern that is sized up and down to match common clothing sizes. So, it comes as no surprise that not all of us will fit perfectly in a mass-production clothing item.
Employing a tailor cannot solve every clothing problem, but it can help with many common fit concerns, making your outfits look and feel great.
The History of Tailored Clothing
Mass-produced apparel appeared on the fashion scene after the industrial revolution. Not as a replacement for custom-made clothing, but as a less expensive and more widely available supplement. It was broadly acknowledged at the time that ready-to-wear or off-the-rack apparel would not be a perfect fit.
And that, once purchased, clothing would need to be tailored to fit properly.
Then, throughout the 1960s and 1970s, styles changed and became less form-fitting. As a result, minimal alterations were required and fewer people were trained in sewing. From that point on, having clothes tailored became less common, and the average woman's overall appearance suffered.
Any clothing item, even those that are not form-fitting, looks better when tailored to fit your body. But, even when you want to have clothing altered, how do you find a good tailor among a host of mediocre choices? Which person will truly understand how to tailor an item to look best on your body?
How to Find a Good Tailor
The right tailor can be hard to find. If you already have a quality tailor, consider yourself lucky. But, if you are still searching, there are two effective ways to find and test new tailors - research and referrals.
Research
One way to begin your research is to look on Google or Yelp to find tailors or the particular alteration you require, for example, sleeve alterations or pants hemming alterations. Read the reviews to learn what kinds of services a business offers, as well as opinions on the quality of its work. When researching tailor specialties, try to find one that is close to the service you are looking for.
For example, a tailoring service that specializes in gown fittings might not be the best choice if you need a quick repair, as they might take longer to complete your projects and charge more.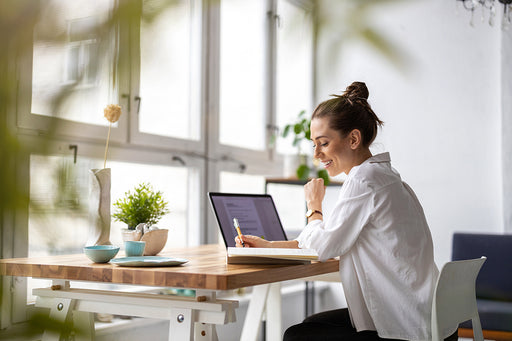 Referrals
Inquire where well-dressed individuals in your friend group or workplace get their adjustments done. They'll most likely be thrilled to share the tailor they use and be flattered that you are complimenting them on their style.
Another way to get referrals is by asking a sales associate at your local clothing shop if they use or recommend tailors.
Visiting a Tailor for the First Time
When visiting a tailor for the first time, it's always a good idea to ask to see a sample of their work, even if all you need is basic alterations like having a pair of pants hemmed.
Inspect the item and ask yourself questions like: "Are the hems even?" and "Is the stitching delicate and smooth?"
Remember that while this is a personal matter for you, it is simply business for them. If you don't like what you see, express your appreciation for their time and continue your search for a better fit.
Questions to Ask Before Taking Clothing to a Tailor
A tailor is your best fashion friend; customizing your clothing transforms run-of-the-mill clothes into garments that look as if they were made especially for you.
Having all of your garments custom-made for you, however, is neither realistic nor cost-effective. Personalized items are a true luxury in every sense of the word, so if you can't have everything altered, there are some items that deserve the tailored experience.
To determine whether you should have a piece tailored, consider these questions:
What is the item worth?
Some items, such as basic jeans, are inexpensive and in many cases, don't need to be tailored. Others, such as a favorite or expensive jacket, are worthy of the cost of a tailor.
How much altering is required?
Using a tailor is also quite useful for those beautiful finds on sale that only need a little tinkering to look amazing on you. Don't part ways with a superb pair of formal pants simply because they're too long to fit right. One of the most cost-effective alterations is a simple hem.
Is the item a secondhand find?
Also, knowing you can get the fit adjusted helps you to acquire more high-quality secondhand clothes. It's generally difficult to find the right fit in a thrift shop, but knowing what your tailor can do will expand your options.
Having some essential items fitted can be less expensive and a more sustainable choice than purchasing new ones. And, it's surprising what a small difference in fit can accomplish for your appearance.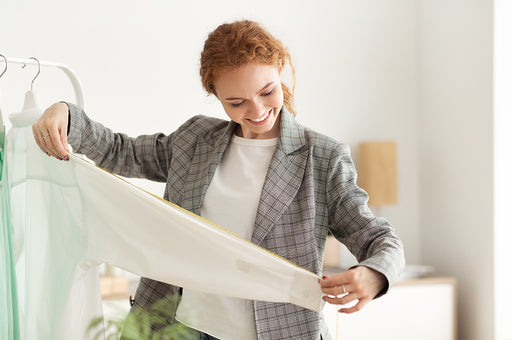 Types of Clothing to Have Tailored
Even with these questions in mind, it can still be challenging to decide what items to take to a tailor. There are a few pieces, though, that are always good to have altered.
These include special occasion items, high-quality staples, designer pieces, your favorite basics, formal and professional clothes, and pants and skirts with an undesirable length.
However, there are no wrong answers here, so if a clothing item like a simple pair of pants or high-waist jeans is important to you or holds a sentimental value, feel free to take it to a tailor.
Things to Know Before Going to a Tailor
It's likely that you'll need to have clothes altered at some point, whether it's to have pants hemmed, an off-the-rack suit modified, or your favorite blouse's sleeves adjusted. Here are a few things to consider before you go to the tailor.
Decide what you want the end result to be.
Make a list of alterations you would like, number them in order of importance, and find a few example photos to share with your tailor. Before they make any changes, ask them to show you how the alterations will appear. Then you can make adjustments before they get started, such as changing the length of the sleeves or the fit of the chest.
Take advantage of your tailor's expertise.
An experienced tailor can advise you on what adjustments will be timeless versus what's fashionable right now. They can also advise you on what alterations are possible, and which would be ill-advised.
Have reasonable expectations in regard to timing.
Professional tailors are likely to be busy and usually have a small team in their shop to handle routine chores like pant leg and shirt sleeve hems. Small adjustments like these should only take a few days to complete. However, custom designs take longer and a reasonable turnaround time can be discussed with your tailor.
FAQs
How much does it cost to get clothes tailored?
The cost varies depending on the item, the alteration, and where you have it tailored, but most alterations cost between $15 and $75. Simple changes, such as hemming a dress or shortening sleeves, are less expensive. More sophisticated adjustments, such as altering the shoulders of a shirt or coat to create more space, are more costly.
What does it mean to tailor clothing?
Tailoring is the technique of altering clothing to match a certain person's body shape. Tailors can modify everything from a suit jacket's sleeves length and shoulder seams to the inseam of a pair of denim jeans and the drape of a wedding gown.
Is it worth getting clothes tailored?
Tailors and adjustments can dramatically affect your clothing and how you feel when wearing them. Tailors can help elongate, emphasize, and slim your appearance, all by customizing the fit of the garment. The price is worth it.
Even though it is unrealistic, many women expect mass-produced clothing to fit them precisely. And, if the garments don't fit well, they often blame the clothing or their bodies.
But, we are all made differently, and the likelihood of one item fitting every body perfectly is a recipe for disappointment.
Avoid that disappointment by expecting off-the-rack clothes to fit imperfectly, and finding a highly skilled tailor to customize your wardrobe.
And, the best way to care for your tailored, treasured clothes is to store them in garment bags. Hayden Hill garments bags are uniquely made of 100% organic, soft cotton that is environmentally friendly and allows your favorite pieces to breathe while keeping them protected from damage. We deliver sustainable and beautiful garment care to preserve and protect the clothes you love most.