Suze Solari Helps Women Align Their Image and Personal Brand
But Suze Solari, personal stylist, image consultant, and CEO of The Style LAB with Suze, says we are doing ourselves a disservice by dressing down. Solari helps corporate leaders and high-level entrepreneurs align their image with their expertise and brand so their messages can be heard.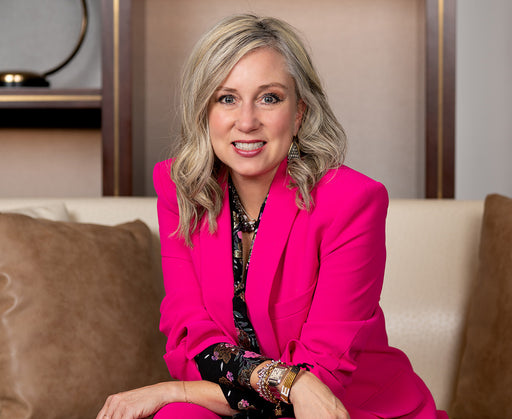 According to Forbes, over 40% of employees work remotely at least part of the time, and 98% of workers want to.
And that's no surprise, right?
Remote work has many benefits: no commute, better work-life balance, location independence, and more flexibility.
Another thing many people love about working remotely is the ability to wear whatever they want. Goodbye, suits and heels! Hello, yoga pants and pajamas!
But Suze Solari, personal stylist, image consultant, and CEO of The Style LAB with Suze, says we are doing ourselves a disservice by dressing down.
"Personal style is a business decision. Ninety-two percent of our communication is nonverbal; only eight percent is what we are actually saying. And over 50 percent is image-based communication, especially now that we are all communicating by video so often. Factors like the colours you wear, what is in your background, whether you have good lighting and sound, and if you are well groomed– all of these communicate things about you. If your image is distracting rather than attracting others, you are potentially leaving money on the table."
Solari helps corporate leaders and high-level entrepreneurs align their image with their expertise and brand so their messages can be heard.
Solari's expertise and message are crystal clear. When we interviewed Suze, she had a couple of styled outfits hanging in the background, along with a Hayden Hill hanging garment bag for a nice touch.
But Suze actually began her career in interior design. After obtaining a degree in interior design from Bassist College in Portland, and later a degree in retail merchandising from DePaul University in Chicago, she entered the corporate interior design world. Suze spent four years working for a large retailer in Portland before taking a trip that changed her life.
Solari visited a friend in Hong Kong to watch the International Rugby 7's match and instantly fell in love with "The Pearl of the Orient." She knew she wanted to live there someday, so she returned home and spent the next year making connections in the industry so she could find a job there in interior design.
"In the mid-'90s, interior and architectural designers with lateral-thinking and problem-solving abilities were in high demand in Asia; the work was so prolific that I had four job offers in one day. I accepted one and lived and worked in Hong Kong and Singapore for five years. Asian designers are more technical, so as someone who could think outside of the box, I thrived there. I gained a lot of leadership experience at an early age, and I continued to work in the interior design industry for 18 years both internationally and domestically. But as the years went by, I began to feel confined. I have an entrepreneurial mindset and one of my top values is freedom, so working in a corporate setting was very limiting for me. The more restricted I felt, the more I started thinking about other options."
Suze had loved vintage fashion from a young age. And during college, with the limited budget of a student paying her way through art school, she relied on vintage and resale clothing to give herself a one-of-a-kind look. Later, even with the limitations of a corporate dress code, Solari never lost her love for unique and sustainable fashion.
"I realised that the principles I learned as an interior designer– of layering colours, textures, and patterns and of creating palettes– were the same principles involved in personal styling. So I launched my own business, taking small interior design projects and giving them the option to add on personal styling. I knew there was a need for it, and I loved getting people dressed. It really lit me up! By year two, my styling services were more in demand than interior design, so I started styling exclusively. And when my Chicago clients started referring me to their friends and colleagues around the country, I began offering remote consulting."
Seven/eight years later, The Style LAB with Suze is flourishing. Suze has worked with hundreds of clients and is the author of five how-to style handbooks.
An important part of Suze's proven styling process is helping clients see how clothing can play a part in helping them achieve their goals.
"Many women come to me after they've experienced a lifestyle change like having kids or landing a new job. Their goals could be feeling like themselves again or putting their best foot forward in the workplace, but they all have one thing in common. They want a more confident, chic, and stylish version of themselves. I am the bridge that gets them from who they are now to the person they want to be.
Creating a lineup of fabulous, comfortable, and empowering looks helps a woman's message get heard, whether by her kids, followers, employees, or board members. It helps her grow her confidence and ultimately her influence, company, and bottom line."
Suze says many of the women who find her are overwhelmed with the fashion cycle of buying, regretting, returning, repeat. It can be a time-consuming and frustrating process that Solari wants to help women avoid.
That's why she created a couple of resources that can help. Her free quiz helps women find their signature style, which can be used to create a capsule wardrobe. (A video explaining how to create a capsule is sent to Solari's subscribers a few days after they take the quiz.) Suze also offers one-on-one styling services and luxury travel and personal branding experiences to those who want personalised attention.
But whether or not you need style help, it's important for all of us to remember Solari's mantra that "Personal style is a business decision." In this digital world, you only have seconds to make a good impression.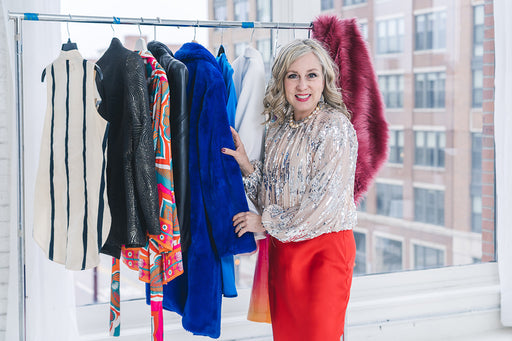 Fashion icon Miuccia Prada agrees. "What you wear is how you present yourself to the world, especially today, when human contacts are so quick. Fashion is instant language."
Luckily you don't have to become fashion fluent on your own when there are style experts like Suze Solari ready to help you to look and feel amazing.