Sustainable Cotton: Does it Exist?
Does sustainable cotton exist? Read our article to find out which fabrics are sustainable and how to determine whether cotton is sustainable.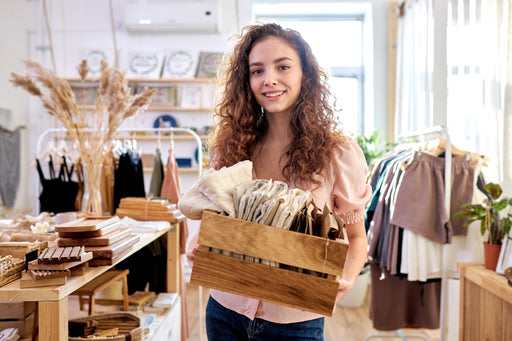 Cotton is truly everywhere. Though you may think of cotton as soft T-shirts, cotton is made into a variety of fabrics including denim, fleece, corduroy, and velvet.
Because cotton has so many applications and is used in everything from clothing to bed linens to bandages, it's vital to the environment that we choose sustainable sources.
And, although cotton is a natural fibre, it isn't necessarily sustainable.
What Does Sustainability Mean?
The UCLA Sustainability Committee defines sustainability as "practices that support ecological, human, and economic health and vitality. Sustainability presumes that resources are finite, and should be used conservatively and wisely with a view to long-term priorities and consequences of the ways in which resources are used."
Some examples of sustainable businesses include:
Organic food and material producers
Wildlife experts re-establishing safe corridors for wildlife
Bee farmers
Wind farms
Solar distributors
Minimising single-use plastics waste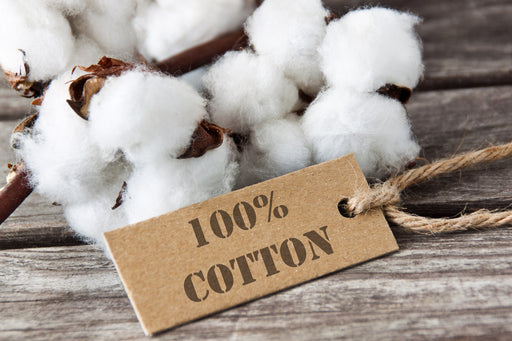 Which Fabrics are Sustainable?
Fabrics can also be considered sustainable if they are made from environmentally friendly materials. When trying to determine whether a fabric is sustainable, consider these three questions:
Does the raw material harm the environment in any way, such as soil-degrading farming practices or wasteful gasoline or oil usage?
Does the fabric require processing with chemicals?
Is fabric unable to be composted or recycled?
If the answer to any of these questions is yes, the fabric is not sustainable.
Some of the least sustainable fabrics include polyester, rayon/viscose, nylon, and acrylic. All of these materials break down into microplastics that pollute water and air. Since most of these fabrics are petroleum-based, they are not biodegradable and will remain in landfills decades, even hundreds of years, before decomposing.
The Most Sustainable Fabrics
Though synthetic fabrics are abundant, there are also a variety of sustainable fabrics on the market.
Organic hemp
Organic linen
Organic cotton
Recycled cotton
Tencel
Cork
Lyocell
Modall
Wool (depending on the source)
Cashmere (depending on the source)
Vegetable Tanned Leather
There are also many semi-synthetic, plant-based fabrics such as Pinatex, Qmonos, and Scoby Leather. Hopefully, these alternatives become more widely available and embraced within the fashion world.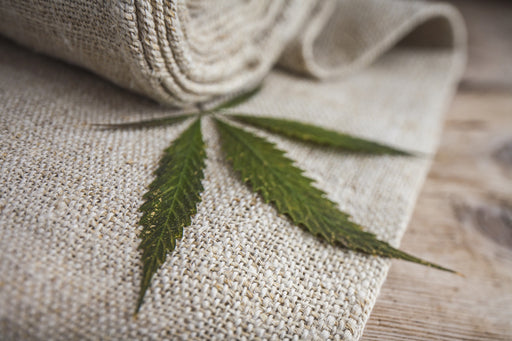 Is Cotton a Sustainable Fabric?
Cotton can be considered a sustainable fabric, but it depends on whether it is conventionally or organically grown.
Cotton is a natural fibre that can be grown in multiple climates; it can also be recycled. But conventional cotton is considered one of the world's dirtiest crops due to the massive amount of pesticides and chemical fertilisers used in its production.
However, 100% organic cotton is a sustainable fabric because it is grown using non-GMO seeds and without the use of chemicals.
It's important to note that fabrics made of a cotton blend are not considered to be sustainable. Polyester is frequently blended with cotton and is one of the main fabrics used to make fast fashion.
How is Cotton Grown?
From a conservation perspective, cotton is a problematic crop.
Conventional cotton requires a significant amount of water to grow, and it performs best in dry climates. It takes more than 2,700 litters of water to grow enough cotton to produce a single t-shirt. This excessive use of water contributes to sea basins going dry, water waste, and pollution.
There are other sustainability issues to consider. When cotton is grown, the bolls—round, fluffy clumps of cotton—are plucked from the plant, de-seeded with the use of cotton gin, cleaned, spun, and sold as yarn. During this process, the cotton bales are transported by gasoline-powered vehicles to textile mills that also burn finite resources.
Soil Degradation and Cotton Farming
The World Wildlife Federation (WWF) is concerned about conventional cotton's lasting impact on the environment. Many cotton fields have been in use for decades, and the effects on the soil quality are troubling. Because fields are quickly drained of nutrients, cotton farms have to continuously expand out into other farmable areas. Doing so cuts into the natural habitat, eventually depleting the new land too.
What Makes Cotton Organic?
Organic cotton has been defined as cotton that is grown using methods that have less impact on the environment. In order for a product to be organic, the production processes must:
maintain and replenish soil fertility
reduce the use of toxic waste, chemicals, dyes, pesticides, and herbicides
use non-GMO seeds
To be certain an item is made of organic cotton, it should be certified by a reputable organisation and clearly labelled as such. The most well known certifications are from the Global Organic Textile Standard (GOTS), which offers both 95% organic materials and 70% organic materials certifications. Hayden Hill garment bags are made of high quality, organic cotton with sheer, organza side panels and are GOTS certified.
The Better Cotton Initiative (BCI) and Organic Content Standard (OCS) are two other reputable organisations that offer organic certifications.
Is Organic Cotton Better for the Environment?
Although organic cotton does need more space to grow, it reduces cotton's impact on global warming by 46%, reduces water consumption by 91%, consumes 62% less energy, and reduces soil erosion and ecosystem disruption by 26%.
That's not all. A study found that the chemicals used to treat conventional cotton, such as heavy metals, petroleum, ammonia, flame retardants, and formaldehyde, can be detected in clothing. Since those chemicals can cause adverse effects, choosing organic cotton isn't just better for the environment, it's also better for your health.
Hayden Hill's Commitment to Sustainability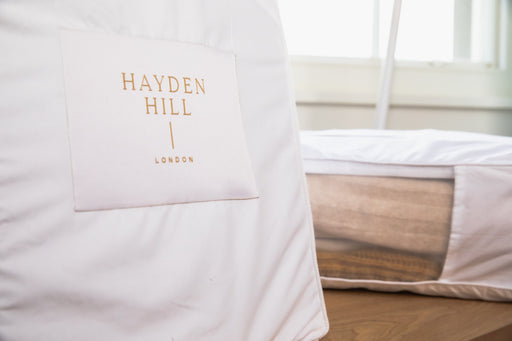 Hayden Hill is also deeply committed to sustainability. Our bags are made of 100% organic cotton certified through GOTS, which also guarantees the ethical treatment of workers. Hayden Hill garment bags have been designated a Carbonfree® carbon neutral product, and they are shipped to you in 100% recyclable packaging. We donate 1% of all sales to environmental charities through 1% for the Planet. Hayden Hill delivers sustainable and beautiful garment care to protect what you love and protect the environment.