Neat Nathalie Improves Mental Health One Home at a Time
"An organised space creates peace of mind and mental clarity. The spaces we create are not only beautiful, but they make homeowners proud to have friends over. It gives them more time to spend with family. For example, when you have an organised wardrobe, it simplifies your mornings. You know what you have and what you can wear. In an organised kitchen, you know where everything is at."
Tampa Bay professional organiser Nathalie Jones never thought she would end up here – running her own successful organizing business with a team of 5, helping many Florida residents reclaim their homes and peace each year.
Nathalie is originally from Malta and moved to Florida in 2001. Spending her childhood and young adult years in Malta has given Jones a unique perspective on life here in the States.
"Some people tend to spend money on unnecessary things. They enjoy shopping, so they buy things but never use them. I see a lot of clothes with tags that have never been worn. I try to teach my clients to think before they buy things they don't need in order to maintain the spaces we organise and to lighten their mental loads."
Nathalie sees so many people who shop as a hobby or to experience short-term happiness. But, when the good feelings wear off, they are left with a wardrobe that is overflowing with so many items that their owners can't find what they have.
That is where Natalie and her team come in to help.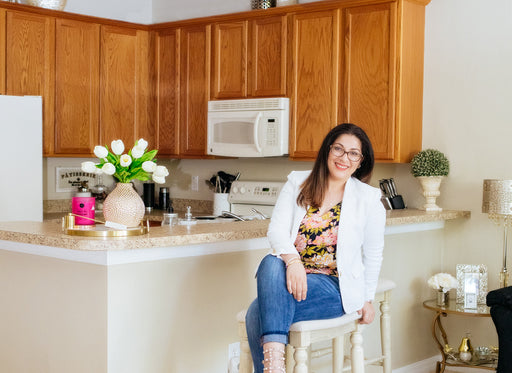 The obvious role of professional organisers is to help you declutter your belongings and create organised, functional spaces in your home with everything in its place. They have an imaginative eye to look at a space and see where additional shelving or different placement of items would help you locate things more easily.
But beyond the obvious, Natalie sees using a professional organiser as investing in yourself.
"An organised space creates peace of mind and mental clarity. The spaces we create are not only beautiful, but they make homeowners proud to have friends over. It gives them more time to spend with family.
For example, when you have an organised wardrobe, it simplifies your mornings. You know what you have and what you can wear. In an organised kitchen, you know where everything is at."
When Neat Nathalie's virtual clients ask for her advice on where to start organizing their own homes, Nathalie recommends they pick a room, select one corner, and start there. She tells clients to avoid looking at any other area until that corner is finished, and then continue in the room one section at a time. And, never start with the most overwhelming room.
Generally, Jones says bathrooms, linen wardrobes, or a home's catch-all area are the best places to start. She says that it is best to recruit your spouse or kids to help as well; set a 30-minute timer and see how much you can accomplish together. Even younger kids can sort through their toys, setting aside what is broken or no longer played with.
With the expertise and attention it provides clients, it's no wonder that Neat Nathalie is so successful and in demand. Yet, Nathalie Jones does not have a long history in the home services industry.
Jones spent 20 years in the financial services industry as an investment banker and financial planner before launching Neat Nathalie in May 2019.
Jones recalled, "The finance industry is ever-changing, especially since the recession in 2007. I just wasn't as passionate about my work anymore. And, in 2017, Hurricane Irma hit Florida, and I started evaluating whether I really wanted to stay in finance. Around that time, my next-door neighbor came over and saw my organised pantry. She wanted the name of my organiser, and after telling her I did it, she told me I should make a business out of it. I thought about it for a year and a half before deciding to try it."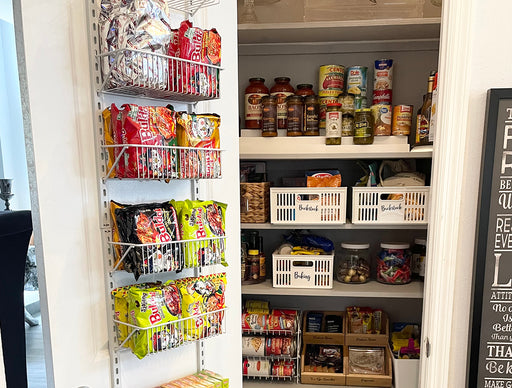 Nathalie launched her side hustle in 2019 and was able to quit her full-time job in March 2022. She has seen demand for organizing services continue to grow with social media and the popularity of organizing TV shows.
Though Nathalie says that homeowners should keep in mind that what they see on reality TV isn't real. TV shows complete a project in hours when it really takes days of hard work. And, many people want an Instagram-worthy space but are shocked by the cost of labor and supplies. Naturally, the more items an individual or family has, the more it will cost to organise.
When choosing the organizing products to use in a client's home, Nathalie keeps the environment in mind.
"I tell all of my clients to never use plastic. And, I have always hated excess paper, knowing that the more paper that is used, the more trees are cut down. We have a paperless process with electronic contracts, and we sell, recycle, or donate our clients' things whenever possible. As I became more aware of the damage to our world, overflowing landfills, and the number of chemicals in everything, I began making more environmentally friendly choices personally and professionally."
Nathalie encourages her clients and followers to be mindful of what they buy and whether they are really going to use something.
Minimalist Joshua Becker said that every physical object also takes up mental space in your mind.
That is a part of the power of decluttering and organizing. "I want to help people to see the benefits of an orderly home beyond just having everything in its place. We are here to help people create peaceful spaces where they can feel happy. Having an organised home reduces anxiety and stress and improves a person's mental health," said Jones.
Better mental health is something that all of us would likely benefit from, and something Neat Nathalie is passionate about sharing with the world, one home at a time.