5 Fashionable Alternatives to Jeans
Wearing jeans will always be in style. However, if you find them boring or uncomfortable or simply want to spice up your wardrobe, there are many stylish alternatives.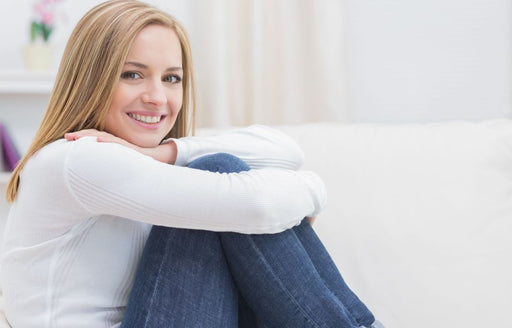 When Levi Strauss & Co introduced Lady Levis blue jeans for women in 1934, the world of women's fashion was never the same. Though these first jeans were designed with women living on ranches and farms in mind, most women began wearing jeans in the '50s and '60s. Jeans entered the fashion scene in the early 1980s when Calvin Klein became the first brand to debut designer jeans on the runway.
Now, we can't imagine having a wardrobe that doesn't include jeans. They are typically the baseline for every outfit, especially if your workplace has a business casual dress code.
However, at times we all need a change of pace, and it's during those times that having a few jeans alternatives in your closet is key. Fortunately, there are many alternatives to jeans that are just as chic and comfortable.
5 Alternatives to Jeans
Pants
Though jeans fall into the pants category, there are many other pant types in a variety of lengths, styles, and materials for different functions and occasions. Some are trendy and fashionable, while others are classic and formal.
This list of pant types will serve as a reminder of all the options that are available to you.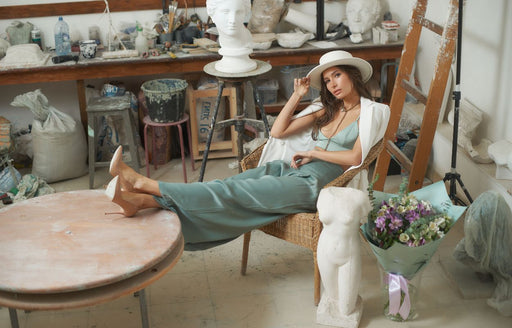 Wide-Leg Pants
Wide-leg pants, often referred to as palazzos, are usually high-waisted, fitting at the waist and flaring out at the hips. Wide-legged pants flare from the hips down to provide volume to the ankles, as opposed to flared pants, which stretch out around the ankles. Wearing them can give the appearance of longer legs.
Wide-legged pants can be baggy or have perfectly straight, fitted lines all the way down the leg.
Flared Pants
Flared pants, also known as bell bottoms, have a flare below the knee. There is no universal flare; some slacks have a slight flare, while others have a large flare. Different types of flared pants suit different body shapes. Flared pants are wide and are best paired with a fitted top.
Flared pants come in a variety of fabrics, including polyester, wool, and cotton. These trousers were the height of fashion in the 1960s and 1970s. Both men and women wore them, with ladies typically pairing them with platform sandals.
Tailored Shorts
Tailored shorts are a great option if you want to look stylish and be comfortable, especially in the hot summer months. Their style is similar to slacks, but they are shorter and generally have more space around the legs. Most tailored shorts reach the knees or mid-thigh.
Tailored shorts have a fitted waistband with a button and may include a sash or belt loops. When the waist is cinched to produce a structured look, the fit becomes much broader around the hip and at the bottom hem, giving the shorts a loose but not baggy appearance.
These shorts can be worn for many different occasions, such as running errands, lunch with friends, and even some workplaces. They can also be found in a variety of styles and include different features, such as pockets, sashes, pinstripes, and other details.
Culottes
Culottes are pants that are cut to closely resemble skirts. The name "culotte" is derived from the French word "culot," which indicates the lower half of an item. This particular pair of pants became popular in the 1920s and was known as a split skirt.
Culottes became famous in 1931 after tennis player Lili de Alvarez wore them at Wimbledon and shocked the tennis world. After that, culottes were favored by many fashion houses and celebrities like Bianca Jagger.
This pant has a flattering fit at the waist and a broad, straight leg that ends just above the ankle. You can wear culottes in a variety of ways with tucked-in sweaters and boots in the fall, flowing blouses and simple sandals in the spring, and everything in between.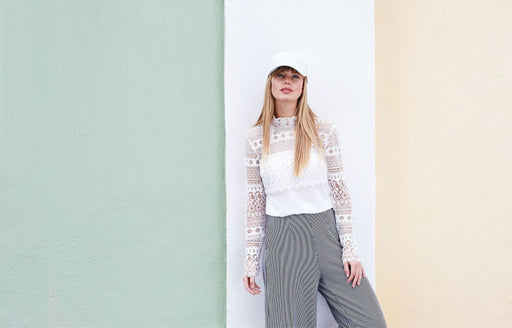 Capri Pants
Capri pants are pants that are cropped above the ankle and can be worn with both casual and dressy outfits.
The cut of capri pants has a great effect on how they look on your figure and shape. Audrey Hepburn is known for her "cigarette pants" which were perfect for her petite body. Your ideal capri cut should be comfortable and flatter your figure.
Chinos
Chinos are best known for their versatility. They are perfect for casual outings and can be worn as formal attire to work. Tan is the signature chino colour, but they come in a variety of hues to suit different tastes. Chinos in neutral colours such as black, blue, brown, and white are great options because they can be easily mixed and matched with other pieces.
Pair them with a white button-down shirt for a more formal look or a basic t-shirt and sneakers for a semi-formal look. The loose fit and lightweight material makes these pants perfect for those who feel cramped in jeans.
Historically, chinos have been made from a 100% cotton twill fabric called chino fabric, which explains their light and airy feel. However, cotton-blend chinos are becoming more common. Paired with a cute top and comfy heels, chinos could become your favourite everyday pair of pants.
Linen Pants
Linen pants are known for their comfort. Light, soft, and breathable, they are perfect for hot summer days. Linen pants work well for any occasion whether it's a business meeting, drinks with friends, or a casual day at the beach.
Linen pants are easy to find in beige, sand, or cream colours, which are easy to style. However, you can find them in various colour options if you prefer a brighter look.
Leather Pants
Leather pants, whether made from real or fake leather, are the perfect combination of style and durability. And, they come in a range of designs and colors to meet the needs of any fashion enthusiast.
These pants, unlike jeans, are surprisingly comfy despite the fact that they appear to be fairly restricting. They look and feel their finest when they are closely fitted to the body because leather moulds to the body over time, creating a custom-fit garment.
A pair of black leather pants provides countless options for styling. The natural edginess of leather is minimised when combined with softer materials and styles. Or, dial up the edgy factor with a graphic tee and a denim jacket.
Cargo Pants
Cargo pants, which are comfortable, sturdy, and functional, have been a staple of casual outfits since the 1990s.
Also known as combat trousers, they are practical pants with a loose fit that allow for movement, particularly at the knees and hips. They are often made of strong cotton or a cotton-wool mix that can resist heavy use and exposure to the elements.
The trademark square patch pocket attached to one or both outer legs between the hip and knee is the pant's most distinctive element.
Women can wear relaxed-fit cargo pants out with family or friends or running errands. For a stylish look, choose slim-cut women's cargos with sleek side pockets and elastic or tapered cuffs coupled with high heels or boots.
Corduroy Pants
Corduroys have many similarities to jeans. Both fabrics are usually made of cotton and are similarly cut, but the twisted strands, or cords, in corduroy produce a ridged, raised pattern.
Corduroy pants are robust and durable, while being comfortable and stylish. They look fantastic with T-shirts, denim jackets, and button-down shirts, making them a great choice for both casual and professional outfits.
Jumpsuits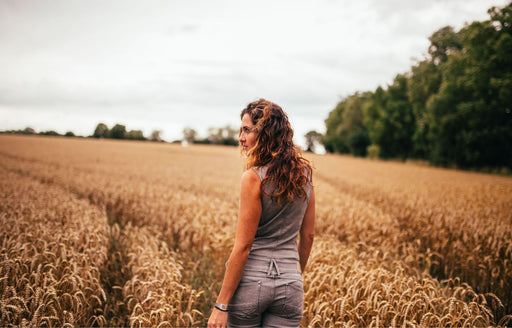 Jumpsuits are another stylish alternative to jeans. These one-piece garments are easy to dress up or down depending on the occasion. Just change the accessories and the shoes and you can go straight from the office to a dinner party.
Sporty Jeans Alternatives
Leggings
Leggings have become a wardrobe staple in recent years. They are available in a variety of lengths (ankle, mid-calf, and full-length), colors, cuts, finishes (shiny or matte), and even materials (from plain cotton to polyester and even leather).
Sweatpants
There's a reason athleisure is so popular among women around the world. Sweatpants are great for the gym, neighbourhood walks, or late-night grocery shopping. All you have to do is pair them with a suitable top, such as a fitted top or T-shirt.
Skirts
Skirts are a great alternative to jeans. Skirts are more elegant, simple, and comfortable than jeans and they can be worn for any occasion.
And, there are a number of different skirt styles, fabrics, and designs. The silhouette can be narrow, flared, or bouffant, to name a few.
Neutral-coloured skirts work with many different tops from tees to shirts and blouses. If you want to show some skin, pair your skirt with a crop top, or for a more conservative look, pair one with your favourite tee and a blazer.
Dresses
There are many reasons to wear dresses rather than jeans. For some women, wearing dresses allows them to express their femininity or makes them feel more comfortable in their own skin. Others may feel that dresses are more flattering or more comfortable than jeans.
Dresses give a level of freedom unlike any other garment. They aren't tight and restricting like jeans.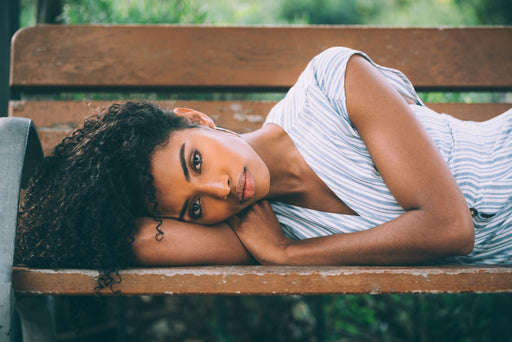 FAQs
What is a lightweight alternative to jeans?
Any type of pants that are made from light, soft, and breathable fabrics can be considered lightweight alternatives to jeans. Chinos, cargos, linen pants, and leggings are among the best alternatives to wearing jeans. Each of these pants offers comfort and style and can be a great addition to every woman's wardrobe.
What can I wear instead of jeans in the summer?
In the summer, when keeping cool is top priority, jeans may not be the best choice. Cooler alternatives include dresses and skirts, linen pants, tailored shorts, and culottes.
Wearing jeans will always be in style. However, if you find them boring or uncomfortable or simply want to spice up your wardrobe, there are many stylish alternatives.
The best part is that these alternatives pair well with tops and jackets you would wear with jeans so there is no need for a complete wardrobe overhaul.

If you decide to fill your wardrobe with these alternatives, store your jeans with care while not in season or in use. We recommend Hayden Hill bags that offer a sheer, organza side panel so you can see your jeans while in storage. In addition to being machine washable with detachable zipper pulls, our bags feature a wide, 4-inch gusset that allows you to store a variety of cherished garments.