Fashion Terms Every Shopper Should Know
Becoming more familiar with the terms used by the fashion industry will allow you to more accurately communicate your style and the types of clothing you are shopping for. This knowledge alone makes the shopping process easier and smoother.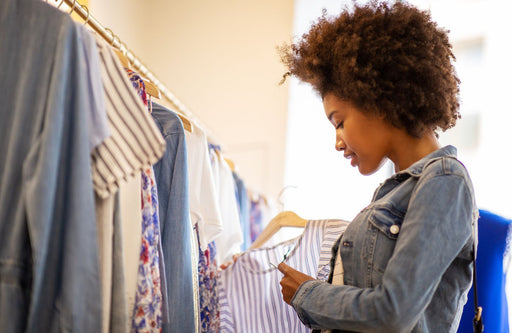 The fashion industry, like most industries, has many terms that allow it to define styles, types of clothing, and levels of design. Fashion enthusiasts read these terms in magazines and social media, but they may not know what the terms mean or the small nuances that differentiate them.
Understanding these concepts will empower you to be a more knowledgeable and purposeful shopper, which is why we created this guide of fashion style, fashion design, sustainable fashion, and clothing type terms.
Fashion Style Terms
There are many different types of fashion styles, each with its own unique character. Here are the most common style types. Take a look and see which type most closely matches your look.
Classic Style
Nothing compares to the timeless appeal of classic style. Rather than relying on current fashion trends, the classic style is built on elegant, sophisticated, and timeless pieces such as trench coats, tailored suits, pencil skirts, and subtle accessories such as silk scarves. This style is all about clean, perfectly tailored pieces that are appropriate for any occasion.
Vintage Style
The term "vintage" refers to clothing styles from 20 or more years ago. Vintage clothing can include haute couture garments, fashion designer pieces, or mainstream fashion labels, and it can be brand new or previously used. Vintage clothing is all about old-world charm and character.
Eclectic Style
Eclectic style is brought together through the use of different colours, textures, prints, and shapes. It is also known as edgy fashion or as spirited, creative, whimsical, and unique style. The idea behind eclectic styling is to create a one-of-a-kind look by mixing pieces from different styles.
Casual Style
Casual style is creating a wardrobe full of looks that make the wearer feel comfortable and ready for any occasion. A casual look, though more relaxed than other styles, does not have to be boring or frumpy. Buying high-quality staple pieces can elevate casual style to something more polished.
Bohemian Style
Boho or hippie style first appeared in the late 70s and was known for its free-flowing fabrics, distinctive patterns, exotic prints, and bell-bottom pants. The contemporary interpretation of Bohemian style incorporates natural elements and ethnic patterns and colours. This style is known for its whimsical and relaxed look.
Preppy Style
This fashion style was inspired by American prep schools and is still influencing the modern fashion industry today far beyond college campuses. Items associated with preppy fashion include straight-leg chinos or khakis, button-down oxfords, denim jackets, polo shirts, crew neck sweaters, and short skirts.
Punk Style
This fashion style is all about attitude. Punk is characterised by dark colours and heavy materials. An important part of this style is wearing spikes, chains, and studs. Punk fashion has long been commercialised with well-established fashion designers like Jean Paul Gaultier and Vivienne Westwood championing the style.
Androgynous Style
Androgynous fashion has become quite popular in recent years, from Jaden Smith wearing Louis Vuitton's womenswear in 2016 to Harry Styles's green Gucci bag. In the world of fashion, men wearing stereotypically women's clothing, women wearing masculine clothing, and either gender wearing neutral clothing are acceptable.
Military Fashion Style
Military combat apparel was clearly inspired by uniforms worn by the armed forces. This style of clothing is based on practicality and simplicity. From the iconic camouflage print and aviator sunglasses to combat boots and cargo pants, every item from a soldier's uniform can be used as a fashion statement.
Fashion Design Terms
Haute Couture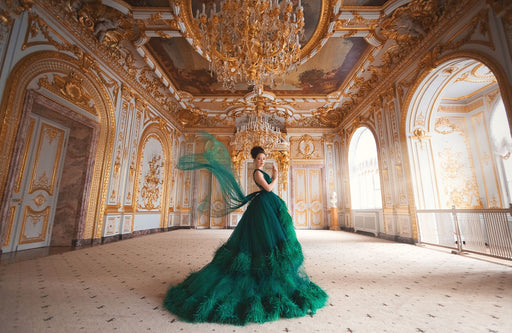 Haute Couture pieces are created to be worn by a certain individual or select group of individuals. Every Haute Couture piece is made according to strict guidelines, ensuring that the fashion house delivers impeccably tailored pieces that are an exact and perfect fit for the client in question. Today, Paris has only fifteen Haute Couture ateliers, including Chanel and Dior.
Luxury
Luxury fashion represents a step lower than couture. Luxury fashion, while still very expensive and exclusive, is not handmade. It is produced in small quantities using high-quality materials and exquisite craftsmanship. Although all couture houses are luxury, not all luxury fashion houses are couture. Fashion at this level draws inspiration from couture collections to create wearable pieces.
Ready to Wear
Ready-to-wear, also known as prêt-à-porter in French, is high-quality, factory-made fashion. While ready-to-wear clothing is not always mass-produced, it is available to a wide range of customers. These collections are made for a variety of customers in a variety of sizes but are limited to standardised sizing. Fashion designers create lines for ready-to-wear fashion every year.
Draping
Drape refers to how a fabric or garment hangs on a body form. It is an essential part of fashion design. It involves positioning and pinning fabric onto a dress or tailor's dummy in order to develop a more fluid structure. It is especially important in haute couture.
Faux Pas
In the fashion circle, a faux pas is something to be avoided at all costs. It is a mistake, whether a lapse in judgement, a slip of the tongue, or a wrong clothing choice. A fashion faux pas could land a designer on the worst-dressed list and have serious repercussions.
Fast Fashion
Fast fashion is defined as trendy clothing that is constantly refreshed with new pieces to keep up with current trends. It mimics high-end designs, but at much lower prices and in a wider range of stores. H&M, Zara, GAP, and Forever 21 are examples of fast fashion brands.
Sustainable Fashion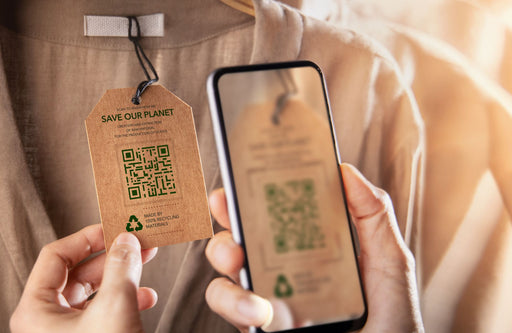 Sustainable fashion refers to garments that have been designed, manufactured, distributed, and used with the environment and workers' rights in mind. Sustainable fashion brands are devoted to transparency and ethical sourcing of their materials, as well as providing work in local communities rather than sending work overseas.
Sustainable Fashion Terms
Circular Fashion
Circular fashion refers to a garment's entire life cycle and is based on a circle of "create, use, recycle" rather than the linear "create, use, dispose of." It considers items beyond their original function and lifespan, focusing on how their materials can be used and repurposed on a consistent basis.
Cruelty-Free Fashion
Cruelty-free fashion means that no animals were killed or harmed in the making of a garment. This applies to both the material and the product manufacturing processes.
Ethical Fashion
Ethical fashion focuses on the social impact of the fashion industry. It addresses a variety of issues, including living wages, working conditions, health and safety, forced labour, and child labour. Ethical fashion goes beyond simply complying with local labour laws, which in some countries are far below par.
Clothing Type Terms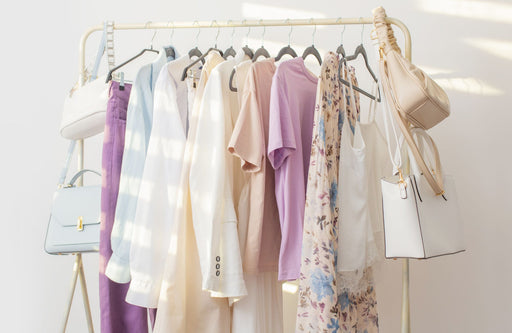 Capsule Wardrobe
A capsule wardrobe includes a limited number of clothing pieces that complement one another and can be easily mixed and matched. These are typically timeless classics in neutral colours. A capsule wardrobe allows you to put together a variety of outfits from a small selection of clothes. Donna Karan was the first to popularise this concept in the 1980s.
Bespoke Clothing
The term bespoke is used to describe something that is made specifically for one person based on their individual specifications. This includes a high level of customisation and multiple fittings, resulting in a handmade, unique garment.
Athleisure
Athleisure has been gaining popularity over the past few years. It refers to athletic clothing that is both comfortable and aesthetically appealing. Athleisure has evolved from yoga pants to comfortable, versatile active wear that can be worn at a variety of events and places.
Evening Wear
Evening wear consists of formal dresses, cocktail dresses, or evening gowns for women, and white or black tie and suits for men. A formal event with an evening-wear dress code means that attendees are expected to wear high fashion and have elevated attire and overall presentation.
Tailored Clothes
Tailoring involves altering garments to give the wearer the perfect fit. Tailored clothes are in contrast to clothing found in retail stores and high-end boutique shops. The clothing found in such stores is off-the-rack and designed to fit a standard size that doesn't fit all bodies perfectly.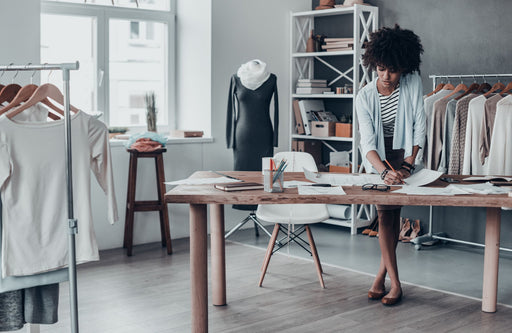 FAQs
What are fashion terminologies?
Like most industries, the fashion industry uses a variety of terms that the average person may not recognise. Understanding these fashion terminologies will help you navigate and interact with the fashion industry, designers, and products.
What are the 4 elements of fashion?
Shape (or silhouette), line, colour, and texture are the four basic design elements used in fashion. They are important in the design of any garment. The four fashion elements come together during the fashion design process to create spectacular garments.
Becoming more familiar with the terms used by the fashion industry will allow you to more accurately communicate your style and the types of clothing you are shopping for. This knowledge alone makes the shopping process easier and smoother.
But, no matter your style or the exact pieces you choose, the best way to protect your clothing is to store them with care. Hayden Hill bags are made of 100% organic, soft cotton that is environmentally friendly and allows your favourite pieces to breathe while keeping them protected from damage. We deliver sustainable and beautiful garment care to preserve and protect the clothes you love most.