14 Top Ethical Shoe Brands
Sustainability differs from brand to brand. One shoe brand may focus on recyclable packaging. Another brand may prioritise the use of recycled materials, while another may focus solely on on-site manufacturing. No company can do everything perfectly, so look for the ones whose values align with yours.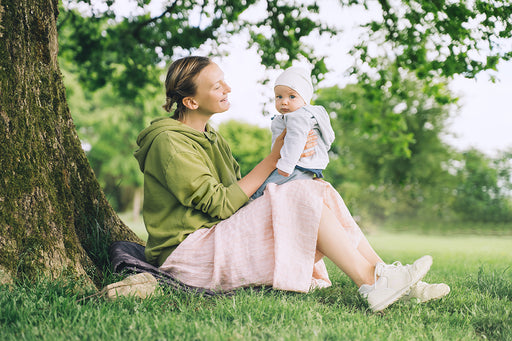 Shoes are a fun and essential part of every wardrobe, but selecting ones that reflect both your values and style may seem difficult.
Fortunately, there are several ethical shoe brands that are creating stylish choices with the environment and workers conditions in mind, so consumers can have the best of both worlds.
To assist you in your effort to shop more sustainably, we've put together a list of the top ethical shoe brands.
What are Sustainable Shoes?
Sustainable shoes are created, manufactured, and distributed in ways that have a low negative environmental impact, preserve natural resources, and provide fair pay and safe working conditions. In their efforts to preserve resources, many sustainable shoe brands use natural fabrics, such as organic cotton, hemp, and wool, and some even use unusual materials like apple peels or algae!
How Do Unsustainable Shoes Affect the Environment?
The footwear industry is responsible for at least 1.4 percent of worldwide greenhouse gas emissions, or 700 million metric tons of carbon dioxide per year. And, this industry is notorious for its exploitation of raw, non-renewable materials and for the production of toxic and non-recyclable debris.
Many shoes are made of a combination of materials (plastics, leather, petroleum, and fabrics) that are glued and moulded together, making them exceedingly difficult to recycle. As a result, shoes at the end of their lifespan are either incinerated or tossed into landfills.
Ethical Shoe Brands
Fortunately, several shoe brands are providing an alternative to throw-away fashion, by leading the way in sustainability while delivering amazing shoe styles. Fourteen of these ethical shoe brands are below:
Done by Matea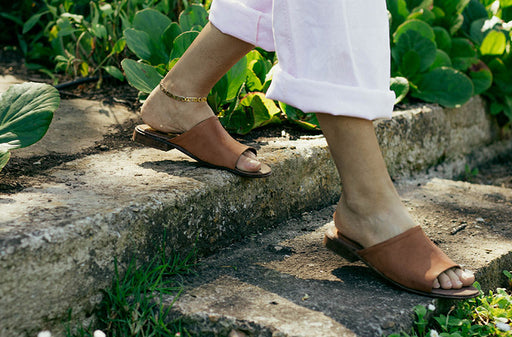 Image credit: @chasing.chi
Shoe Range: Sandals, heels, boots, slides, and customs
Price Range: $350 – $2,600 (varies if custom made)
Ethics: Slow fashion, handcrafted, custom made, artisan, ethical supply chain, sustainable materials
Done by Matea is a slow, artisan shoe brand that offers gorgeous shoes while adhering to slow, sustainable, and ethical manufacturing practices. Every pair of Done by Matea shoes is a genuine work of art, produced from sustainable materials including vegetable-tanned kangaroo leather, organic cotton, eucalyptus fibres, and Australian, FSC-certified timber.
ABLE
Shoe Range: Heels, flats, sandals, loafers, sneakers, and boots
Price Range: $70–$145
Ethics: Certified B Corp, fair labour and wages, eco-friendly packaging, female artisan-made, Leather Working Group-certified leather
ABLE's shoes are a traditional addition to your sustainable wardrobe with their classic designs. The seasonal arrivals are bright and cheery, and the color palette for this footwear collection features beautiful basics in neutral tones. ABLE offers unlimited, free returns and exchanges if you don't get the correct shoe size the first time. This B Corp is committed to long-term economic impact by hiring female artisans around the world.
Allbirds
Shoe Range: Flats, boat shoes, slip-on, sneakers
Price Range: $95 – $135
Ethics: Natural and sustainable materials, carbon offsets, transparency, circular supply chain
Allbirds is one of the first ethical shoe brands to create a carbon-negative, green EVA foam midsole, removing the harmful petrochemicals offered by traditional designs. The shoes are created from sustainable materials such as FSC-certified Tencel lyocell and Merino wool, ensuring environmentally and animal-friendly processes. Allbirds notes every product's carbon footprint, providing transparency to customers who are purchasing shoes.
Cariuma
Shoe Range: Sustainable sneakers (low-tops, high-tops, slip-ons, canvas)
Price Range: $79–$159
Ethics: Sustainable materials, slow fashion, social impact
Cariuma creates high-quality and timeless designs using sustainable materials, such as plant-based petroleum substitutes for mamona oil and bamboo as a natural carbon sequester. Cariuma has a reforestation program in Brazil and holds a number of sustainability certifications, including the Global Recycling Standard and Leather Working Group.
Veja
Shoe range: Recycled shoes and sneakers
Price Range: €72–€229
Ethics: Vegan, fair trade, sustainable materials, zero advertising, innovation, transparency, upcycling
Veja is a leader in environmentally friendly and ethically produced street shoes. This brand sources organic and environmentally friendly products from fair trade family farms in Brazil and the Amazon and collaborates with a charity that employs marginalised people as a means of reintegration. Veja uses low-to-zero waste techniques, low-energy production, and recyclable packaging.
Rothy's
Shoe Range: Adult and children's sustainable sneakers, flats, loafers, lace-up sneakers, sandals, boots, and slip-ons
Price Range: $55–$185
Ethics: Fair labor practices, recycled materials, sustainable packaging & practices
Rothy's considers sustainability at every step of the manufacturing process, from materials to shoe recycling programs, by designing circularity into every product. Rothy's signature knits are made from the transformation of nearly 100 million plastic bottles. They're known for being one of the most comfortable shoes on the market, and they're built to last. They're also totally machine washable. It's an excellent eco-investment for both adults and children.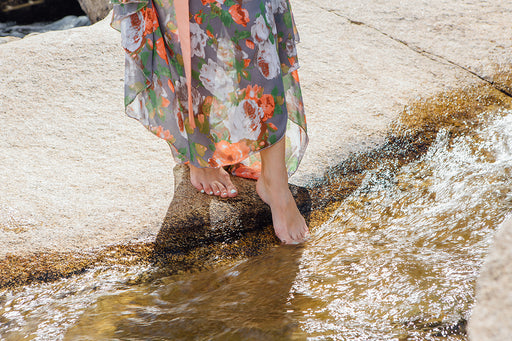 Nisolo
Shoe Range: Sustainable sandals, sneakers, boots & chukkas, flats, slip-ons, loafers, and oxfords
Price Range: $100-$275
Ethics: Fair working conditions, handmade, forest protection schemes, social impact, circular supply chain
Nisolo is the embodiment of traditional craftsmanship, with factories in Trujillo, Peru's shoemaking capital. They are devoted to lowering their carbon impact by donating to forest protection initiatives in the Amazon Basin for every pair of shoes sold. This ethical shoe brand allows customers to send their old shoes back to Sole4Souls, where they can be passed on to micro-entrepreneurs in poor nations. Nisolo is one of the most ethical shoe brands, offering 100 percent living wages and zero net carbon.
TOMS
Shoe Range: Adult and children's boots, sneakers, slip-ons, sandals, heels, and flats
Price Range: $29.95–$149.95
Ethics: Certified B Corp, gives back ⅓ of its profits via grassroots organisations, eco-friendly packaging and fabrics, fair labour and wages
Through their ground breaking one-for-one concept, TOMS has provided over 100 million pairs of shoes to children in need. Today, the company donates one-third of its income to grassroots equity organisations. Organic and recyclable materials, lower carbon footprints, and transparent reporting are all part of TOMS's ambitious sustainability mission. TOMS is one of the most popular sustainable shoe brands because of its affordability, shoe variety, as well as comfortable shoes the whole family can enjoy.
Baabuk
Shoe Range: Sustainable slippers and sneakers
Price Range: €59 – €125
Ethics: Family business, ethical production, social impact, sustainable materials, handcrafted, fair working conditions
Baabuk makes comfortable, durable, and sustainable footwear using wool, which is both renewable and biodegradable. Wool is a long-lasting and flexible fibre that contains keratin (the same protein found in our fingernails), resulting in fewer shoes ending up in landfills. Wool is a very sustainable fibre, because sheep are natural carbon sequesters.
Eileen Fisher
Shoe Range: Flats, sandals, sneakers, and boots
Price Range: 125 – $285
Ethics: Circular design, higher wages, investments in local communities, transparent supply chain
Eileen Fisher sees garment waste as an opportunity for sustainability and has taken back 1.5 million of its used products to be resold or recycled, challenging the fast fashion industry's throwaway culture. Eileen Fisher advocates for equality and human rights through empowering women to be climate activists, investing in activism and outreach programs, and holding audits and training that ensure fair and safe working conditions.
Saola
Shoe Range: Sustainable sneakers
Price Range: €69.95 – €139.95
Ethics: Sustainable manufacturing, biodiversity preservation
Saola Shoes partners with Bloom Foam, a company that transforms algae into a material used to make shoe soles. Bloom Foam takes hazardous algae from the water and then dries, smashes, and converts it into powder. This powder is then combined with EVA to create Algae Foam, which is used to make soles. Saola sources certified organic cotton for their shoelaces and recycled plastic bottles for shoe tops.
Sézane
Shoe Range: Women's sneakers, sandals, pumps, boots, and loafers
Price Range: $145–$420
Ethics: All sites powered by renewable energy, fair and safe working conditions, eco-friendly fabrics and packaging
Sézane, a classic Parisian brand, creates gorgeous shoes for modern women. The European label has established strong ties in a number of nations, with a constant focus on where and how its shoes are created. The company promotes safe working conditions for its craftspeople and uses over 75% environmentally friendly materials in its production.
Cocobelle
Shoe Range: Sandals
Price Range: $119- $298
Ethics: Sustainable lifestyle, ethical production, slow fashion, locally sourced materials
Cocobelle sandals are created in southern Italy by talented artisans with the avid traveller in mind. This brand uses exclusively locally sourced and high-quality leather. Their site states: "There are no big factories, no smokestacks and no automation. Each piece of leather is simply cut out, sanded and lovingly put together by people who take pride in their work. Work that is literally slow and allows for each sandal to stand alone as a product of integrity."
Alohas
Shoe Range: Heels, espadrilles, sandals, boots, loafers, sneakers, and flats
Price Range: $50 - $160
Ethics: On-demand fashion, sustainable materials, carbon offset initiatives, local craftmanship
In 2019, ALOHAS launched an on-demand production strategy to combat overproduction in the fast-fashion sector, encouraging people to shop in an environmentally aware manner. ALOHAS ensures ethical working conditions by employing local artisans and engaging in carbon offset activities such as native forest regeneration and renewable energy projects. The brand is also certified by the Leather Working Group.
FAQs
What shoe brands are ethical?
Ethical shoe brands are focused on producing shoes in a way that has lower negative environmental impacts, preserves natural resources, and provides fair pay and safe working conditions. However, these shoe brands are much more than just that and are making changes on a local and global level, contradicting the harmful impact of fast fashion. Some of the most popular ethical shoe brands are Veja, Allbirds, Able, and Rothy's.
Which shoe company is most ethical?
Depending on your personal preferences, many companies are worthy of the most ethical title. The most ethical shoe company would be the one that meets the expectations regarding sustainability, ethical norms, natural fabrics, fair wages, and safe working conditions.
Where can I buy ethical shoes?
It has never been easier to find, research, learn about, and purchase ethical shoes. You can visit the websites or shops of any of the suggested ethical shoe brands listed above and choose from their stylish collections. Most of these shoe brands offer worldwide delivery and all of them try to minimise packaging, so no unnecessary waste is created.
Sustainability differs from brand to brand. One shoe brand may focus on recyclable packaging. Another brand may prioritise the use of recycled materials, while another may focus solely on on-site manufacturing. No company can do everything perfectly, so look for the ones whose values align with yours.
Every purchase made from an ethical shoe brand supports workers and the environment.