Metallic: A 2023 Hot Fashion Trend
Metallics will always be a favourite.. Metallics have been seen mostly on the runways of various fashion shows and at holiday parties until 2023 when they were reestablished as a hot trend. 
Metallics were all over the fashion runways in spring/summer 2023 with designers such as Tory Burch, Dior, Chanel, Coach, and Jean Paul Gaultier all including a sparkly touch in their collections.
Music powerhouses Beyonce and Taylor Swift have also worn metallic looks throughout their Renaissance and Eras, respectively, world tours.
Though metallics have been traditionally reserved for the evening, 2023 has brought them to daytime wear. And along with the conventional gold and silver colours, which became the new black for many celebrities in 2014, variations in pink, blue, and green are trending in 2023.
Metallic Trend Through the Decades
This year is not the first time metallics have been uber popular.
Metallic fashion debuted in the 1930s and was worn by film icons such as Joan Crawford and Jean Harlow. Metallic textiles and metallic threads were developed in this decade and they quickly gained attention because of their glossy, shiny look.
Metallics were a fashion must in the 1970s when disco ruled the nightlife. Hit movies like "Saturday Night Fever" and "Thank God It's Friday" contributed to the increased popularity of metallic fabrics and sequins. Metallics became available in more colours than just gold and silver, and everyone dazzled beneath the dance lights. Metallic materials lost their appeal when disco died at "Disco Demolition" night in 1979 when people set disco records on fire at the Chicago White Sox's Comisky Field.
Since that time, metallics have been seen mostly on the runways of various fashion shows and at holiday parties until 2023 when they were reestablished as a hot trend. Though metallic gold will always be a favorite, silver seems to be stealing the show this spring and summer.
Metallic Silver is a Hot 2023 Trend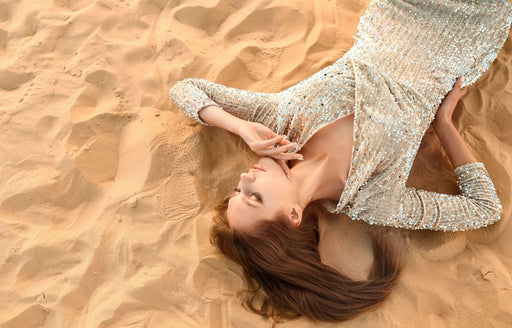 Silver was everywhere on the spring/summer runways, including these Isabel Marant silver foil trousers. And Heidi Klum wore this liquid silver Kate Barton dress to the Fashion Trust US Awards. (Don't miss the goldfish purse.)
But, wearing a liquid silver dress or shiny trousers may be a bit too much for the office or a trip to the park with your kids.
Fortunately, there are many ways to incorporate this trend into your wardrobe.
The key to wearing this metallic trend is to choose one silver item and keep the rest of your ensemble relatively simple and understated. Choose a handbag or a belt in silver– both are options that will shine, get noticed, and bring your outfit together.
4 Ways to Incorporate Silver into Your Wardrobe
In addition to handbags and belts, there are a few other options for adding the silver trend to your look.
Silver Shoes
If you only want to add a touch of this hot colour to your outfit, silver shoes are a fantastic place to start. If you pair silver shoes with the appropriate colours and accessories, they can give your style a distinctive touch. Wearing them with monochromatic colours like grey, white, or black is a classic strategy.
Silver shoes look great with distressed denim, a white basic t-shirt, and a black blazer. Or, consider pairing silver heels or sandals with a skirt for a more feminine appearance. If you want to show off your gorgeous shoes, wear a short skirt or dress. A pleated midi skirt, for instance, would be stunning!
Silver Skirt
Although it may seem like a silver metallic skirt would be hard to pull off, it is easier to wear and style than you think. A silver skirt can be dressed up or down just like a denim skirt, and the results are beautiful.
Silver skirts can be commonly found in pleated midi and bodycon styles of different lengths. Try combining a shiny bodycon skirt with a black fitted sweater and leather jacket or a belted denim jacket. Or, for a more low-key outfit, wear a silver pleated midi skirt with a white button-up shirt and simple black flat shoes.
Silver Dress
If you are ready for a bolder look, opt for a silver dress. A metallic dress is easy to style for an evening look. For a chilly evening out, pair a black pashmina or full-length coat, strappy sandals, and simple jewellery with your dress for a sophisticated ensemble.
Styling a silver dress for daytime can be more challenging, but with a few tips and tricks, it is very doable. Make a short dress more casual by pairing it with a denim jacket and white tennis shoes. Or, combine a midi-length dress with an oversized sweater and knee-high boots.
Silver Jewellery
Jewellery is probably the easiest way to add silver to your wardrobe, and it's one of the biggest jewellery trends of 2023, along with bold earrings and coloured gemstones.
For trendy silver necklaces look for chokers and options that have heavy chains. Pick earrings that are sculptural or oversized and rings that are either simple, natural shapes or large and showy. Bangles are popular bracelet options, especially when stacked with chain styles.
In the past, fashion rules advised against wearing silver and gold jewellery at the same time. But combining these metals has become acceptable in recent years and is another way to add interest to an outfit like this example by Hailey Bieber.
FAQs
What is out of style for 2023?
If you want to be on the cutting edge of fashion, it's important to know what is currently in style and what is no longer in vogue. In 2023, the clothing items to avoid are fur coats, high-waisted jeans, slim-fitting blazers, cropped pants, cropped jeans, skater skirts, polo dresses, and joggers. Hoodies are also decreasing in popularity.
Is metallic on trend for 2023?
Metallics are everywhere– on the runways, concert stages, and awards show red carpets. Sequins, crystals, lamé, gloss, satin, metallics, and especially silver, have had a commanding presence in fashion since 2021, but they are a must-have for 2023.
Is camo still in style in 2023?
It's time to bid farewell to some of the previous year's fashion trends including camo. Other 2022 trends to ditch include oversized sunglasses, romantic headbands, smocked dresses, and denim-on-denim looks.
What is the fashion trend in Paris in 2023?
Elegant suits and fitted separates are anticipated to make a comeback in 2023 French fashion, with an emphasis on timeless and traditional styles. This style highlights the value of well-fitted and structured pieces as opposed to the more casual and larger designs seen in prior seasons.
Including trendy clothing and accessories in your wardrobe is all about having fun. Whether it's adding metallics or florals to your wardrobe, dare to experiment with new things. You just might find a new way to evolve your personal style.
Though we never advise filling your closet with only trendy pieces. Instead, supplement your classic and timeless staples with a couple of trendy elements to keep your wardrobe fresh and contemporary.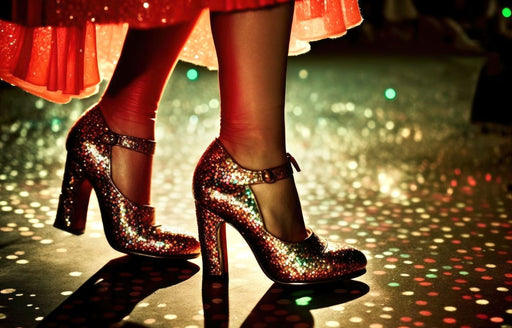 And when your metallic clothes aren't in regular use or are out of season, we recommend storing them in high-quality storage bags to keep them protected from dust, light, moths, mould, and condensation. Hayden Hill bags are made of 100% organic, soft cotton that is environmentally friendly and allows your favourite pieces to breathe. We deliver sustainable and beautiful garment care to preserve and protect the clothes you love most.