15 Common Fashion Mistakes that Make You Look Older
There are a few common fashion mistakes that many women make as they age, and they may be making you look older without you even realising it.
While it's true that your age doesn't define you, your clothing choices can inadvertently add years to your appearance.
Your clothes contribute to the first impression you make on others, so it's important to know your style and have a wardrobe that reflects your personality and supports the image you want to portray. As we get older and our style and bodies change, it can become more difficult to navigate style and decide which pieces work best for you.
There are a few common fashion mistakes that many women make as they age, and they may be making you look older without you even realising it.
1. Too Much Black
While black is a timeless colour and is often a go-to for women who want to look slimmer, it can also make you look older if you wear too much of it. Wearing all black may make you appear washed out and exhausted.
It's a great idea to have a variety of basic black pieces in your closet, such as a Coco Chanel-inspired little black dress, a black coat, pants, or a skirt, but make sure black isn't the only colour of clothing you own. Keep your outfits fresh and youthful by mixing in some exciting colours and designs.
Pair black pieces with bright colours or prints such as animal prints, which will bring life and vibrancy to your style. And, if you want to branch out into other neutral colours, consider navy, grey, and beige.
2. Cheap Fabrics
With all of the fast fashion options, it can be tempting to purchase items that are trendy but low quality, but lower quality items don't wear well or last. Instead, invest in quality fabrics that move smoothly, hang nicely, and don't scrunch when you touch them.
When evaluating an item, examine the fabric's appearance in natural light to determine its quality and colour, as artificial store lighting can be deceiving.
3. Poor Undergarments
Wearing the wrong undergarments can detract from your elegance, regardless of your age. For a polished appearance, complete your wardrobe with supportive and well-fitting undergarments.
A bra that fits correctly can make you appear taller and younger. If you're wearing the wrong bra size, the space between your breast and your hip will be significantly reduced.
To ensure that your bra fits correctly, see a professional who will ensure the straps do not dig, the band is placed correctly, and the band and cups are the appropriate sizes.
When selecting underwear, choose seamless versions with no visible pants lines so you can be confident in light-coloured and form-fitting pants.
4. Oversized Clothes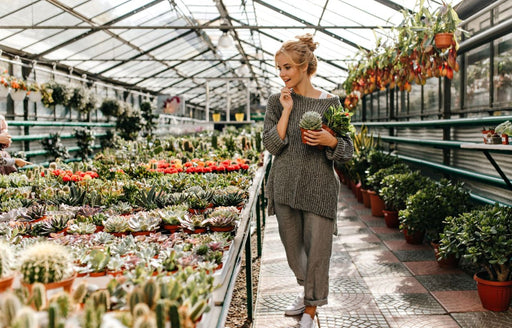 Although the oversized, baggy look has become popular again with the revival of '90s trends, it may not be doing you any favours.
Wearing baggy clothes regularly can make you appear frumpy and older than your age. While this does not necessarily imply that you must wear tight clothing, it does suggest that you reconsider which fits best suit your body. It can be common for women to try to hide their bodies under oversized clothing, but that may not be the best solution.
When your body is hidden by voluminous tunics and wide-leg pants, you lose your shape entirely. Instead, use balance to make your body look its best.
If you pair roomy pants with a tighter-fitting shirt, it keeps your figure from being lost in too much cloth. Or, you can mix slim-fitting pants with an oversized top to balance out the overall style.
5. Overuse of Pastels
While pastel-coloured clothing creates a soft and feminine aesthetic, wearing them from head to toe after age 40 can make you look older by making your skin appear overly pale and highlighting your wrinkles.
Instead of wearing all light colours, select a top in your favourite pastel hue and match it with navy blue or bright pink trousers.
6. Jersey Fabric
Many women buy jersey dresses for their comfort. After all, T-shirts are the epitome of comfort and softness, so why not try a dress? However, this is a trend that you should avoid.
Jersey fabric is comfortable, but it is also very clingy, fitting like a glove. Also, the lightweight quality material has too much stretch and wrinkles quickly.
Instead, choose dresses made of fabrics such as organic cotton, linen, or Tencel for a more structured look.
7. Frumpy Footwear
Have you ever considered that your shoes could also make you appear older? As we age, many women trade their heels for flats and more sensible shoes. However, it is possible to have comfortable and fashionable shoes.
Many shoe brands offer stylish shoe designs that provide support and comfort. Consider wearing espadrilles, kitten heels, or low-heeled boots for a fresh, new look.
8. Covering the Neck Area
When the skin around one's neck loosens with age, often women try to cover it up with makeup or turtlenecks. But, this technique may have the opposite effect by drawing attention to the area and making you seem older.
Instead, use eye-catching accessories such as scarves and necklaces to draw the eye away from your neck toward a bright focal point.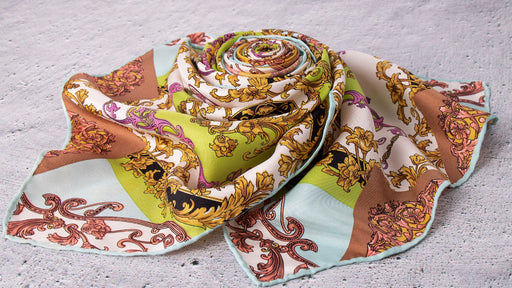 9. Outdated Jeans
Jean shapes, styles, and washes have changed frequently throughout the years, but wearing an outdated style can be one of the quickest ways to age yourself without even realising it.
If you want your look to appear ageless and refined, choose classic denim types with basic washes. It might be time to ditch your skinny jeans and acid-wash jeans in favour of a more straight-leg, contemporary look.
10. Over Accessorising
Accessories are a terrific way to spice up an outfit, but too many accessories can be distracting. Live by the Coco Chanel rule: "Before you leave the house, look in the mirror and take one thing off."
When it comes to jewellery, the simple way is better for a refined and elegant style.
If you prefer wearing statement jewellery, stick to one item, whether it's matching earrings or a statement necklace. This allows the jewellery to shine without making your outfit seem too styled or out-of-date.
11. Following Outdated Trends
Trends come and go, so having a wardrobe full of classic, well-made pieces is essential. While adding trendy pieces may help your wardrobe appear modern, it can also have the reverse effect if you follow outdated trends.
If your goal is to dress younger and you like to follow trends, do so with accessories that are low-cost and can be donated when the fad has passed.
And, as an added tip, when clearing out your closet before each season, set aside and donate or sell any items that are no longer appropriate for your style or current trends.
12. Old-Fashioned Glasses
When was the last time you replaced your glasses? Eyewear trends have undoubtedly changed over the years, and your current glasses may be making you appear older.
If it's been more than five years since you purchased new eyewear, it may be worth exploring whether there are more current or stylish solutions available. Updating your glasses may quickly improve and refresh your appearance.
13. Nude Pantyhose
Nude pantyhose was once trendy, but it isn't today. If you frequently wear nude pantyhose with dressy outfits, you may be making a fashion mistake.
For a more natural look in warm seasons, use a tinted body lotion or self-tanner to provide the appearance of sunkissed legs. And, when the weather starts to cool, look for more modern pantyhose varieties, such as opaque, patterned, or textured styles.
14. Too Matchy
While matching some components of your attire can look very polished, too much matching can make you appear older. It was once fashionable to match your shoes, hat, and handbag, but today this might be considered a fashion faux pas.
Next time you get dressed, consider experimenting with your clothing and learn how to mix and match fabrics and colours like a pro. This can have a significant impact on your overall look.
15. Careful with Maxi Lengths
Maxi-length dresses and skirts are very popular, but the style isn't for everyone. This length makes some body types appear shorter and wider, frumpier, and older.
If maxi length doesn't suit your body type, experiment with other lengths, such as midi skirts or dresses that fall just above the knee, just below your knee, or just above the ankle.
FAQs
What color clothing makes you look older?
All-black outfits, pastel colours, and colours that don't compliment your skin tone can make you look older. Instead, wear clothing with bright and contrasting colours to give you a youthful appearance.
What colour clothes make you look younger?
Creams, off-whites, tans, and gold reflect light and make us appear younger. Also, a pop of bright colours like pink, yellow, and blue can help you turn back the clock.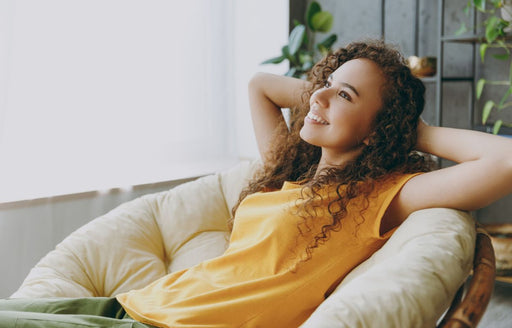 And, as you're filling your wardrobe with classic, ageless pieces, don't make the fashion mistake of storing your valuable items carelessly and risking damage by dust, pests, or sun exposure. When not in regular use or not in season, store your cherished garments in Hayden Hill garment bags. Our bags are made of 100% organic, soft cotton that is environmentally friendly and allows your favourite pieces to breathe while keeping them protected from damage.