The Best Times Throughout the Year for Clothing Sales
Just as there are ideal times to shop for clothes, there are also times when buying clothes is not ideal. Learn when the best times are to purchase clothing in this article.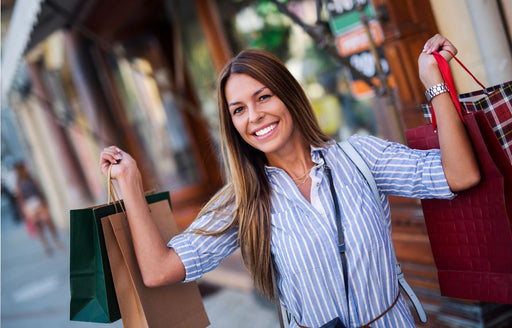 Most women would agree that shopping– whether for clothes, home decor, shoes, or handbags– is incredibly fun.
And when you can pair shopping with a good deal, it takes the fun to a whole new level.
Don't we all feel like Rebecca Bloomwood in "Confessions of a Shopaholic" when she says, "I think they should list shopping as a cardiovascular activity. My heart never beats as fast as it does when I see a 'reduced by 50 percent' sign."
Signs You Need New Clothes
Clothing sales are a wonderful opportunity to update your wardrobe and score some great deals. And if any of these situations apply to you, go visit your favourite store ASAP.
Your clothes no longer fit or flatter you.
Our bodies naturally ebb and flow over time, which means our wardrobes should too. If your favourite pair of jeans no longer zips up easily, or your go-to dress now hangs loosely on you, it's an obvious sign that you need to buy new clothes. Embrace your gorgeous self and wear styles that emphasise your current body shape and highlight your greatest attributes.
Your clothes are outdated.
Fashion trends come and go. If your closet is full of skinny jeans and cold shoulder sweaters, you definitely need a wardrobe overhaul. Consider reselling, donating, or recycling unwanted clothes and replacing them with new, up-to-date quality pieces that make you feel confident and stylish.
Your lifestyle or career has changed.
Your wardrobe should reflect your daily activities. If you've recently started a new job, entered a new stage of life, or changed your lifestyle, it may be necessary to adjust your clothing accordingly.
Evaluate your wardrobe to determine whether the items you own are appropriate for your new job or lifestyle. Updating your clothing to match your circumstances will give you the confidence needed to flourish in this new season.
You are wearing the same items every week.
Do you find yourself wearing the same things repeatedly? It's time for a wardrobe makeover if you don't like the pieces you have and you struggle with coming up with fresh outfits.
When shopping, look for garments that can be easily mixed and matched to create different looks for different occasions. Investing in staple clothing pieces such as a well-fitted jacket, classic pants, and versatile tops, and combining those essentials with trendy accessories may help you level up your style.
What days are best for clothing sales?
Best Day of the Year to Buy Clothes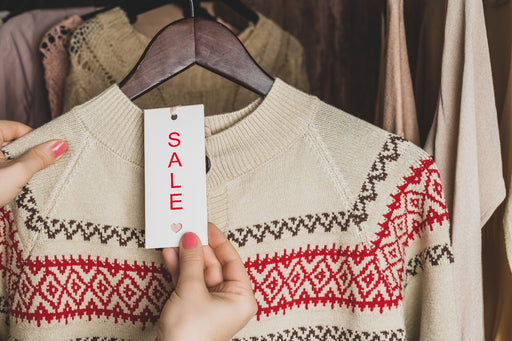 The day after Christmas, December 26, is the best day of the year for bargain shoppers. Christmas shopping is over, and department stores are slashing prices to move inventory. If you can tolerate the crowds, you can save a lot of money.
Best Day of the Week to Buy Clothes
Thursday evenings usually provide the greatest overall bargains. On Thursday, a number of department stores begin their weekend sales. Macy's, for example, frequently launches its weekend deals on Thursday night. By going to stores on Thursday night, you beat the crowds and have the best selection of on-sale items.
Best Time of the Year to Buy Seasonal Items
If you are looking for new winter clothes, like a wool winter coat, wait till after the winter holidays are over. Purchasing between the months of January and February will save you the most money. August and September, when summer ends, are the best months for getting a bargain on swimsuits.
When is the best time to buy clothes?
End of the Season
The end of the season is definitely one of the most ideal times to buy clothes. It's at the end of the season that retail stores offer substantial discounts on seasonal items.
For example, when summer begins to transition to fall, it is the perfect time to buy summer clothes. Stores offer huge sales to clear their inventory before the fall inventory comes. Even if you can't wear summer clothes then, you'll have them ready for next summer, and you'll pay a fraction of what you would if you purchased in season.
Having said that, you won't find many amazing bargains at the end of spring since spring clothes are just as useful in summer, nor will you find many great deals at the end of fall because fall clothing is still in demand during the winter season. To get the best deal, go shopping around the end of winter (late January/early February) and the end of summer (late August/early September).
Boxing Day
Boxing Day, otherwise known as the day after Christmas, is one of the best days of the year to buy anything, especially clothing. Stores, both brick-and-mortar and online retailers, offer a variety of deals and promotions. They need to move the goods that remain in their inventory after Christmas, so it's an ideal way for shoppers to save big.
Black Friday
Black Friday, the day after Thanksgiving and the busiest shopping day of the year, is when major retailers give massive discounts and incentives to shoppers. This is a day when you can expect major sales, but not just on clothes. Black Friday sales offer huge discounts on electronics, outdoor furniture, appliances, and many more.
This is one of the most anticipated sales events of the year since you may save up to 80% on items you have been wanting to buy.
Cyber Monday
The Monday after Thanksgiving, known as Cyber Monday, is the online shopping equivalent of Black Friday.
All your favourite online boutiques and brands plan for months in advance to offer special deals and sales. Online retailers may offer deals like item markdowns, deals every hour, free shipping, and more. There are even many brick-and-mortar retailers that offer separate online deals on Cyber Monday.
Back to School
The back-to-school rush begins in July and August, and while fall shopping can be the last thing on everyone's mind, it is the ideal time to buy clothes. Not only are families preparing their children for the return to school during this season, but most adults are thinking about fall as well.
Back-to-school sales are also boosted by the fact that many states offer tax-free weekends, where consumers can buy school supplies, computer equipment, and clothing tax-free.
After a Major Holiday
Many retailers run sales around major holidays such as Thanksgiving, Christmas, Memorial Day, Fourth of July, and Labour Day, so these days are great opportunities for buying clothes and many other items.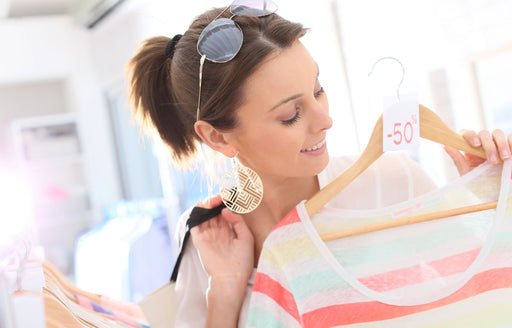 Pro Tips for Shopping Sales
Make a plan.
Many stores announce their sale pricing ahead of time so you can do some research before you go shopping. Make a list of what you need so you know exactly what you want to purchase and where you want to get it.
Set a spending limit.
When the prices are good, it's difficult not to buy everything you see. If you set a limit ahead of time, you'll be able to focus on finding the items you need the most first.
Compare products and prices.
Just because something is on sale does not mean that it is the best deal. A 20% discount in-store may appear to be a terrific deal, but you'll blame yourself if you later discover that you could have purchased it for less elsewhere.
When is the worst time to buy clothes?
Just as there are ideal times to shop for clothes, there are also times when buying clothes is not ideal.
Shopping right after a season begins, for example, is not the best time to buy.
Retailers typically offer their new collections at full price to capitalise on the excitement and demand for new trends. This means that prices tend to be higher at this time, and you will pay a higher price for the most recent trends.
FAQs
What time of year are clothes cheapest?
While end-of-season sales are indeed a prime time to find clothes at their cheapest prices, there are a few other times throughout the year when you can snag great deals. Black Friday, Boxing Day, after major holidays, and back-to-school season are also great times to find sales.
What day of the week do most stores have sales?
While sales and promotions differ from store to store, many merchants frequently offer sales on a specific day of the week. Thursdays are generally popular for retail sales. Midweek days are frequently chosen by retailers to increase foot traffic and sales on slower shopping days.

It is crucial to note, however, that sales can occur on any day of the week, particularly during special events, holidays, or clearance deals.

If you really want to get the best bang for your buck, avoid buying clothes during non-sale seasons. Thanksgiving weekend, late in the season, and major holidays are the best times to find considerable discounts and bargains on clothing. Of course, unforeseen clothing needs pop up unexpectedly, but try to plan your wardrobe refreshes around the best sale times and you will be able to buy more for less.

When packing your clothing away at the end of the season or when not in regular use, we recommend Hayden Hill storage bags. Our bags are made of 100% organic, soft cotton that is environmentally friendly and allows your favorite pieces to breathe while keeping them protected from damage. We deliver sustainable and beautiful garment care to preserve and protect the clothes you love most.